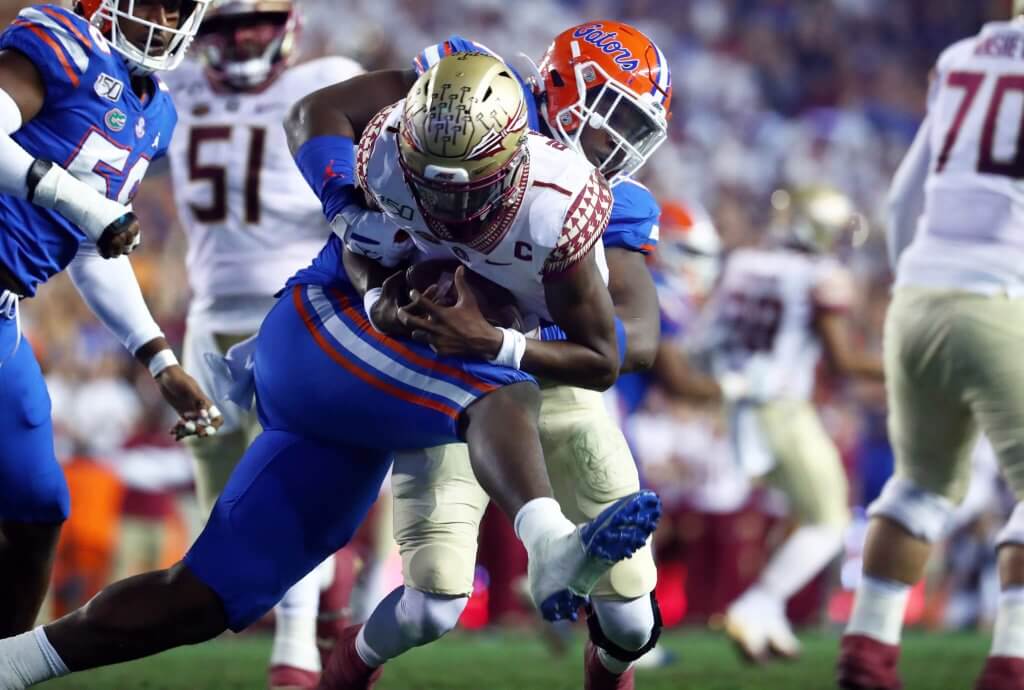 Zach Carter has some unfinished business in Gainesville.
Florida's much maligned defense will get a significant boost next year, as Carter, one of the leaders on the defensive line, is coming back for his senior season.
In Carter's note, he points out that he was offered the chance to declare for the NFL Draft (as he is, in fact, draft eligible as a junior). But he also says that he knows his work in Gainesville is not complete, both on the field and off it. He knows that the ultimate goals of the Florida Gator football team are not to merely reach New Year's Six Bowls, it's to win SEC Championships and national championship. And he wants one more chance to accomplish those goals.
Carter led the team in 2020 with five sacks, while also registering a pair of pass breakups. He also recovered a fumble against Arkansas and returned it to the house.
But this defense was bad from start to finish, from beginning to end, from Mississippi to Oklahoma. While extremely naturally talented and a dedicated worker, Zach Carter is aware that he needs to put more on tape for NFL scouts before he heads off to the pros, and so coming back for 2021 was an objectively good decision.
Carter's return will especially help Florida's defensive line, which has already lost Kyree Campbell (remember, with a blanket eligibility waiver, anybody could theoretically return). And with the departure of Kyle Trask, the pressure will be on the defense to step it up and help out the offense more than it did in 2020.