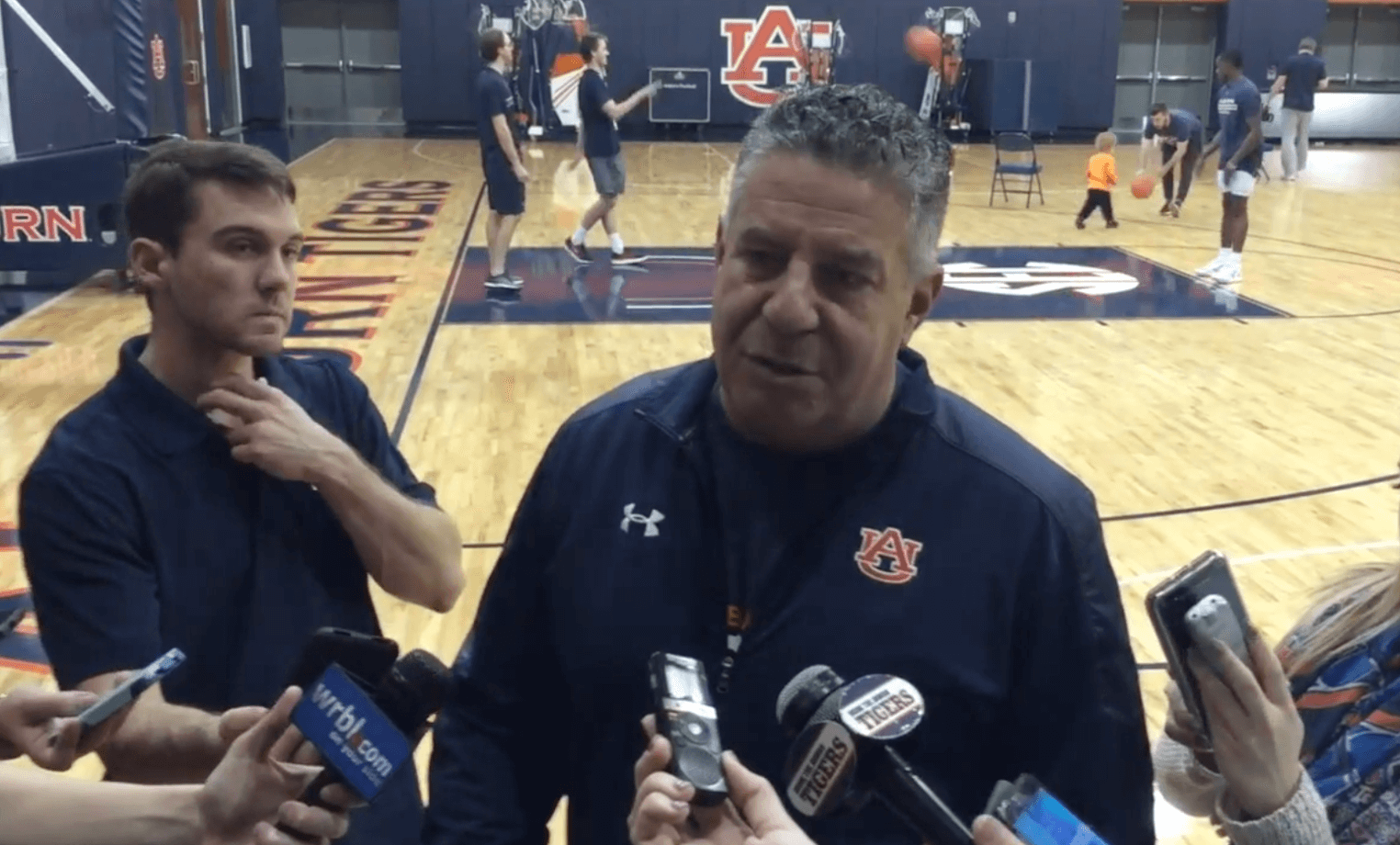 Florida now beaten Auburn 21 out of the last 22 times they've met on the hardwood, but this latest loss is quickly proving to provide an addition sting.
First, some context. Last September, Auburn assistant Chuck Person was arrested on federal corruption charges, which turned out to be no more than a single raindrop in the monsoon that is currently wreaking havoc over college basketball. Person was hit with six federal charges, including bribery conspiracy, solicitation of bribes and gratuities, conspiracy to commit honest services fraud, wire fraud, conspiracy to commit wire fraud and travel act conspiracy, according to court documents, and of course, he no longer works for Auburn.
But that didn't stop Gator fans from reminding Auburn about the whole mess. Following Florida's 72-66 upset win over Auburn on Saturday, they did this:
HAHAHAHAHA THE GATOR FANS CHANTED "FBI" AND THREW MONEY AT AUBURN PLAYERS… AND THEY PICKED IT UP 😂😂😂😂😂 https://t.co/LkvlLUwjSi

— InAllKindsOfWeather.com (@AllKindsWeather) February 25, 2018
Because, you know, why not.
According to Auburn coach Bruce Pearl, the money Florida fans rained down on Auburn players was real. "I think there's $5 or $6 that are out there," said Pearl, "and because you guys know we're compliant, we've actually turned that money over to compliance. Really. I don't know, it was five or six bucks, but our people have the money. I don't know what they're going to do with it, probably give it to charity, but we've already self-reported."
Yes, that's right. Auburn was forced to report an NCAA violation because Gator fans tossed money over the railing at Tiger players as they left the court. Talk about adding insult to injury.
I can't imagine a scenario where Auburn gets in any kind of trouble for this, not just because they self-reported it but because they really didn't do anything wrong other than pick up money that they hadn't expected to see. Auburn self-reporting it reeks of them doing all they can to rebuild their reputation with the NCAA (I know, like it's really going to make up for all their wrongdoing, but baby steps) and had they not done so, nothing would have come out of it more likely than not.
But hey, now the Gators have a permanent memento of their monumental upset!