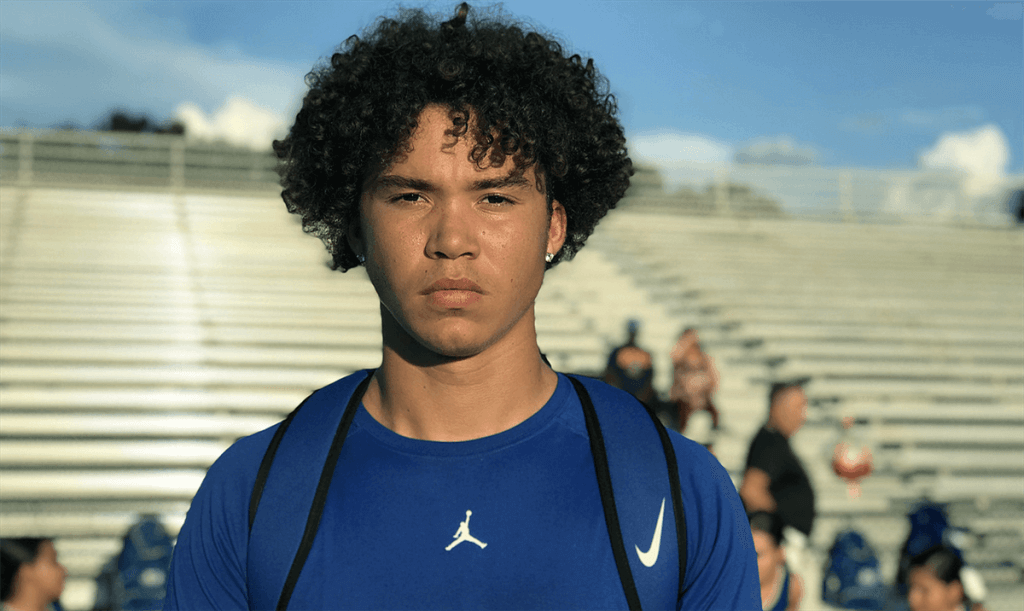 Congratulations to Gage Wilcox. You, sir, have just become the first commit for Tim Brewster.
Wilcox, a four star tight end from Tampa's Jefferson High School in the Class of 2021, committed on an Instagram Live video, as captured by twitter user @CurtisK421.
Wilcox chose the Gators over Georgia and Alabama. He also had offers from Auburn, Miami, Michigan, Ohio State, Penn State and Mississippi, among others. He's a tremendous athlete with solid 4.8 40 yard dash speed, great ball skills for anybody, let alone a tight end, and a solid 6'4, 228 lb frame. You can watch his highlights here.
Nearly thirteen months ago to the day, Wilcox attended Florida's Junior Day in Gainesville. But his interest in Florida really appeared to spike with the arrival of new tight ends coach Tim Brewster, the Gators' ace recruiter who also has a long history of developing tight ends.
Florida's 2021 recruiting class now consists of thirteen commits with the addition of Gage Wilcox, which according to 247's composite ranking system is the second best in the country.