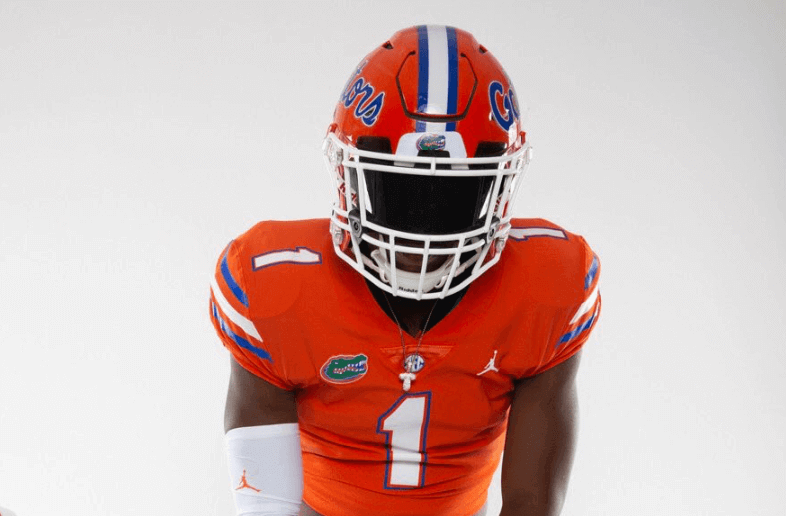 The Gators have finally landed a top running back out of high school as opposed to the portal, as Terrance Gibbs (Winter Park, FL/Winter Park HS) has committed to Florida.
Though Gibbs is only rated as a four star by both Rivals and 247Sports, he boasts a true five star offer list. Among the dozens of schools to offer him: Alabama, Auburn, Georgia, LSU, Ohio State, Michigan, Texas, Texas A&M, Penn State, West Virginia, Virginia Tech, Tennessee, FSU, Nebraska, Mississippi and Mississippi State. Perhaps tearing his ACL and losing his junior season has something to do with his lack of a fifth star.
But there's no denying what he's capable of. You can watch his highlights here.
The first word that comes to mind about Gibbs is "athletic." Before you even flip on his tape, it's worth acknowledging the fact that he also plays basketball and runs track in high school. Now start watching his highlights, and it's evident what he can do right off the bat.
The speed alone makes him a problem for opposing defenses. Gibbs is both quick and fast, with breakaway ability and the skill set to make guys miss in space. He's not the biggest back in the class- he stands an even six feet tall and 190 lbs.- but Gibbs is able to pack a punch charging into the line, with the vision to find holes in the defense and the speed and agility to exploit them. In other words, he's the true complete package at running back.
Signs began pointing towards Florida for Terrance Gibbs earlier this month on his unofficial visit, which he really enjoyed. In the days following his unofficial visit, he took official visits to LSU, FSU and Tennessee before returning to Gainesville on his official visit there. That official visit this weekend was enough to tip the scales and lead him to pull the trigger.
Gibbs becomes the eleventh commit in the Gators' class of 2022, and the fifth since 6/20. Linebacker Shemar James and wide receiver Chandler Smith pulled the trigger on June 20th to start the parade; a few days later, kicker Trey Smack committed, and the following day, athlete Jamarrien Burt followed suit. That class is now ranked 18th in the nation according to 247Sports' Composite Rankings.