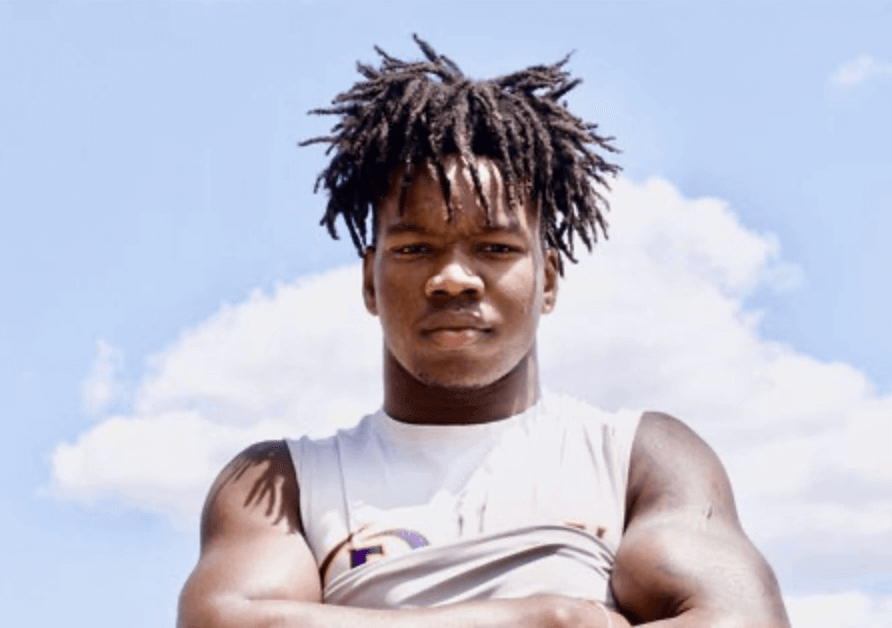 Linebacker EJ Lightsey (Fitzgerald, GA/Fitzgerald) has just become the newest member of the Gators' 2022 recruiting class. He announced the decision on twitter this morning.
Though Florida's fan base does have a propensity to look at players' star rankings and little else, EJ Lightsey is an excellent example of why that doesn't usually tell the whole story.
His offer list, though, does.
No, there's no offer from the sport's current "Big Four" of Alabama, Clemson, Ohio State and Oklahoma, but it includes pretty much everyone else: Georgia, LSU, Auburn, Virginia Tech, Michigan, FSU, Tennessee, NC State, Arkansas, Indiana, Mississippi State, Missouri, Georgia Tech and South Carolina all thought enough of him to offer him a scholarship. That's not exactly shabby, and that's a good indication that his three star ranking is a bit misleading.
Then there's his game tape. You can watch that here.
The versatility he brings is an immediate plus. Right away, his ability to line up in multiple places and cause problems for the offense from them all jumps off the screen. He plays a good bit of defensive end and linebacker in high school, and though he's being recruited strictly as a linebacker, he does appear to be a solid natural fit for the Gators' hybrid BUCK position, with bits and pieces of linebacker and defensive end mixed into the job requirements.
Lightsey also displays an ability to pursue the QB with great closing speed when he plays defensive end, something that you can't ever have too much of. And he definitely seems to bring a high level of awareness to the table.
Of course, as is the case with every highlight tape, it's worth pointing out that a player's negative plays aren't going to show up there. But scouts who watch him more regularly believe that those plays on his hudl tape aren't anomalies. He generally does present problems for opposing offenses on more plays than not at the high school level.
You can credit Christian Robinson for this one.
C-Rob has built a great relationship with EJ Lightsey over the past few months. Lightsey came to visit Florida (along with many others) on June 1st, and apparently, that did the trick. He did attend a camp at FSU a couple of weeks later, but that didn't seem to do anything to sway him. Now, two months later, he's a Gator.
Florida's 2022 recruiting class now consists of an even dozen members, and is ranked #30 in the country according to the 247 Composite Rankings. But don't be fooled by that ranking, either; Florida always pulls in at least 20 (and sometimes as many as 30) signees per class, so the Gators are nowhere near done here. There's plenty of time for this class to improve that ranking, and there are still plenty of big fish out there such as Walter Nolen and Evan Stewart that Florida is waiting on.
So buckle up. The season is about to get started, and this 2022 recruiting class is about to get started in earnest.