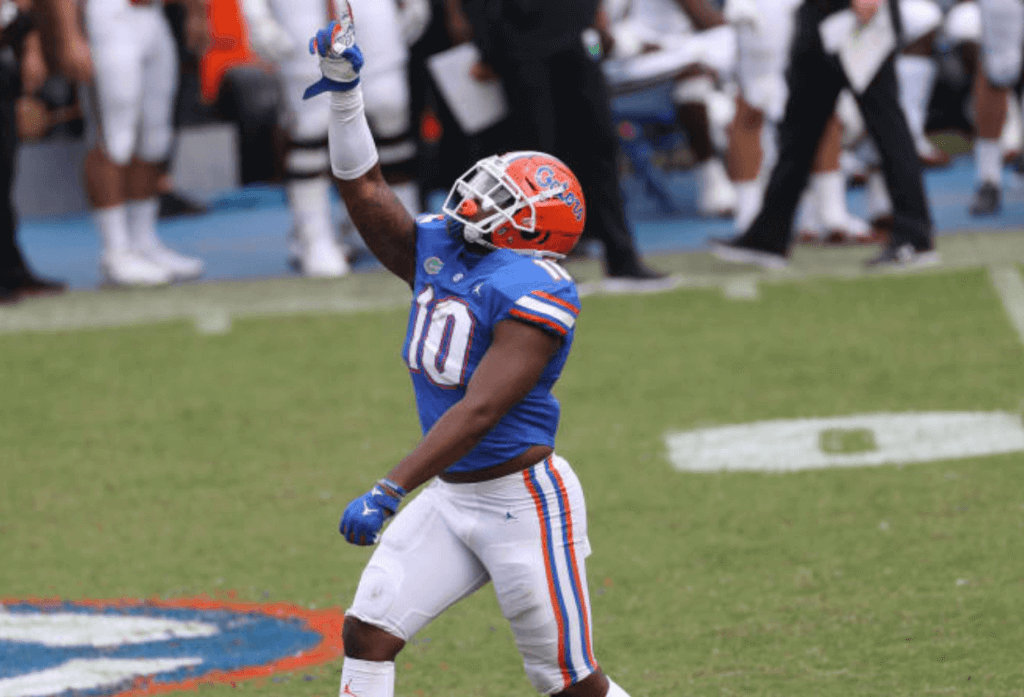 Florida linebacker/defensive end Andrew Chatfield has decided to enter the transfer portal. In doing so, he becomes the third Gators defender who has logged reps at linebacker to do so this offseason after James Houston IV (Jackson State) and Jesiah Pierre (Texas Tech).
Though Chatfield wasn't listed on the Gators' depth chart for week one against Florida Atlantic, the move has to come as a surprise nonetheless. Chatfield didn't start in 2020 either, but definitely made his presence known with 13 tackles, two and a half sacks and four tackles for loss.
With Chatfield's departure, Florida's linebacker corps is going to have to look for Ty'Ron Hopper, Mohamoud Diabate and Khris Bogle to step in and play larger roles. The starters are pretty much set: Ventrell Miller and Amari Burney are locked in at the two true linebacker roles, with Brenton Cox and the always mysterious OR separating his name and the name of Jeremiah Moon beside the "BUCK" spot. So thankfully, Florida is going to be all right at linebacker from a numbers perspective.
But this still stings. Andrew Chatfield patiently bided his time for two years before stepping into a bigger role in 2020 and performing admirably in a tough spot. And by all accounts, he's done nothing other than what his coaches have asked.
Best of luck, Andrew. You've got a fan in me for life. And some other program out there is going to be very, very happy to have you.