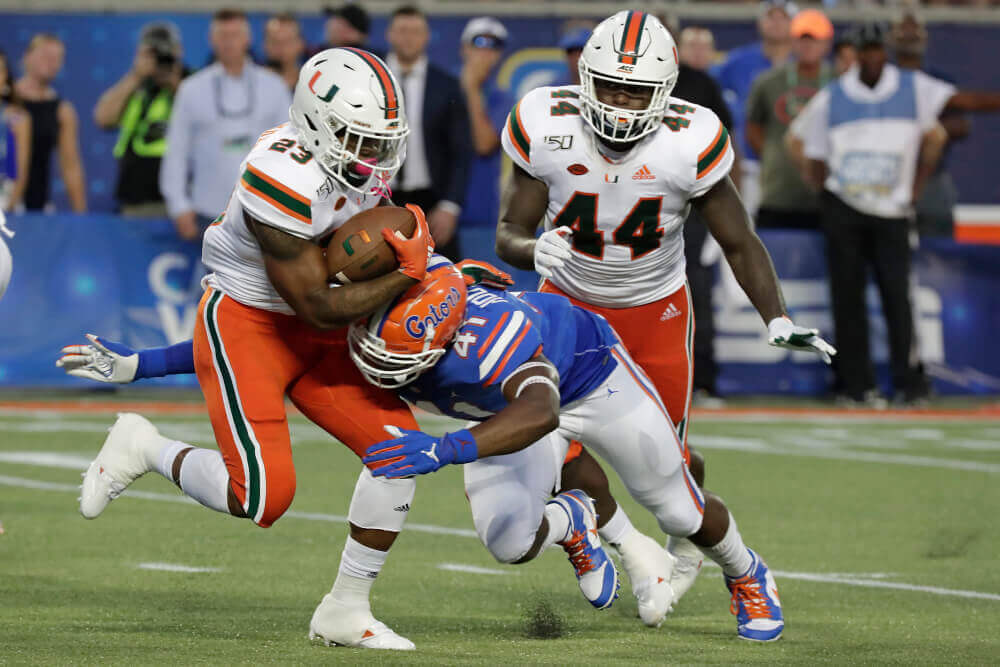 James Houston IV, a junior linebacker from Fort Lauderdale, has told me that he will be entering the transfer portal.
Houston was known for making a few of the bigger defensive plays of the last couple of years, including critical sacks in close wins over Miami and Auburn in 2019, and a Brandon Spikes-esque alpha-rolling of Georgia's D'Wan Mathis in the Gators' 44-28 victory. He also led Florida with eight tackles in the Gators' 34-10 win over Kentucky on Thanksgiving weekend, as well as with eight in Florida's 56-0 win over Vanderbilt this past November.
I spoke with Houston this morning about his decision to transfer, and he said it all came down to what every college football player wants to do: chase his dream.
"I think my situation in Gainesville was very unusual," Houston told me. "Having a new staff come in after my first year was even more difficult both with my on field performances and off. UF now with Mullen is shifting towards the future and the young guys that they recruited to getting on the field early and gaining experience."
As for where he might be headed next, Houston admits that he isn't quite sure. "I have my eye set on a few teams but really want to use the portal to see all of my options and pick the best one for me and my family."
I try hard not to get personal in my writing on this website, but I do feel it's imperative to quickly lay out who James Houston IV really is. There's the on field physicality that everybody saw with his hit on Mathis this past season, but off the field, Houston has been defined by his ability to bounce back and keep growing. He put in countless hours of work to recover from a torn ACL late in his high school career that probably cost him a few offers, and then he put in additional countless hours to work his way onto the field after missing his entire freshman season in 2017. Stories like this are often accompanied by a stock "it was never easy, but he persevered" line… but as someone who has known Houston since before he committed, it's really never been easy for him.
But that's a story for another time.
For now: James, it's been nothing short of a pleasure to watch your journey from the inside. I wish you the absolute best, and I'll be a fan of yours for life.