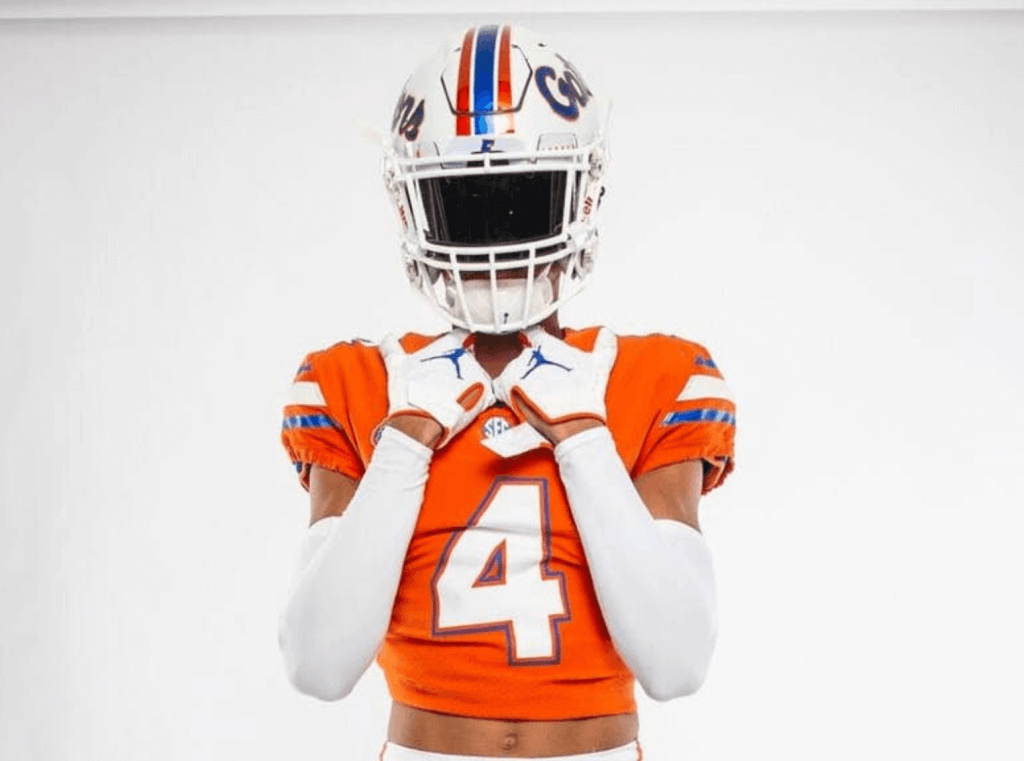 The Gators' 2021 recruiting class got a boost Saturday with the addition of Donovan McMillon. Today, Dan Mullen & Co. built on that momentum with the addition of receiver Marcus Burke.
Burke, a consensus four star wide receiver prospect out of Jacksonville's Trinity Christian Academy, picked Florida over Georgia. He also had offers from Auburn, FSU, Miami, Penn State, Texas, Virginia Tech and West Virginia, among others- a solid list for a junior.
A good indication of why Burke has so many offers before even beginning his senior season might be his tape, which you can watch here.
And that highlight tape serves as a good indication that Florida is finally starting to win some recruiting battles against archrival Georgia, which has been killing the Gators on the trail recently. The scouting services don't anoint Burke as a blue chip recruit, exactly; 247's composite rankings has him listed as a four star. But make no mistake, Burke can play, and Florida managed to fight off the Bulldogs from poaching yet another in-state recruit that they really wanted.
Burke has a solid frame, but when he grows into it more just a little bit more he could be an absolute force in college. He's shifty with his feet and can make guys miss in the open field, is adept at creating space for himself with his route running, and can beat defenders with his straightaway speed. He also has solid hands and can bail his quarterback out by hauling in some less-than-accurate throws.
The Gators had a leg up with Marcus Burke since before COVID-19 hit the United States. Burke visited Florida for its Junior Day camp back on March 7, and immediately afterwards named the Gators his leader. His relationship with receivers coach Billy Gonzales has always been solid, too, and today he finally felt comfortable pulling the trigger and committing four months after naming Florida his favorite.
The Gators now have 21 commitments in their 2021 class, which both Rivals and 247 have ranked in the top ten nationally.