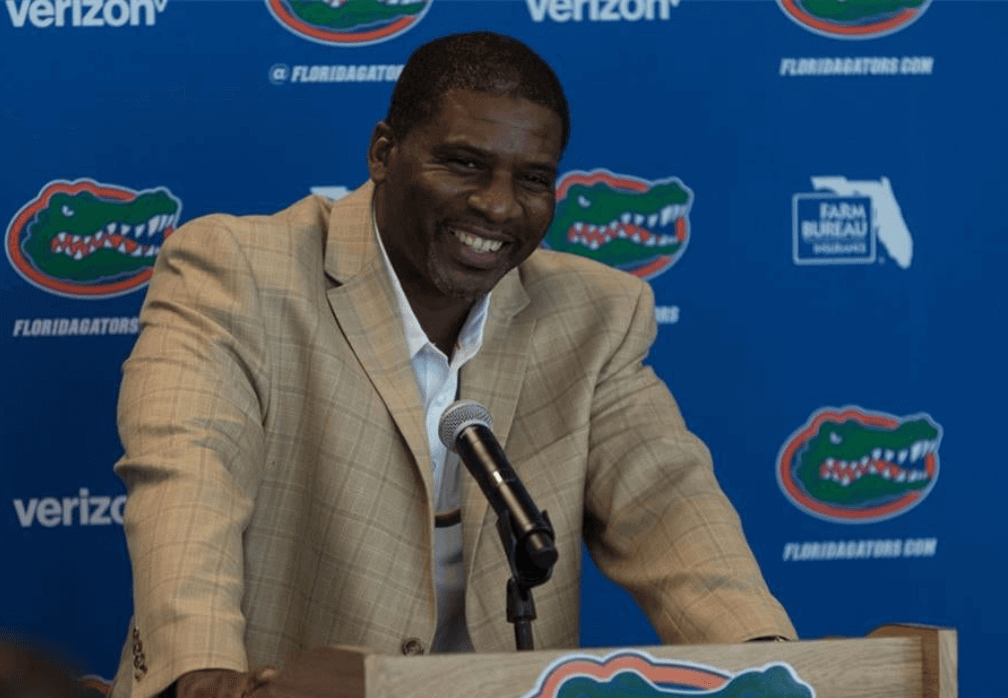 Corey Bell, who once served as Florida's defensive backs coach under Jim McElwain, is back with the Gators in a recruiting role.
Bell has signed on to become an Assistant Director of Player Personnel in high school relations. In doing so, Bell teams up with Kelvin Bolden, a former wide receivers coach at Southern Miss, who also holds the same title.
Keiwan Ratliff, a former Florida All-American cornerback and an additional Assistant Director of Player Personnel, announced both hirings on twitter.
Bell's last stint with Florida was in 2017, when he served as an assistant defensive backs coach in McElwain's final season. In that role, he worked closely with freshmen CJ Henderson and Marco Wilson (who many Gator fans forget had his best season of all as a freshman). After McElwain was let go and his assistants were not retained, Bell went onto Central Florida with Randy Shannon, where he coached the cornerbacks over the next three seasons.
Throughout his career, Corey Bell has built and strengthened some impressive ties in South Florida.
He was born in Miami and initially committed to play for Florida under Charlie Strong before backing off that pledge and playing for South Carolina in the mid-90's. He then began bouncing back and forth between the high school and college ranks.
Bell spent a dozen years at Miami Edison High School, eleven of which he served as the head coach, before becoming the Director of Player Operations for the Miami Hurricanes under Shannon from 2007-2010. He then returned to high school for three years as the head coach of American Senior High School in Miami before going back to college as the Director of Player Personnel for FAU from 2014-16. Strong appeared to poach him and bring him on as an assistant at USF in 2017 before McElwain came along and stole Bell for himself.
Though not situated in the most prominent role, his ties, and his experience, make this a sneaky good pickup for Dan Mullen and Florida. Mullen has been hammered by the media and fans for his inability to recruit top talent from South Florida, and Corey Bell is now officially onboard to help with that.