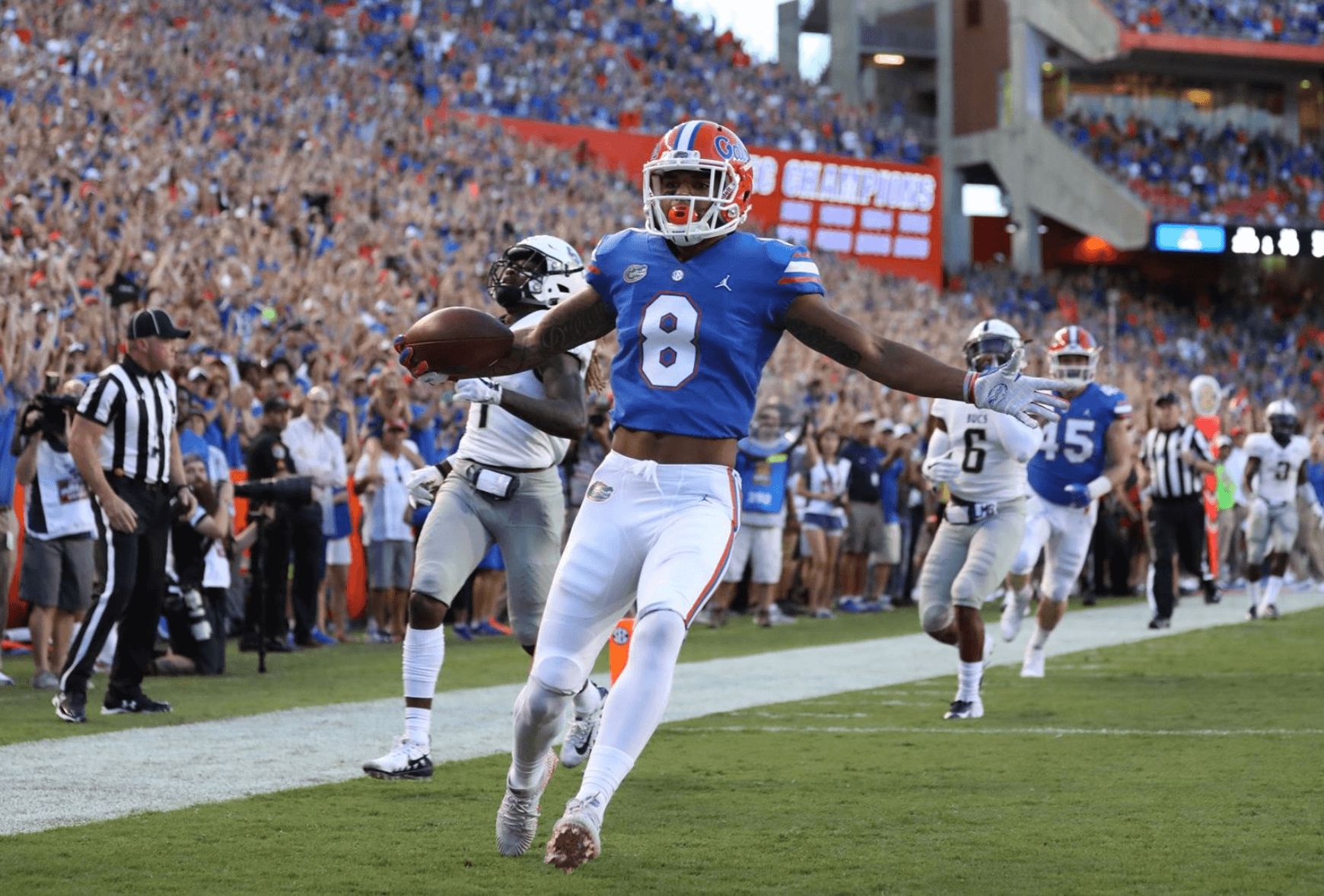 A week ago, panic rose up among Florida fans when four players who were expected to play key roles on the 2020 Gator football team were absent from practice. Rumors began flying every which way about why the quartet- defensive lineman Zach Carter and wide receivers Kadarius Toney, Jacob Copeland and Trevon Grimes- were missing practice, as well as whether or not they would play for the Gators this upcoming season.
That panic began to dissolve when Carter and Grimes each tweeted out their plans to play in 2020. And today, it can officially be put to rest: Gators Territory has reported that all four have returned to the team, and will be set to go this season. In the case of Copeland, Iverson Clement's Instagram story confirmed that; cap tip to Sports Illustrated's Zach Goodall for being the first to catch that.
Of course, it's of paramount importance to remember that these are people, with lives and priorities, and sometimes need their space. And had they decided to opt out, the correct way to react to the news would have been to support them each in their decisions. I can't believe I just typed those last two sentences out and then hit the publish button, but welcome to 2020, where common sense is too often an oxymoronic jump to a false conclusion.
But needless to say, from a football perspective, those were four major bullets that Florida dodged in not having the players opt out of the season. Carter is presumed by many to be headed for a mammoth 2020 season, and the wide receiver trio is penciled in as the three starters. In particular, Copeland was eyed by many to be a breakout candidate this season, while Grimes and Toney were a bit more established as veterans of the offense.