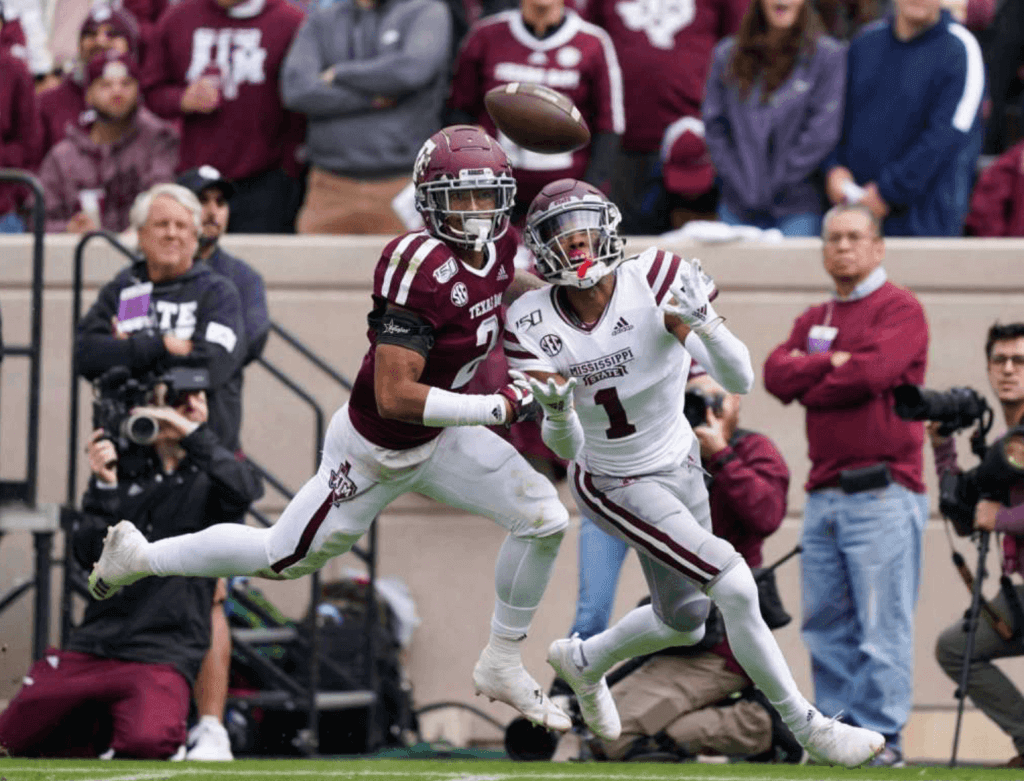 For cornerback Elijah Blades, a long, winding road of a story arc that has now spanned five years, and various levels of involvement with five different programs, appears to have an end in sight.
Blades has announced that he will complete his college football career with the Florida Gators, thus bringing his wild saga full circle.
It all started in June of 2016. Back then, Blades was a highly regarded cornerback out of John Muir High School in Pasadena, CA. With no shortage of major Power Five level offers to choose from, Blades opted to join the Florida Gators' class of 2017 and play for Jim McElwain.
Or so it seemed.
Seven months later, Blades pulled an about face and decommitted in January of 2017. A week after that, he signed a letter of intent with Nebraska, and was all set to play for the Cornhuskers.
Or so it seemed.
Elijah Blades never actually made it to Lincoln. Instead, he was diverted to JUCO, and spent two years playing for Arizona Western Junior College. During that time, he restarted his recruitment process and began to look for a new home once his two year JUCO career was up. After re-earning a healthy batch of offers that included Alabama, Florida, Texas, LSU, and Miami, Blades picked Oregon, choosing to remain at least somewhat close to home.
Or so it seemed.
Days before the 2019 Early Signing Period began, Blades then backed off of that commitment as well. After visiting Texas A&M late in the cycle, he flipped to the Aggies, earned some playing time in 2019, and then opted out of the 2020 season to prepare for the NFL Draft.
Or so it seemed.
Blades then changed his mind again, returned to the college ranks, and promptly entered the transfer portal. Florida's new secondary coaches Jules Montinar and Wesley McGriff seized the opportunity and reached out immediately, striking up a relationship and setting up a visit. Late on Friday night, Blades made his decision official: he had transferred to Florida.
Blades is expected to partake in most of Florida's fall camp upon graduation from Texas A&M in mid-August.
Naturally, anybody with that many twists and turns to a college career throws up infrared flags, but in terms of strictly what he can do on the field, Blades can play. He was a top 50 recruit in the 2017 class for good reason: you can't teach the athleticism and ball skills he brings. He does have a bit of a tendency to try to deliver the knockout blow from the small bit of film I've seen, but hopefully he can be coached out of that at Florida.
In any case: welcome back, Elijah.