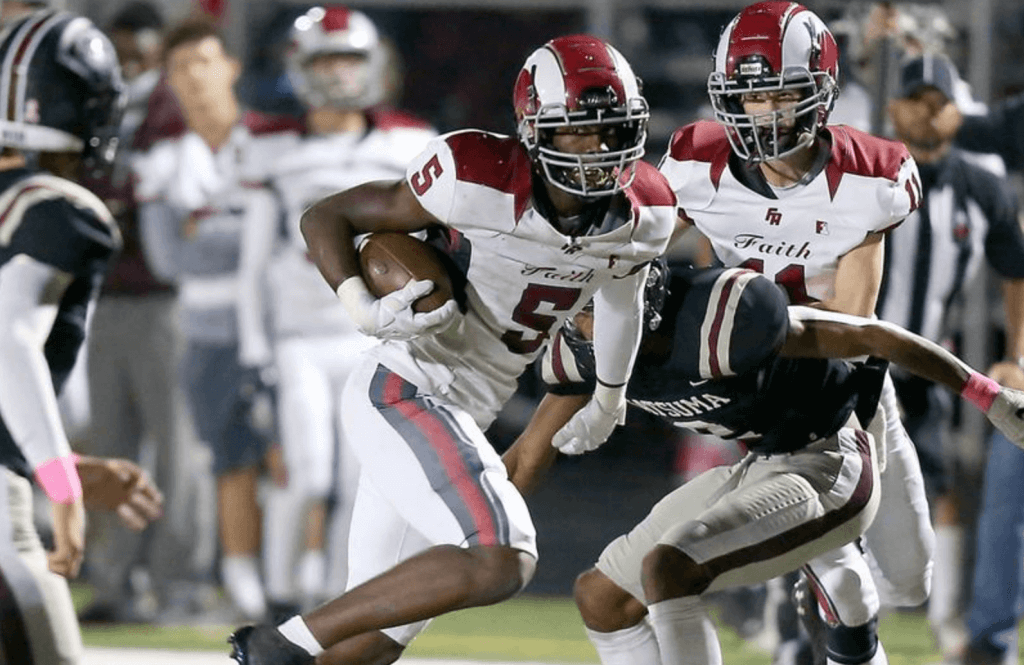 Florida's 2022 recruiting class just gained perhaps its most highly touted piece yet, as consensus four star linebacker Shemar James announced his commitment this afternoon.
James- out of Mobile, AL/Faith Academy- was thought of by some to be an Alabama lean, due to his close proximity to Tuscaloosa and his relationships with some of the Crimson Tidesmen themselves. But after visiting Gainesville this past weekend, he decided that he wanted to head east and play for the Gators. In doing so, he spurned offers from not just Alabama, but also Georgia, LSU, FSU, Penn State, Michigan, Texas A&M, Miami, Oregon and Ole Miss.
Credit linebackers coach Christian Robinson for this one, and give fellow Alabama native Mohamoud Diabate (who hosted James on his visit) an assist. And give them both a gold star for this one, because this isn't just any commit.
In a word, the scouting report on Shemar James is athletic. The guy is just unbelievably naturally gifted, which allows him to play linebacker, wide receiver and even a little quarterback in high school.
Though he best projects as a linebacker at the next level, he's displayed ball skills and leaping abilities that could allow him to potentially play some coverage in some certain scenarios at the collegiate level. He's both fast and quick, can hit his top speed almost instantly and though you can't tell this on film, scouts say that he never seems to run out of energy. That means he's be able to run sideline to sideline and make plays anywhere on the field for a full sixty minutes.
On top of the physical attributes, the film tells the story of a very intelligent player who's able to detect and then shut down plays before they even happen, and scouts say that this is a constant theme as opposed to just on display on a few plays he chose for his highlight reel. He's proactive in the running game, which helps him blow past blockers and make the tackle behind the line of scrimmage. And the last thing scouts marvel at is his consistency in taking the right angles toward the ball carrier (again, note consistency, as opposed to just being on display in a few cherry picked plays on his highlight tape), limiting the damage when the running back has a crease and containing him for a six yard gain instead of a sixty yard touchdown.
So to summarize all that: yeah, this commitment is a big deal. I'm not sure I'd call him an instant plug-and-play piece with guys like Mohamoud Diabate, Diwun Black, Derek Wingo and Tyron Hopper seemingly set to grab key roles in the middle level of the defense in 2022, but he'll play fairly early in his career, and likely in meaningful situations. Once again, cap tip to Dan Mullen, to Christian Robinson, and Mohamoud Diabate for making this happen.
The addition of Shemar James gives the Gators their seventh member of the 2022 recruiting class, which currently sits 28th in the country according to 247Sports and 24th according to Rivals. But if Florida can keep up the momentum it's seemingly built these past few weeks since the dead period ended, that number promises to skyrocket.