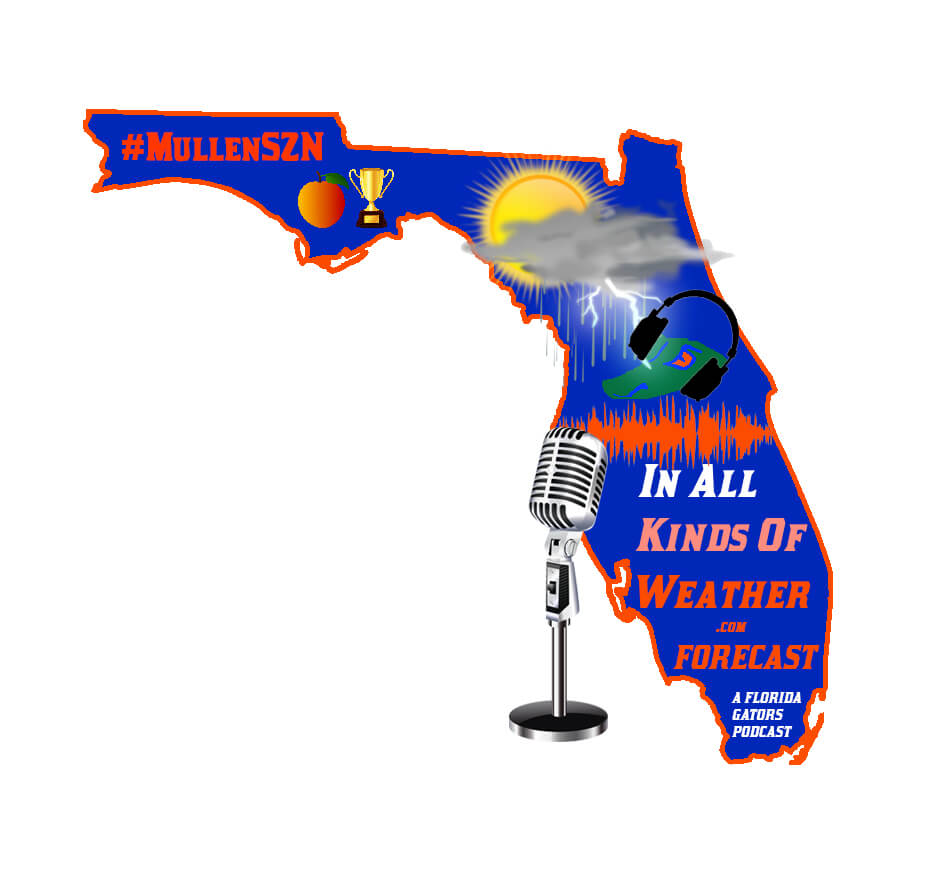 Today is officially launch day of something that's been in the works for some time now: the In All Kinds Of Weather Forecast. It was only a matter of time before social media and the website itself were joined by a podcast in terms of means with which to produce Gator content, and now, here we are.
Hosted by Dustin Smith and featuring myself, Neil Shulman, as well as contributor Casey Hampton, our podcast will present a wide variety of forms of Gator content. We'll share our thoughts on recent Gator news, break down and preview things from a schematic standpoint, and sometimes, we'll bring on guests to do the same. Most importantly, we want our listeners to be a part of the show too, so feel free to ask us questions or share your thoughts on anything Gator related, and it just might wind up on the show. You can do so by messaging the In All Kinds Of Weather Facebook page, or by tweeting @AllKindsWeather or @champton85 on twitter.
In our inaugural episode, we introduce ourselves and let our listeners get to know us and where we stand on certain pressing Florida Gator related issues, share our thoughts on last year's football and basketball teams, and lament what could have been for the baseball and softball teams.
In terms of platforms on which to listen to our podcast in the future: we're working on that right now. The podcast itself is hosted on Anchor, and for now, you can pin our Anchor page to listen to future podcasts. Anchor will, in time, help distribute the podcast to other mediums, including Spotify, Apple Podcasts and Google Podcast, but it needed a first episode uploaded before it could begin that process. As I type this, the podcast has just become available on Spotify; simply search for "In All Kinds Of Weather Forecast" on the Spotify app and you'll find it there (and be sure to follow us there so you can be alerted to new uploads). Apple and Google may take a little bit longer, so bear with us in the meantime and pin that Anchor page until then.
We hope you enjoy Episode Zero of the In All Kinds Of Weather Forecast, and we hope you'll do your part to help us take off by getting involved with your thoughts as well.