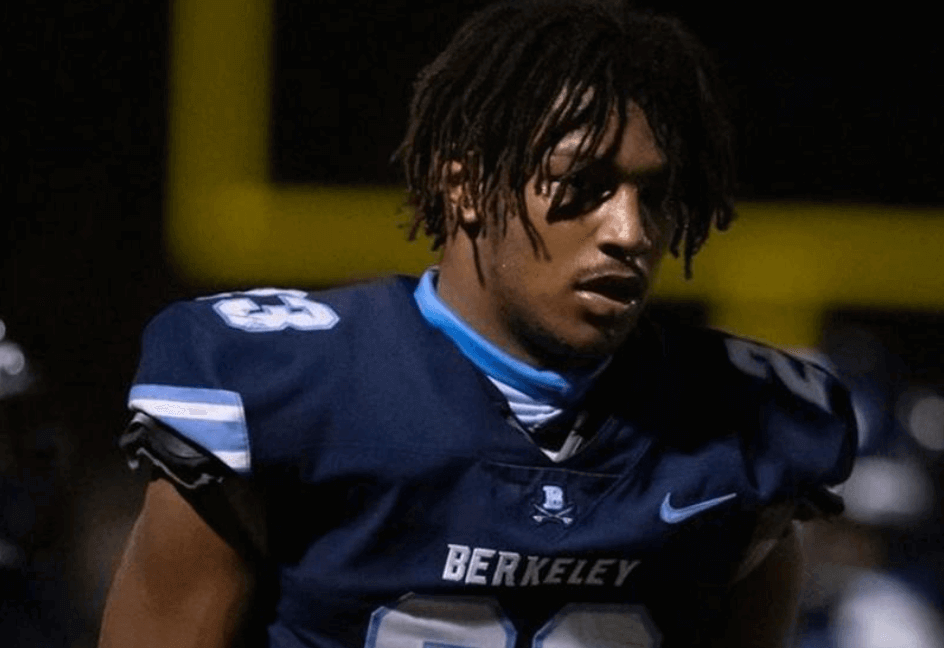 The Gators got off to a slow start with their 2022 recruiting class. But with the addition of CJ Hawkins, it's officially picking up steam.
Hawkins, a tight end out of Tampa, FL/Berkeley Prep, committed to Florida over South Carolina. The Gators offered him earlier this week, and he felt comfortable enough with the relationship he's built with TE coach Tim Brewster to pull the trigger.
Don't be fooled by his lack of a rating from 247Sports, or his three star rating from Rivals. He also had offers from Georgia, Alabama, FSU, Mississippi, Texas, Stanford and Virginia Tech.
Perhaps his large frame and incredible athleticism has something to do with all those offers. Hawkins stands 6'7, 220 lbs., which makes him a force on the basketball court as well as the gridiron. USF thought enough of him as a basketball player to offer him a scholarship in both sports, and even though he's only played competitive football for one season, he demonstrated enough promise to turn heads and win over college scouts.
With CJ Hawkins now onboard, Florida has four commits in the Class of 2022. Hawkins becomes the third commit in the past week, after QB Nick Evers and then offensive lineman Tony Livingston.