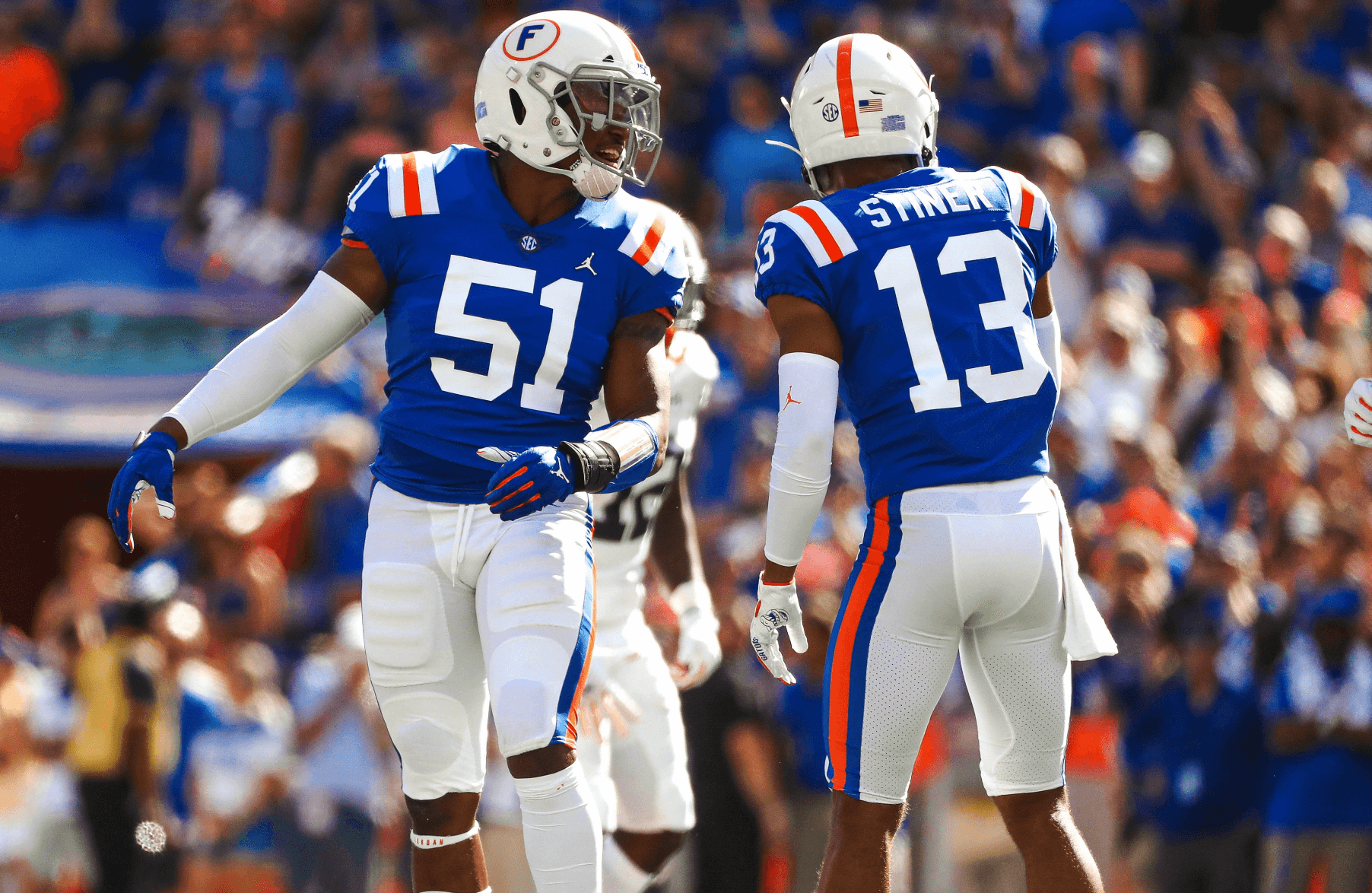 Three weeks ago, Florida completed its preseason portion of the 2020 schedule with a good deal of promise, but well aware of what it had to work on. One ugly COVID outbreak and three weeks later, and the Gators begin the meat of their schedule- a seven game stretch where things get real.
Sure, the Gators didn't exactly escape their first three games unscathed. Florida lost to Texas A&M. That loss still happened, and it has a consequence. Florida no longer has any room for a bad day the rest of the way. An additional loss at any point over the next seven games will likely be fatal to the Gators' hopes of reaching the College Football Playoff.
But the Gators still have everything that they set out to achieve before the season started within their grasp. Florida still controls its own destiny to Atlanta, and beyond. As far as losses go, the defeat in College Station- by three points to a team that's ranked in the top ten and might be favored to win every remaining game on its schedule- is as respectable as they come, meaning that Florida winning out will undoubtedly earn them a spot in the CFP. So they're really in no different of a spot than they began the year in, with the lone exception of now having zero margin for error.
Yet when the meat of the SEC schedule hits, that's the way it is for everybody. Which is why, in essence, a brand new season begins tomorrow.
The question is how Florida will take what it learned about itself in the preseason and apply it to the games that matter.
One thing the Gators have learned is that they do not have anything close to the defense they thought they'd have this year. Zach Carter has been fine up front- he's definitely not been unnoticed- but he hasn't been the type of game breaker that Todd Grantham has had in years past with guys like Jabari Zuniga, Jachai Polite or Jon Greenard. James Houston IV has done a remarkable job overcoming a hamstring injury to produce the way he has at linebacker and has overall been solid, but he needs help. And though Kaiir Elam has quietly been putting together the kind of tape that deserves All-American consideration, the secondary as a whole has not held up its end of the bargain.
And those are the positives with this defense. The negatives are quite ugly.
For starters, Grantham's defense faces a fundamental problem: it's a high risk, high reward scheme that's predicated on forcing negative plays and turnovers, and yet isn't forcing those negative plays or turnovers. He's willing to give up a lot of yards if he can produce some game-changing plays, and in his first two years, he's been able to do that. The Gators finished 26th nationally in total defense in 2018 with 339.1 yards per game allowed, and improved upon that mark by finishing 10th in the country in 2019 with 299 yards per game. But without a resident havoc wreaker in 2020, the Gators' defense has plummeted to 7th worst in the entire FBS, giving up a putrid 495 yards a game.
Grantham has had two full weeks to make changes and adjustments, and though he made a point to specifically state that he wouldn't do that, he's clearly going to have to do something to make up for the lack of disruption his defense has created so far. (Also, it's not like Grantham would publicly announce it to the world if he did make some major changes.) Whether that's deploying more blitzes- if his secondary is going to get baked the way Florida's has been when Grantham only rushes three, he may as well exchange those bombs for a few negative plays- simplifying the overall scheme to make each player have less to keep track of or simply using different players- it's a pretty obvious statement that something has to change if Florida is to seriously chase those goals it set for itself before the season.
It's not exactly a hot take to say that the Gator offense is light years ahead of the defense, but it hasn't been perfect, either- and the way the defense has looked, it may have to be the rest of the way. Florida's offensive line, though unquestionably better than it was a year ago, (particularly against the run) still has some room to grow. And some of Florida's best players, including Malik Davis and Kyle Trask, have put the ball on the ground and given the opponent great field position. In Davis's case, it directly cost Florida the game.
And in the Gators' next seven games, things like that are going to matter in terms of how this team is ultimately looked back upon. Bad defensive performances and ill-timed giveaways are not going to cost Florida a game that will allow them to grow and make the necessary improvements to reach the Playoff; they were allowed one of those, and they used it already against Texas A&M. A subsequent bad defensive performance or ill-timed giveaway will eliminate them from CFP contention and possibly the SEC East as well, which would mean a reset of the Gators' 2020 ceiling to one of the non Playoff New Year's Six games.
There's a more positive spin you could put on all that, though: that the Gators have identified their problems. You could make a reasonable argument that they got the loss out of their system, are chomping at the bit to get back to work and will show that they're a better team than they looked in their first three weeks. We'll never see this defense become an elite one, but maybe it can sharpen up some things and improve to a point where Florida can win games without playing a perfect game offensively. And maybe that's all part of this team's destiny.
But one way or another, what the Gators did in their first three games won't ultimately be what they're remembered for. What they do in their next seven games will.