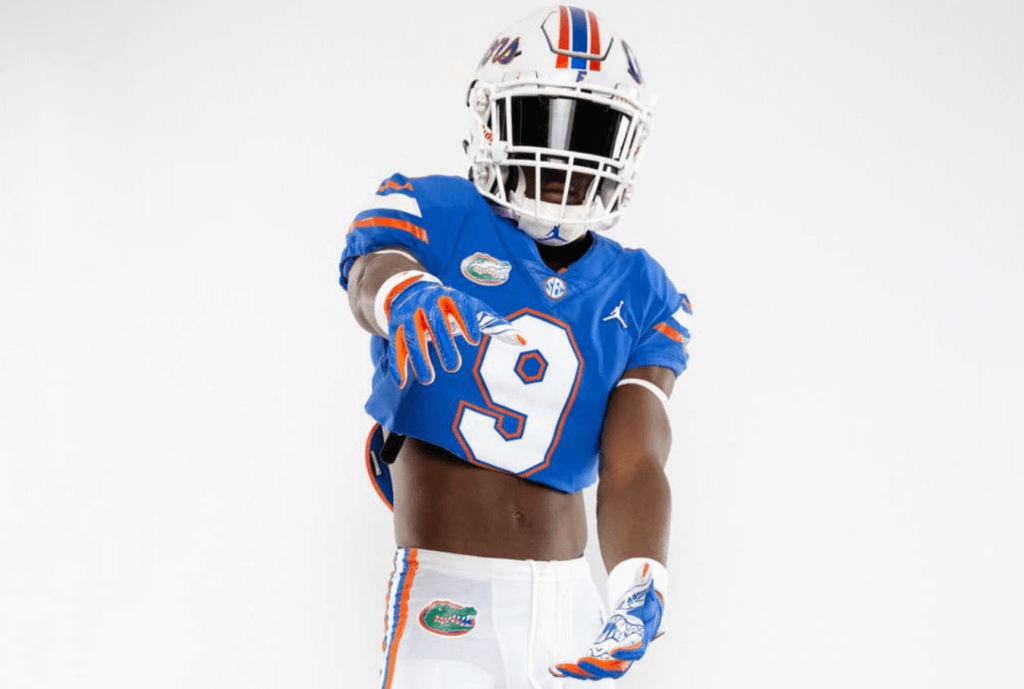 It probably got lost in the news of yesterday's news that the Florida band will stop cueing up the "Gator bait" chant due to the term's racist history, but while Florida football lost a ritual, it gained a commit.
Safety Dakota Mitchell (Winter Park, FL/Winter Park) has announced his intentions to become a Gator:
Unbeknownst to Mitchell, he picked a terrible time to publicize his declaration on twitter, as only a few minutes prior, Florida president Kent Fuchs announced the discontinuation of the "Gator Bait" chant. Which is unfortunate for a number of different reasons, not the least of which is that Mitchell deserves to have his moment of twitter glory in the wake of a critical moment in his life. That's why I delayed publishing this article for a day, because he's now going to get that attention.
And that attention has to start with a collective roll of the eyes at his consensus three star ranking. Any one major school can offer a lowly ranked kid and be the outlier, but that ranking is very clearly a mistake on the scouting "experts'" part when three of the four participants in last year's College Football Playoff— LSU, Clemson and Oklahoma— as well as Alabama, Auburn, Georgia, FSU, Michigan, Texas A&M, Miami and Virginia Tech all offer him a scholarship. (His highlight tape might explain why he's got all those offers.)
With his commitment, Florida now has eighteen members of its 2021 recruiting class, which 247 ranks fifth in America and Rivals rates sixth.