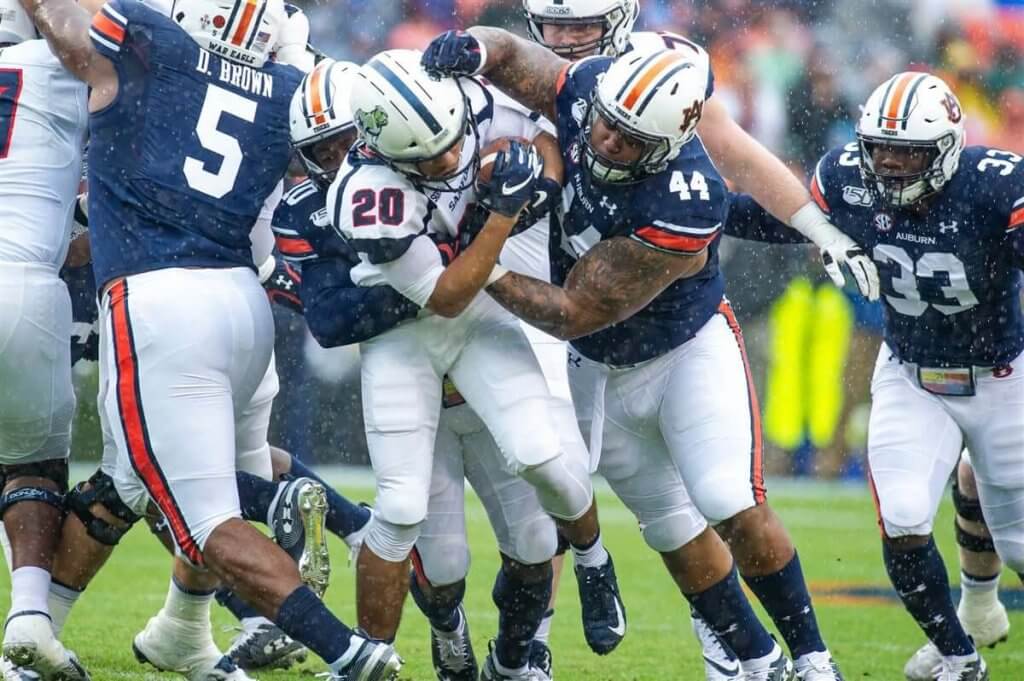 Daquan Newkirk has decided to return home (or close to it) for his final year of eligibility. And thus, Florida's shaky offseason took a step in the right direction.
Once a four star prospect out of Orlando, Newkirk spent his first year at Mississippi Gulf Coast Community College (which is also where incoming Florida linebacker Diwun Black spent the last two years), after which he chose to play for Gus Malzahn and Auburn. The 6'3, 315 lb lineman played sparingly for the Tigers, but when he did see the field he made plays. In the COVID shortened 2020 season, Newkirk registered 28 tackles, including a sack and a half.
Now he'll fill a massive need on the Gators' defensive line, which has talented edge rusher Zach Carter coming back in 2021… and not much else. Florida needed to shore up the interior of its defensive line this offseason with the departure of Kyree Campbell, and they took a step toward doing so by landing Antonio Shelton from Penn State, who has immediate eligibility. And according to an interview Newkirk gave to Corey Bender of Rivals, not only is he eligible immediately, but he'll be arriving on campus immediately as well. As in, by this weekend.
As for the reason behind his decision, Newkirk kept it very simple. "It's home," he told Bender. "I wanted to go out with a bang for my last season, so I told myself, 'why not do it at home?'"
In that case: DaQuan Newkirk, welcome home.