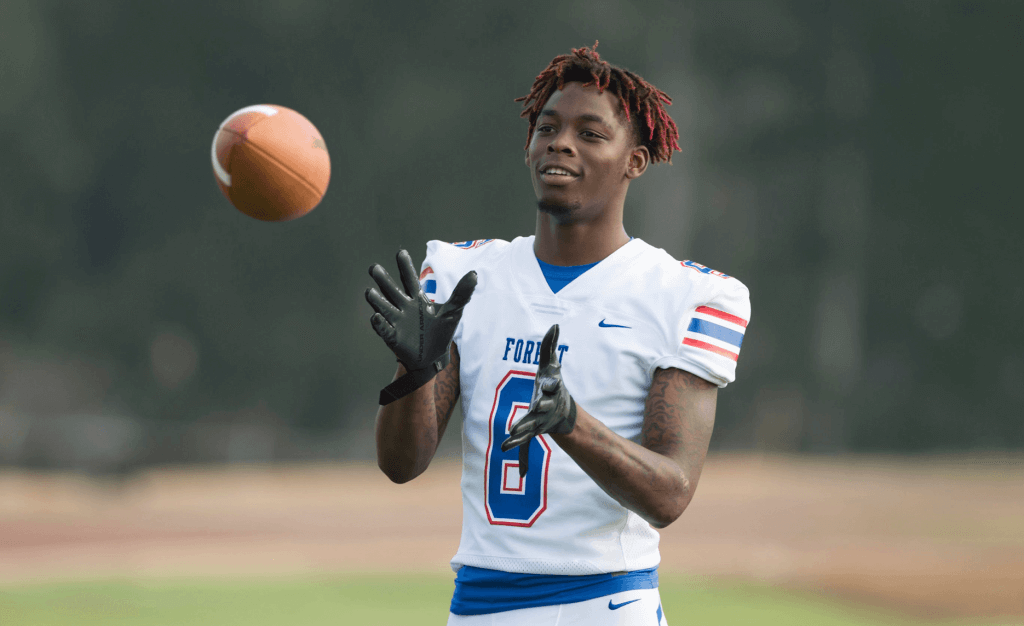 Every good story needs a good ending. In order to get that good ending, the protagonist needs a major mid-plot victory to turn things in his favor. And in the story of Florida linebacker signee Diwun Black, things appeared to just take a major turn in his favor.
Black, in a perfect-for-storytelling third person tone, tweeted out that he's set to attend the University of Florida this December. Whether COVID-19 will have anything to say about that remains to be seen; by the same token, there's no way to know exactly when Gator fans may finally get to see their prized Class of 2019 recruit in action.
But what we do know is that time (and conversely, this pandemic) seems to be the last hurdle standing in Black's way of suiting up for Florida. If all continues to go according to plan, and COVID-19 doesn't wreak further havoc, Black should be all set to participate in spring ball ten months from now before the 2021 season. He would be eligible immediately to play in 2021 as a JUCO transfer, and he would have at least two years of eligibility to spend in Gainesville.
Black was one of Mullen's most highly sought after members of his first full class, and it appeared to be a big win for him when Black signed his letter of intent on February 6th, 2019. But things hit a snag: grades redirected him to Mississippi Gulf Coast Community College and the JUCO Class of 2021, which gave him a chance to seek a new lease on life. And he did: Black promptly raised his grades and kept them raised throughout his time at MGCCC.
Meanwhile, he stayed in contact with Florida's staff, who assured him that they were still very much interested in taking him if he could keep his grades up. Which he did. And thus, Diwun Black has earned himself a second chance with the Gators.
There's more to go in this young man's story, of course. But at the very least, he has taken what could have been a completely derailed situation and gotten it back on the right track.
Keep on, Diwun. I'm rooting for you like crazy.