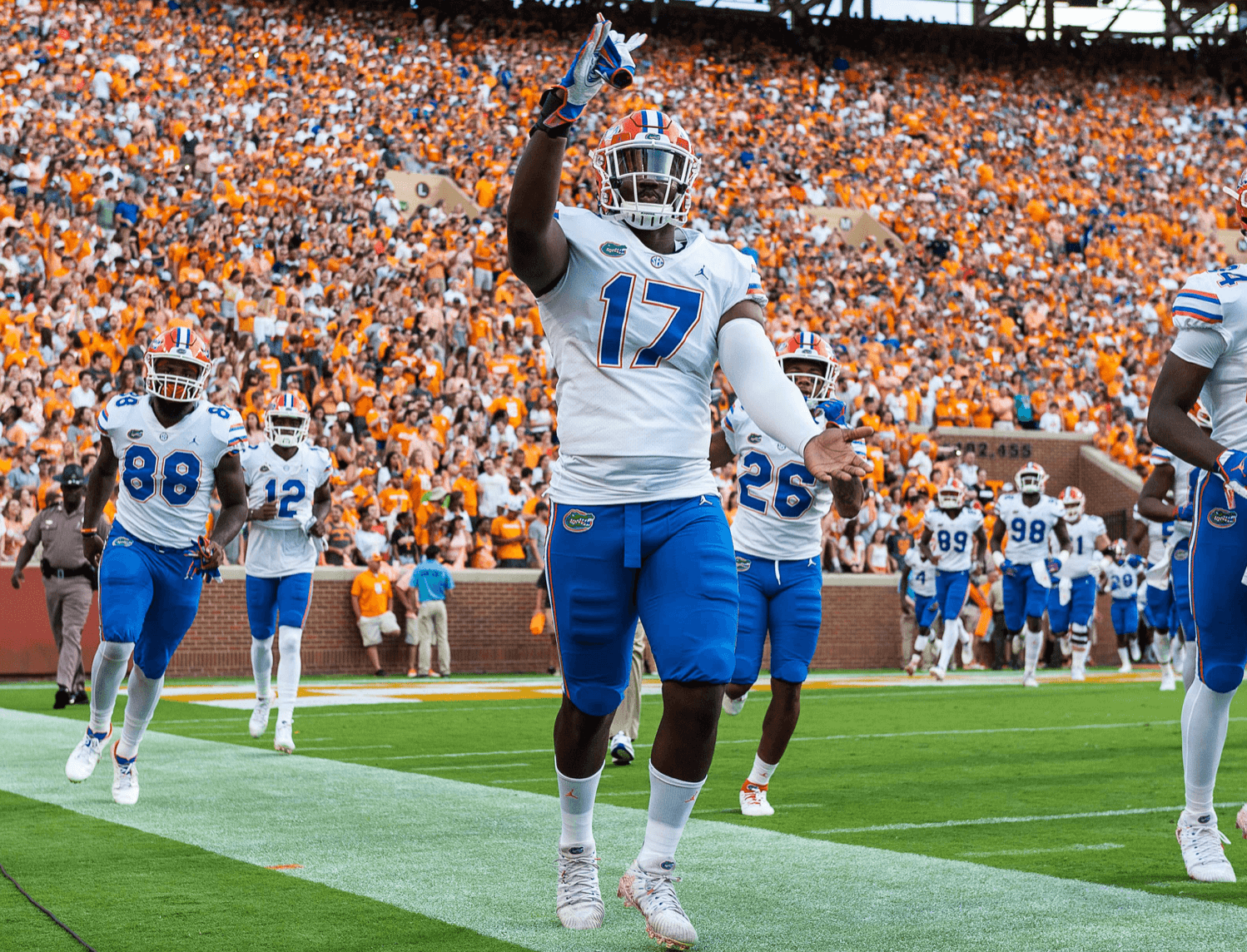 For the time being, it looks as though the SEC is going to give its college football season a go in 2020. But at least for today's inaugural practice, the Florida Gators football team launched its fall season down four critical pieces.
As first reported by Sports Illustrated's Zach Goodall, the Gators took the practice field without the presences of wide receivers Kadarius Toney, Trevon Grimes and Jacob Copeland as well as defensive lineman Zachary Carter. Talking to reporters on a zoom call, Mullen stated, "I've had communication with them, but that's not my place to share right now." He added that he wouldn't be surprised if we have players or coaches opt-out of the 2020 season.
In All Kinds Of Weather can additionally confirm the report. Speaking to a source close to one of the four players, I was told that the decision was due to "a variety of factors." Which I think many who have followed social media recently have surmised.
All four players have been letting the world hear their voices on a variety of topics on twitter in recent weeks. Copeland and Toney both publicly tweeted that opting out of the 2020 season might be the best move for them, and Grimes tweeted out "just want answers" last Tuesday. The former two also took to twitter to denounce the inability of college football players to receive compensation, with Toney being so blunt about his feelings that he quote tweeted Donald Trump's demand of "play college football!" with a simple "compensate us!" and shared a screenshot of a tweet that compared football to slavery.
But it was Carter who really planted his feet in the ground and took a stand. Among his more defiant statements, Carter wondered aloud if people cared about him or just cared about what he could do (as an athlete), decried the NCAA for taking advantage of its athletes, and then told fans who disagreed with him, "if you haven't walked in the shoes of a Division 1 athlete don't speak on it." He also lit into former Gator women's basketball player Jordan Jones for sarcastically telling him that the life of a student athlete "sounds terrible." Several of his teammates, including Brett Heggie and Dameon Pierce, immediately came to his aid.
Like pretty much everything else in 2020, the precise status of these players remains in limbo. We don't know how many more practices they will opt out of, or even if they'll play at all this season. More details will be published when they become available.