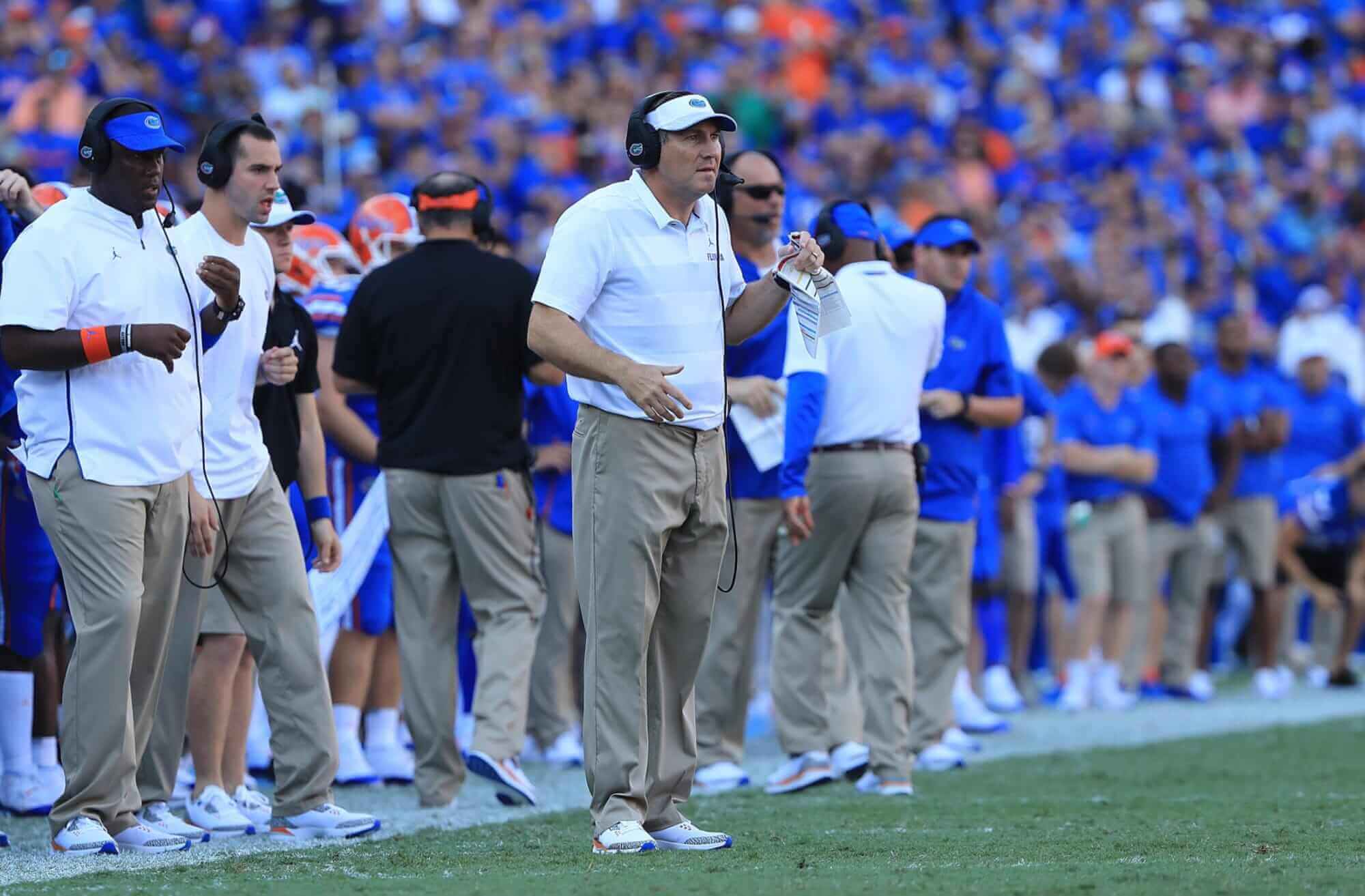 When the SEC first pieced together a twelve year football schedule rotation in 2014 that dictated which teams would play who from the other division, the Florida Gators knew that they'd be hosting Alabama as their cross-division opponent in 2021. But now, following the SEC Network's reveal, Florida's entire 2021 schedule has been unveiled.
The Gators will open the 2021 season by hosting former FSU coach Willie Taggart and his new school, Florida Atlantic, on September 4. The following week, the Gators are set to travel to Tampa for a "road" game against South Florida as the first leg of a two-for-one series that was initially set for 2022, 2023 and 2025, before USF requested to move their home game up to 2021 and Florida agreed.
Then the fun begins.
Florida will get thrown into the fire right away by hosting Alabama to begin conference play on September 18th. The Gators will close the month of September the following week with another home game, this time against Tennessee.
The Gators will take their first SEC road trip the following week with a visit to Lexington to take on Kentucky on October 2nd, after which they'll return home to face Vanderbilt on October 9. Then the schedule gets tough again. Florida will travel to Death Valley for a grudge match against LSU, before its bye week and then the annual border war with Georgia in Jacksonville on October 30.
The Gators will begin November by traveling to the Palmetto State for a test against South Carolina on the 6th. Florida then gets a bit of a breather with its pre-set November 13th date with Samford in Gainesville. Dan Mullen's club will then finish the year with back-to-back Power Five opponents for the second year in a row: a trip to the Show-Me State to battle Missouri awaits on November 20th before the Gators conclude their regular season schedule with the Sunshine Showdown against FSU in the Swamp on November 27th.
The FSU game is interesting because of the abrupt hiatus the series experienced last year. Though COVID-19 wiped out the Seminoles' biennial opportunity to host the Gators in Tallahassee, as of now, there has not been any talk of moving the 2021 game, which- as is the case in every odd year- slated to be played in the Swamp. FSU brass is undoubtedly not particularly thrilled with the prospects of having to play back to back games against their rivals in Gainesville without getting an extra home game against Florida to even things out, and I wouldn't ultimately be stunned if there's talk from Tallahassee throughout the long offseason about moving it, but as of this moment in time, that appears to be the deal. (And truth be told, I do believe it will remain that way.)
So there's your 2021 Florida Gators schedule, in full, as it stands on January 27, 2021:
September 4: FLORIDA ATLANTIC
September 11: @ South Florida
September 18: ALABAMA
September 25: TENNESSEE
October 2: @ Kentucky
October 9: VANDERBILT
October 16: @ Louisiana State
October 23: bye week
October 30: vs. Georgia (Jacksonville)
November 6: @ South Carolina
November 13: SAMFORD
November 20: @ Missouri
November 27: FLORIDA STATE