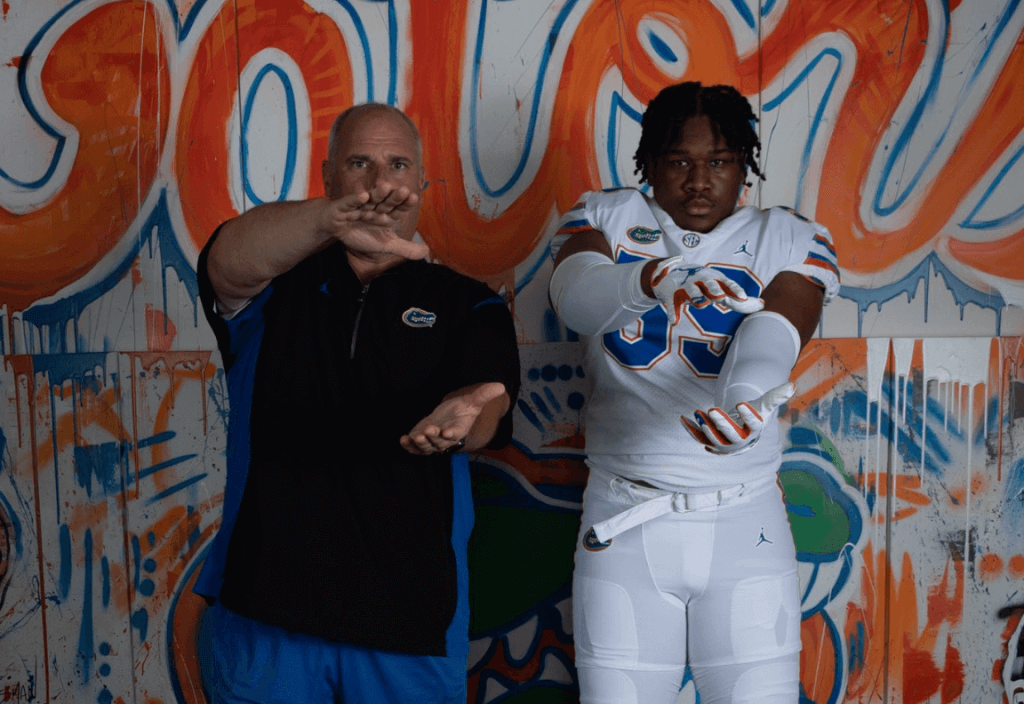 Florida's offensive line play has been suspect at best these past few years, and the Gators' 2022 recruiting class has been somewhat stuck in reverse so far. Both of those things got a nice boost today with the commitment of offensive tackle David Conner (Deerfield Beach, FL/Deerfield Beach).
Conner announced his decision with a quick video graphic on twitter.
A consensus three star recruit from the same high school as former Gator wide receiver Brandon Powell, Conner chose the Gators over Maryland and Arizona. He also had an offer from Syracuse, as well as a plethora of offers from FCS powers such as Jackson State.
Conner didn't exactly have to mull over his decision for too long.
He visited Florida in late July, and knew he had found a home. He made no bones about it when talking to reporters, providing no shortage of quotes about how he loved the atmosphere in Gainesville. On August 7th, he earned that scholarship offer from offensive line coach John Hevesy, and knew where he was going.
Ten days and a commitment graphic later, he was a Gator.
The commitment of David Conner gives Florida its lucky number thirteen in the commit tally for its 2022 class. He also becomes the second member of the 2022 cycle to pull the trigger and join Florida's 2022 recruiting class in as many days, after linebacker EJ Lightsey did so yesterday. That class is now inside the top 25 of both the 247Sports and the Rivals recruiting rankings, checking in at #24 and #23, respectively.