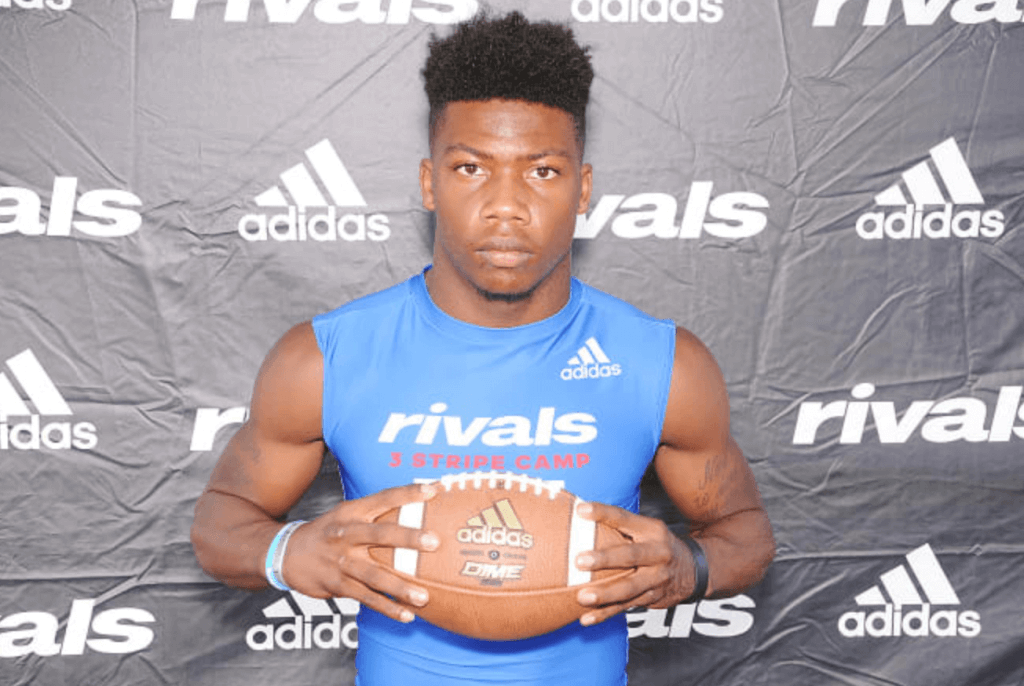 Charles Montgomery will be suiting up in orange and blue on Saturdays.
On an instagram live feed, Montgomery announced that he was choosing Florida over Maryland. A consensus four star prospect out of Seffner, FL/Armwood, Montgomery also had offers from Alabama, Georgia, LSU, Ohio State, Penn State, Virginia Tech and FSU.
A versatile playmaker who plays both running back and wide receiver, Montgomery was slapped with the ATH label early on in his recruitment because scouts didn't know exactly where to categorize him. That means that Montgomery can partially fill two needs at once: the running back position, which loses LaMical Perine, and the wide receiver position, which lost a quartet of playmakers from last season. And that's exactly why Florida wanted him.
You can watch his high school highlight tape here.
As you can see from the tape, Montgomery is one of those explosive athletes who is a true threat to add six points to his team's side of the scoreboard each time he touches the ball. He projects best as a slot receiver to me at this point in time, in a vein similar to that of Kadarius Toney's role in the offense. But he seems to be more polished as a route runner and straight between the tackles ball carrier than Toney, and with better hands and vision to boot. He's got a knack for making incredible circus catches, too, and won't lose too many straight line footraces.
So yes- this is an immediate plug and play piece that Florida's staff has just added. Whether or not he starts on Day One of the 2021 season depends on what happens between now and then, but he'll be very difficult to keep on the sidelines as a freshman. He should have a strong career in Gainesville, in any fashion that Dan Mullen opts to use him.
For Florida fans, it's time to give Greg Knox credit where he deserves it. Knox has taken a lot of heat from Gator fans for missing on top tier running back prospects, but all of a sudden he's landed a pair of high caliber skill position players in one offseason. Knox was also instrumental in poaching former five star running back Lorenzo Lingard out of the Hurricanes' backfield in Coral Gables.
With the addition of Charles Montgomery, Florida's recruiting class now consists of fourteen players plus a pair of JUCO transfers (Deyavie Hammond and Diwun Black), and ranks sixth in the country according to 247 and fifth per Rivals.
But sure. Dan Mullen and his staff can't recruit. Right?