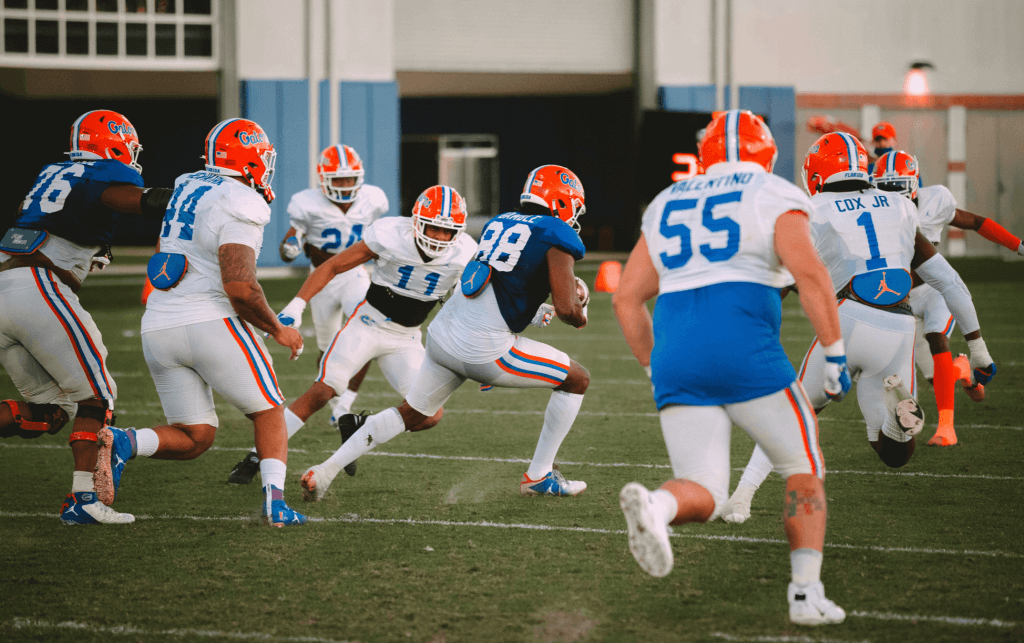 For the third time this week, the Florida Gators football team held a virtual open practice, streaming most of the day's work on Instagram live for all to see.
Here are all the videos I managed to capture from Friday afternoon's practice.
First, a look as the Gator defensive linemen working on their pass rushing techniques with DL coach David Turner.
The Gator quarterbacks are always a popular demand among fans, so the digital media team focused on them a great deal today as always. The first look at them was of them working on some play-action here, with new QB coach Garrick McGee looking on.
Then it was back to the defensive linemen for a look at some disengagement drills.
From the defensive linemen, we move to the offensive linemen, and a look at John Hevesy working on some blocking mechanics with his guys.
Next up was a look at something I think most Gator fans will be overjoyed to see: quarterbacks, including Emory Jones and Anthony Richardson, working on running the option.
Then it was back to the defensive line, watching them pop out of their stances and work on the mechanics of some pass rush moves against some make-believe FSU offensive linemen.
Back to the quarterbacks the live stream (and the audience) went, watching the signal callers throw some routes on air.
Part two of the video I captured with the quarterbacks throwing routes on air. From this vantage point, you can really see the footwork of Emory Jones and Anthony Richardson at work.
More footage of the Gator quarterbacks throwing passes, but this time with defenders engaged in one on one WR vs. DB drills.
Then it was on to some seven on seven skeleton drills. I wasn't able to record the first couple of reps and don't know who was in at QB for them, but Anthony Richardson took the first bunch of snaps that I recorded.
Of course, Emory took his turn next.
Here were a few more seven on seven skeleton reps I captured.
And here were the last few.
That was all for today. Florida will be back at practice next week.