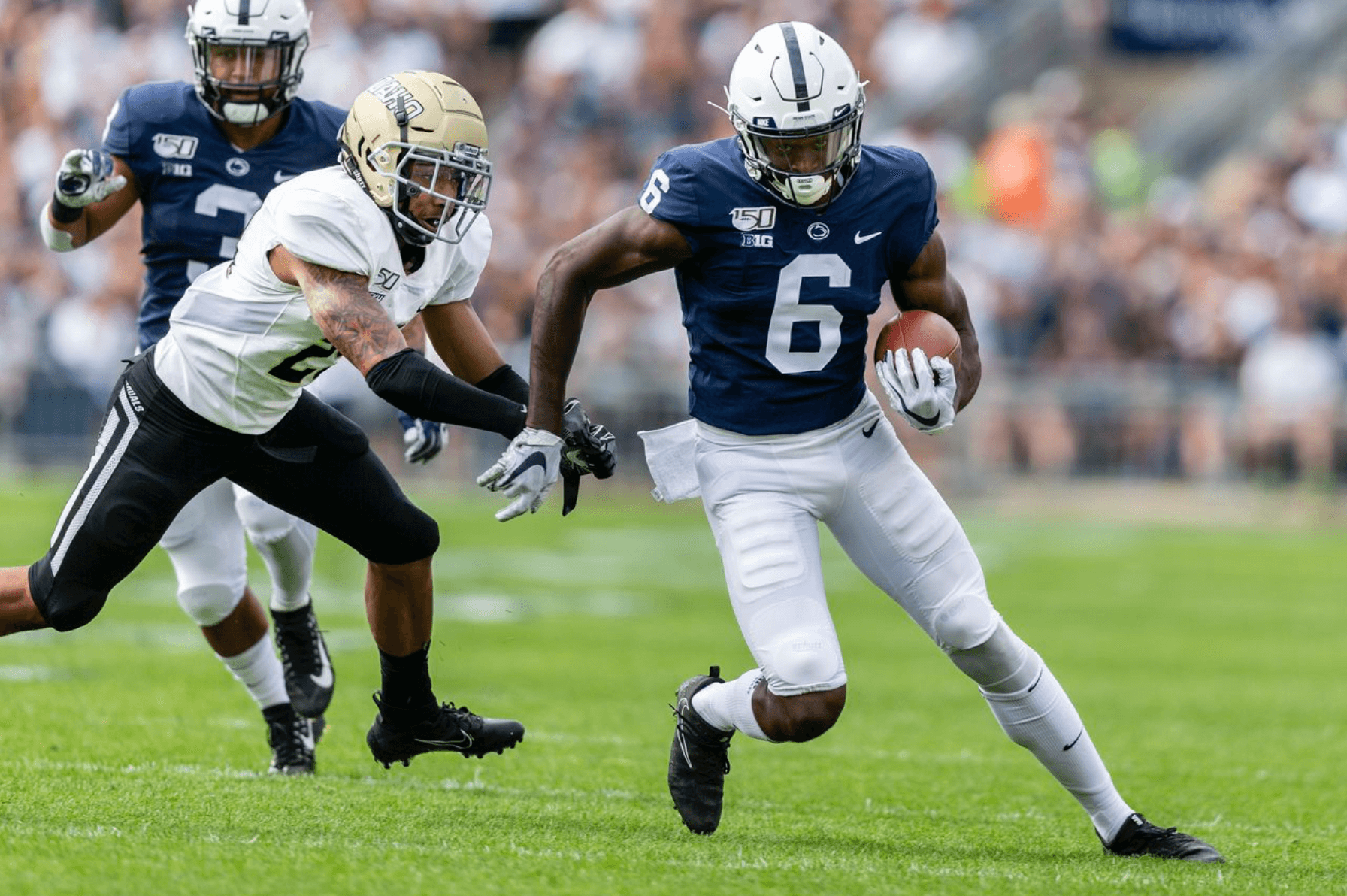 Justin Shorter, welcome- officially- to the Florida Gators.
After a long (and I'm sure anxiety-riddled) wait, the NCAA has approved Shorter's request to be eligible for the 2020 football season. Shorter played his first two years at Penn State before deciding to transfer towards the end of the 2019 season. Due to the NCAA's blanket eligibility waiver across college football for the 2020 season, Shorter could be suiting up for the Gator for up to three years.
No sooner did Shorter choose Florida as his new destination than he appeared pegged for a starting slot on the Florida offense.
The Gators' wide receiver room took a big hit when Van Jefferson, Tyrie Cleveland, Freddie Swain and Josh Hammond all left for the NFL after last season. There was still reason to fear the Gators' wide receiver corps heading into 2020, though: Trevon Grimes, Jacob Copeland and Kadarius Toney all came back, and plus the Gators added Justin Shorter, a former five star wide receiver prospect out of high school. The only question was whether Florida would be able to actually get him eligible for the 2020 season, given the NCAA's pattern of dizzying inconsistency with such rulings. Now that Shorter has been given the green light, Florida's pass catching group goes from pretty good to potentially terrifying.
But regardless of the NCAA's dizzying inconsistency, which often sees them deny immediate eligibility waivers for kids who transfer closer to home so that their ailing grandparents can watch them play while simultaneously granting them to kids who transfer because "they didn't like their roommate" or "their position coach cursed them out one time", it's good to see them get this one right. Penn State isn't going to be playing football this year, which Shorter didn't know at the time, but even though hindsight has made Shorter's case more favorable than it initially was when he first decided to transfer, the objectively decent thing for the NCAA to do was to let him play.
Shorter crossed the Rubicon when he decided to transfer. There was no way back for him, or anybody who was transferring from a Big Ten or Pac-12 school. He may not have known that when he first pulled the trigger, but that was the reality. The circumstances became such that had he not transferred out, he would not have been able to play this season, and that is precisely what the immediate eligibility waiver was for. So even though it's frequently abused and seldom used for its stated purpose, the fact that the NCAA recognized the legitimacy behind his request and acted accordingly is a rare positive sign from an organization that, too often, messes up on what seem to be the easiest judgment calls to possibly make.
So, I'm going to briefly go to the first person here: thank you, NCAA. I appreciate the fact that you granted Justin Shorter his immediate eligibility waiver. I wish you had made this call sooner, but I can nonetheless appreciate that you ultimately made the right call.
One order of business remains for Florida, though: the matter of Jordan Pouncey, the other big time wide receiver transfer the Gators landed this offseason. Florida is expecting an answer regarding the Texas transfer's status for 2020 shortly.