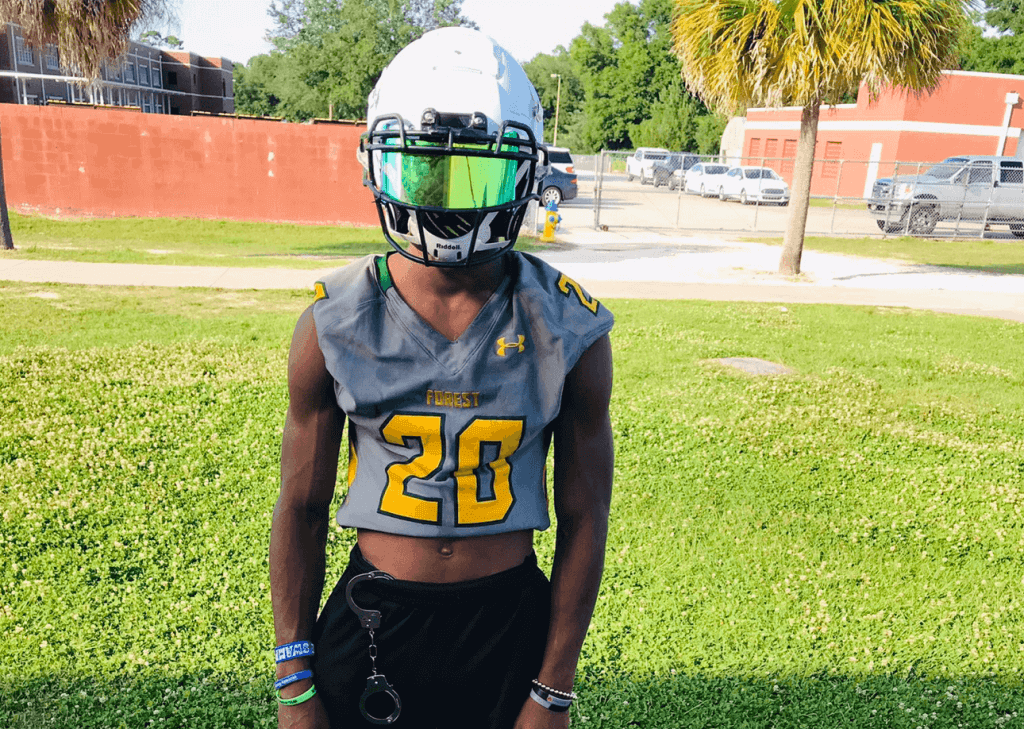 After laying dormant for quite some time, the Gators' 2022 recruiting class is picking up some steam at last. A mere four days after Florida added a pair of commitments from linebacker Shemar James and wide receiver Chandler Smith, athlete Jamarrien Burt has joined them.
Burt, a three star prospect from Ocala's Forest High School, also had offers from Georgia, Penn State, West Virginia, Nebraska, Mississippi State and Indiana. He becomes the fourth Gator commit this week: James and Smith committed over the weekend, and yesterday, kicker Trey Smack (yes, that is his real name) announced his commitment as well. 247Sports credits linebackers coach Christian Robinson with the grab.
Signs have been pointing towards Burt committing to Florida for over a week now. He attended the Gators' camp last Wednesday, came back to Gainesville two days ago for an unofficial visit and decided to pull the trigger today.
Though he plays both sides of the ball in high school, Jamarrien Burt projects best as a defensive back at the next level. Though not the fastest defensive back in the class, he's fast enough and makes tackles all around the field. He's certainly an above average tackler, with a nose for the football in the air and if needed on offense, is a good enough route runner to create some separation and make plays.
You can watch his highlights here.
With the commitment of Burt, Florida's 2022 recruiting class continues to rise up in the scouting services' algorithms. 247Sports ranks the Gators' class as the 22nd best in the country, while Rivals has Dan Mullen's class rated as the 19th best.