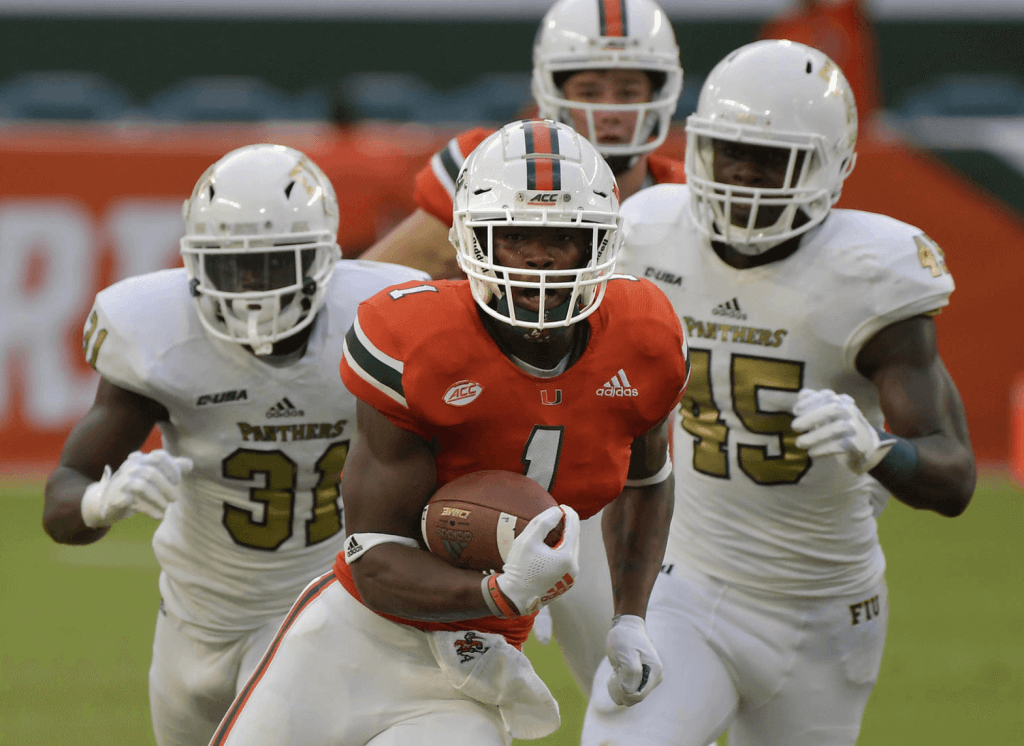 Happy birthday, Lorenzo Lingard.
Florida's newest running back addition has announced on twitter that his waiver to be able to play in 2020 has been granted:
Florida's running back room wasn't bad to begin with. The Gators returned Dameon Pierce, Malik Davis and Iverson Clement from a year ago anyway. But now with the addition of Lingard to their 2020 backfield, Greg Knox's stable of backs has just gone from good to great.
Lingard, a former five star Miami Hurricane signee, announced after last season that he intended to transfer. Florida was after him during his high school days, but neither Jim McElwain nor Dan Mullen could grab him. He has ties to Florida, though, so when he made that announcement indicating his desire to shop for a new school, the Gators were number one on his list. Which is actually a very good lesson: sometimes finishing second on a recruit's list can pay off if choice number one doesn't work out.
And in this case, finishing second for Lingard could have long term benefits for the Gators. As I initially wrote when he first announced his transfer to Florida:
Here's where things get interesting. Lingard has spent two years at Miami. But he only played in three games in 2018, which is one short of the NCAA mandated maximum of four in order to not burn a year of eligibility. Now, that four game rule only works once; you can't play four games for an infinite number of years and keep getting extra years of eligibility. But Lingard also asked to redshirt in 2019, and though he did see the field for four snaps, he did not accumulate a single statistic. That means that one way or another, Lingard will have at least three years of eligibility in Gainesville, and in theory, potentially four years if the NCAA decides that neither his three game 2018 season nor his four snap 2019 season should count as a year of eligibility. It's highly doubtful Lingard will stay four years if he's as good as advertised- but the notion is not altogether impossible, either.
So, welcome to Gator football, Lorenzo Lingard. Here's to a successful, and hopefully lengthy, career in orange and blue.