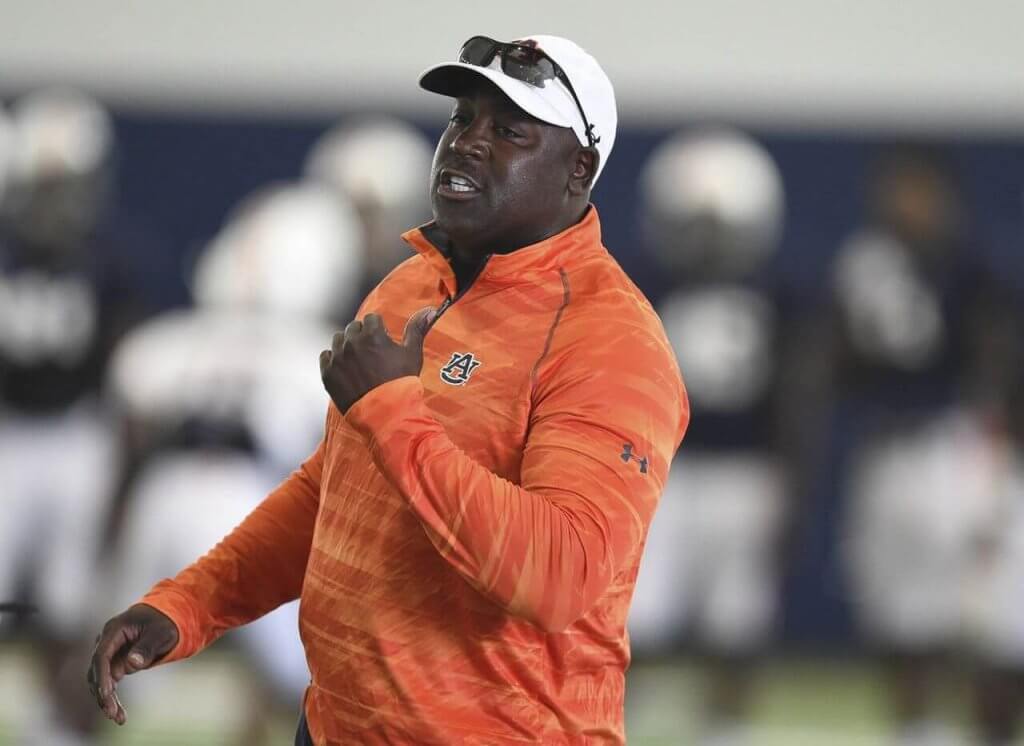 UPDATE: the University of Florida has officially hired Wesley McGriff.
Following the Gators' embarrassing 55-20 loss to Oklahoma in the Cotton Bowl, Dan Mullen chose to part ways with safeties coach Ron English and cornerbacks coach Torrian Gray. That left two vacancies on his staff- one of which is seemingly about to be filled by Auburn secondary coach Wesley McGriff.
According to FootballScoop, Florida is close to hiring McGriff, a man with three decades of coaching experience at over a dozen stops that include the New Orleans Saints, the Miami Hurricanes, two stints with Auburn, two more with Ole Miss and two different roles with the Kentucky Wildcats.
Auburn owned a middle of the pack secondary in 2020, giving up 237.8 yards per game through the air under Wesley McGriff. But that's appreciably better than the Gators' defensive backfield did in 2020. Under Gray and English (and defensive Todd Grantham), Florida surrendered 258.3 passing yards per game, including an SEC Championship Game record 418 to Mac Jones with the season on the line.
In McGriff's first year of his second stint at Auburn, 2019, the Tigers were statistically better, limiting opponents to 208.4 yards per game, good for 41st in the country. But without a spring season and with all-SEC schedule, pretty much every team's defense was worse in 2020 in 2019. The thing that's encouraging to me is that Auburn didn't take a huge drop-off this past season, whereas Florida very clearly did.
Worth noting that the report doesn't list a specific title for McGriff at Florida, who as Auburn's secondary coach, oversaw both corners and safeties. Florida also has one more coaching staff vacancy to fill, which the FootballScoop report says Dan Mullen is considering using to hire long time Gator assistant Charlie Strong. Also being considered are former Rutgers head coach/Texas defensive coordinator Chris Ash and Pitt Panthers safety coach Cory Sanders.