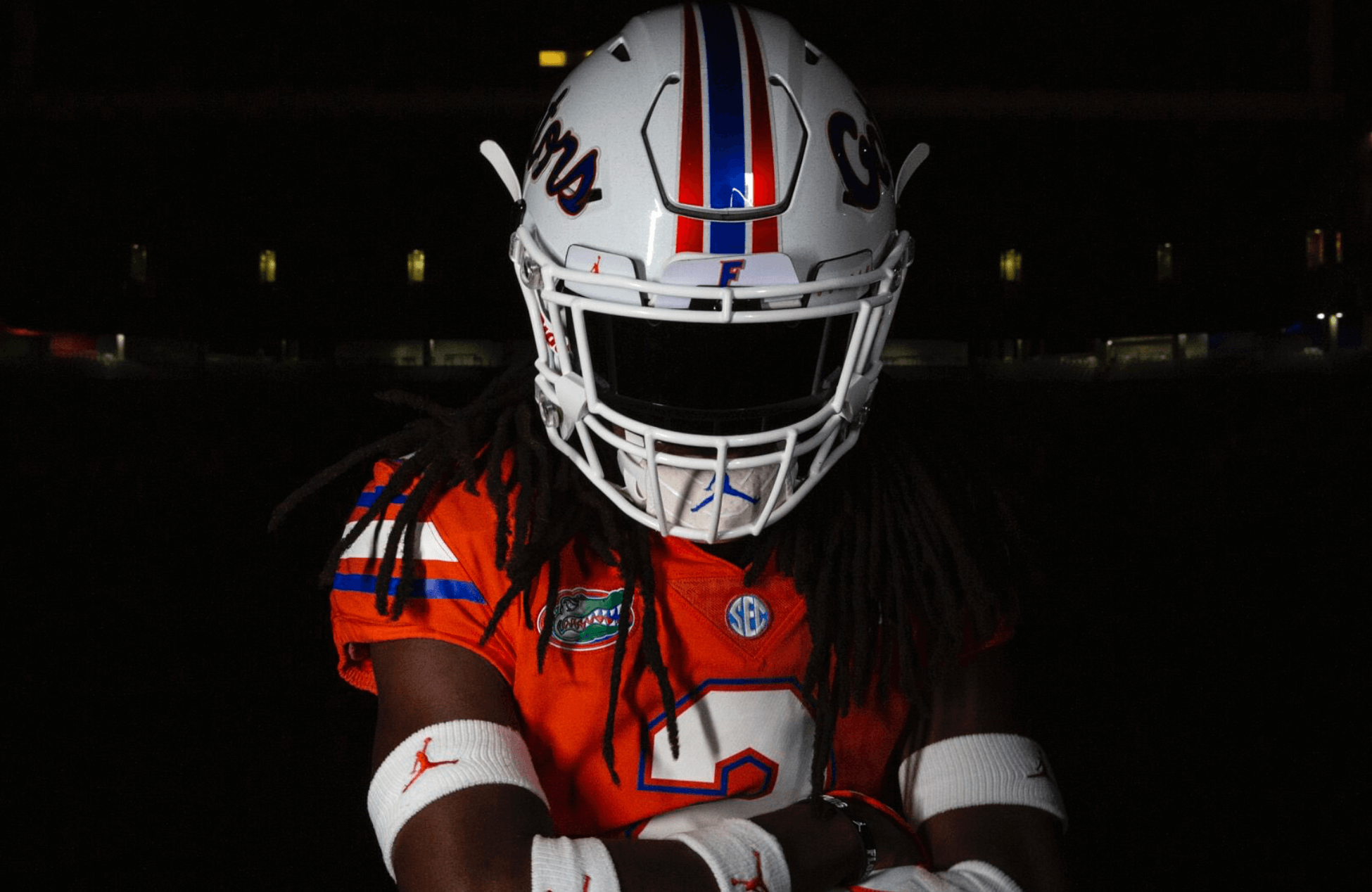 Amidst a pitch-black cloud hanging over the sport of college football, the Gators at least got a single ray of sunshine to poke through and shine down on them.
Barely 20 hours after Miami Palmetto five star cornerback Jason Marshall pulled a quasi-surprise by choosing Florida over his hometown Miami Hurricanes, the Gators went right back to the same treasure trove of talent in Manny Diaz's backyard and stole another one. This time, the catch is consensus high four star safety Corey Collier, who, like Marshall, had a dizzying array of high profile offers. Among them: Georgia, LSU, Miami, Clemson, Baylor, FSU, Notre Dame, Oklahoma, Oregon, Penn State and USC.
Collier initially had Florida, FSU, LSU, Miami, Clemson and Georgia listed as his semifinalists. He then sliced that list in down in three with a finalist table of hats that included Florida, LSU and Miami, from which he chose the Gators today.
In case you're unfamiliar with why he's been so highly sought after, let's watch his highlight tape together here.
The first thing that pops off the screen to me is his frame. He's 6'2 and 170 and appear to be anywhere close to finished growing. He seems to be pretty fast and quick (yes, there's a difference) in his highlight tape and he's got some solid sprint times to back that tape up, including a 4.83 40 yard dash and a 4.43 shuttle, both recorded eighteen months ago. On top of that, he's smart, has great ball skills, promises to be an absolute lockdown center fielder in the secondary, and can creep up into the box and make a tackle in run support if needed to.
Like Marshall, there's no known downside to Collier, but unlike Marshall, there are question marks about just how ready he is for the next level of college football right now. There are questions about whether or not he's able to guard receivers in man coverage. He's definitely got the ability to make tackles in space, but scouts warn that isn't the most consistent at this. Depending on how quickly he either disproves these concerns or learns how to fix them, he may need a year or two before he's ready. Once he is, though, the upside is through the roof.
The addition of Corey Collier continues to lift Florida's spot in the national recruiting ranking. The Gators now sit at #6 in 247's Composite rankings, up three spots from #9 prior to his commitment. Florida also moved up one spot from #3 to #2 in the Rivals rankings.
So yeah, Dan Mullen can't recruit right?