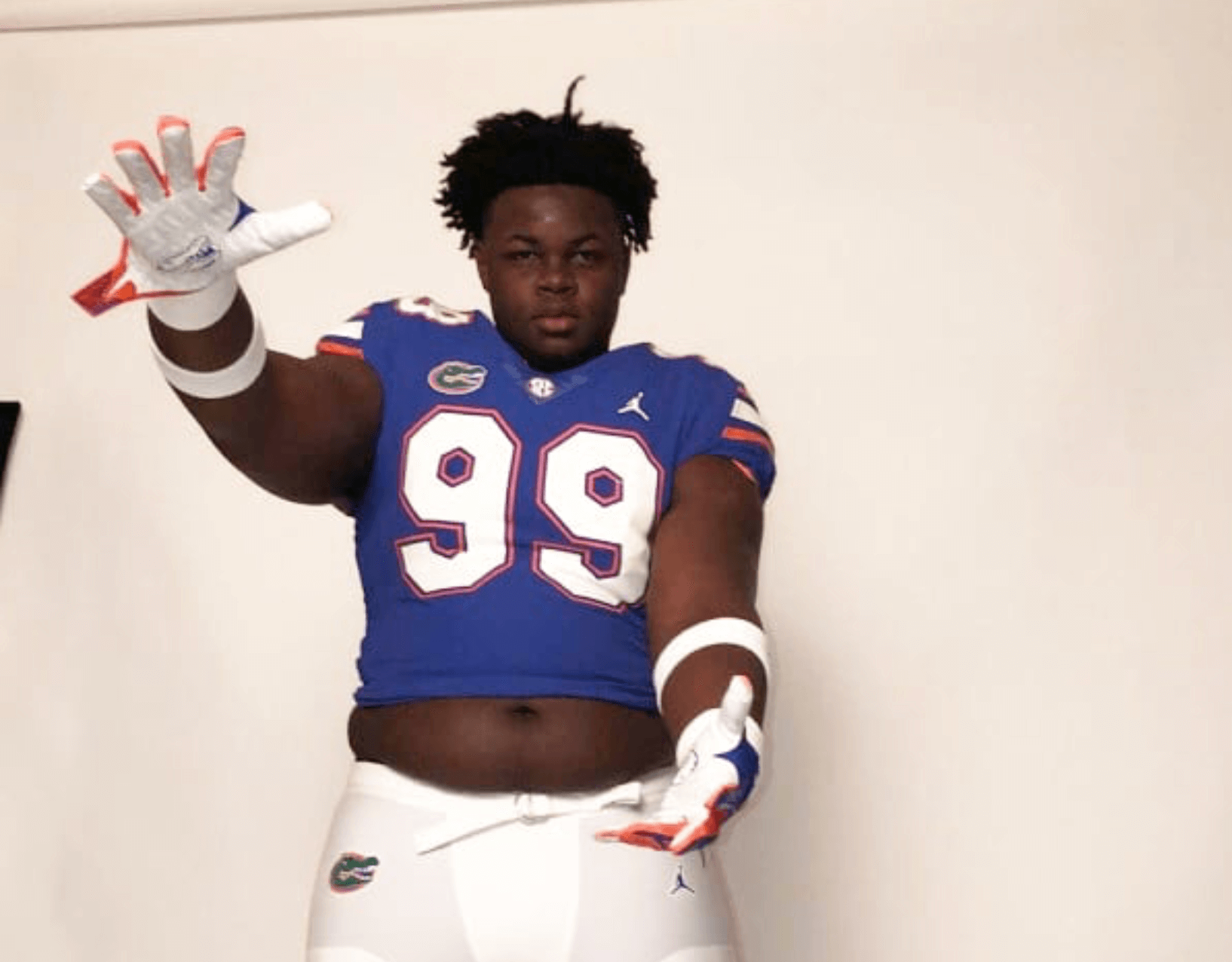 Florida had been suffering through a bit of a lull on the recruiting trail earlier this month, a period that was low lighted by Clinton Burton flipping his commitment from Florida to Boston College. But if the past couple of weeks didn't vault Florida out of that rut, defensive tackle Desmond Watson (Seffner, FL/Armwood) finished that job with his commitment to Florida.
https://twitter.com/DesmondWatson12/status/1288882477289869314?s=20
Watson becomes the fourth Gator commitment in the Class of 2021 since July 18, when safety Donovan McMillon pulled the trigger. Since then, Florida has also taken wide receiver Marcus Burke away from Georgia, and flipped offensive lineman Jake Slaughter away from FSU.
If ever there was a case to completely throw away the star system, Watson is it. Though he's rated a four star on Rivals, 247's composite rankings has him listed as a three star recruit, which becomes extremely difficult to justify when you look at his offer list. Take a gander at this: on top of Florida and Texas A&M (his two finalists), Ohio State, Georgia, Alabama, LSU, Michigan, Tennessee, West Virginia, North Carolina, Miami and FSU all wanted him. That's not a mistake.
And it becomes easy to figure out why he was so highly sought after by so many major Power Five programs when you look at his tape.
As you can see from his high school film, Watson is a big boy. He stands 6'5, 350, a mountain of a man if anybody ever fit that metaphor. But that alone isn't why he's so dominant. He's extremely quick with his feet given his build, and he has a devastating combination of pass rush moves for an interior lineman, equally comfortable bull rushing his opponent as he is "swimming" or "ripping" past them thanks to quick, strong hands. Not only can he generate some pass rush from his interior position, he's similarly stout against the run and can devour anybody he gets a hand on.
He could, objectively speaking, stand to slim down just a tad in order to take his game from "really good" to "great" at the next level. But Florida's strength and conditioning program, headed by Nick Savage, has a history of making that happen, and so this isn't something I tend to worry about. With the right people in charge of his conditioning, Watson has the potential to be a three year starter at the collegiate level, and could even sneak his way onto some award watch lists pending his progression.
So stars be damned. Florida got a stud in Desmond Watson.