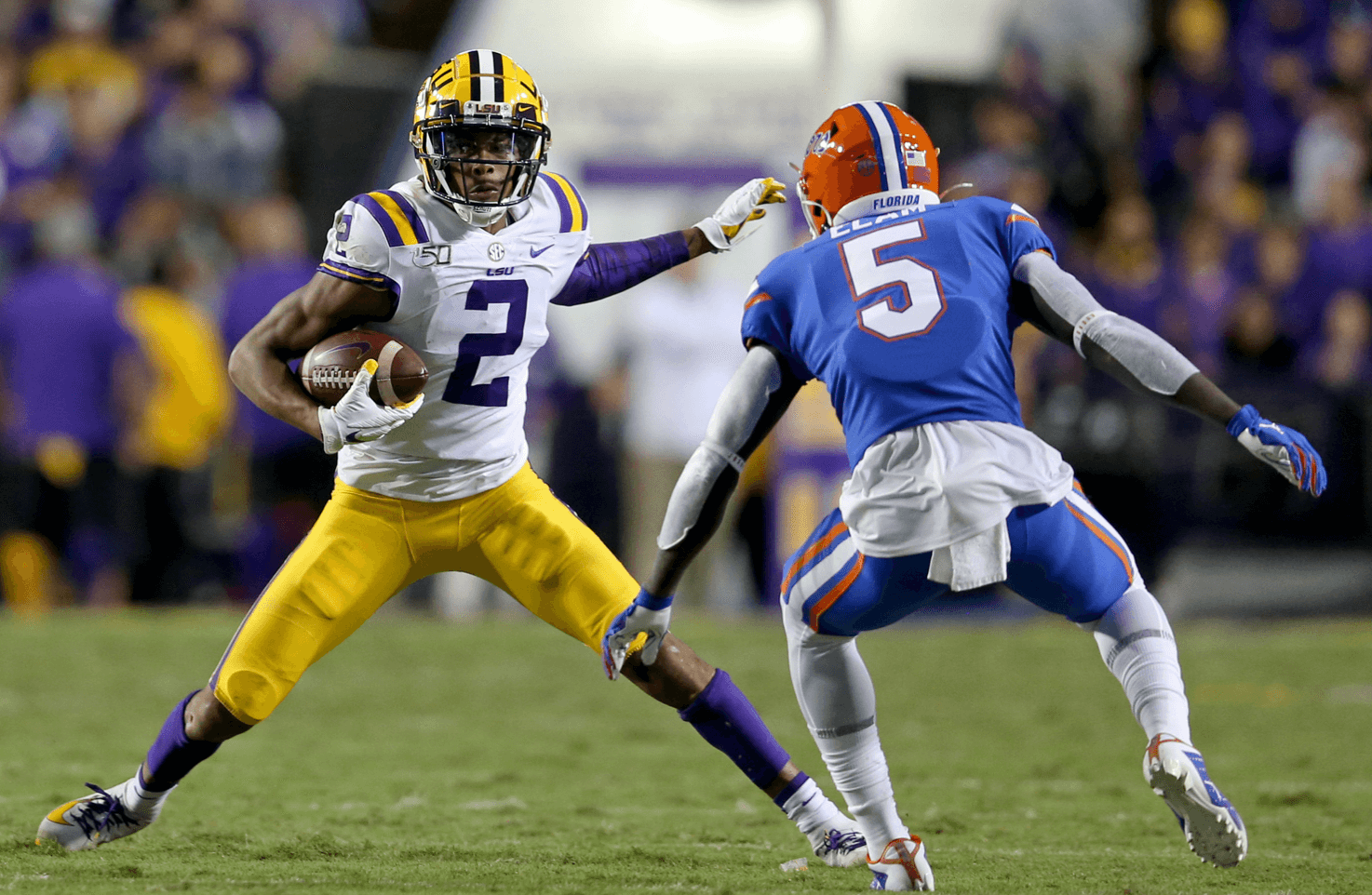 Multiple sources have confirmed that the Florida-LSU game scheduled for this Saturday is going to be postponed. An announcement could come as early as Wednesday afternoon.
The news comes less than 24 hours after an outbreak of COVID-19 within the Gators' football program. The University of Florida announced five confirmed cases of the novel coronavirus within the team, but UF student journalist Payton Titus reported that that number of positive tests was actually nineteen. That report from Titus was individually confirmed by In All Kinds Of Weather, as well as multiple other news outlets including the Associated Press.
When the Southeastern Conference came out with its ten game, conference only schedule for the 2020 season, the league issued a blanket bye date for all fourteen member institutions on December 12th for situations exactly like this one. That date appears to be the leading candidate for the Florida-LSU game to take place as of now.
UPDATE 2:00pm: The SEC has announced that the Florida-LSU game has been "tentatively rescheduled" for December 12th.
NEWS: The LSU at Florida FB game of Oct. 17 is postponed due to positive tests & subsequent quarantine of individuals within the Florida FB program. The action is consistent with SEC COVID-19 management requirements. The game is tentatively rescheduled for Dec. 12.

— Southeastern Conference (@SEC) October 14, 2020
But things could get frighteningly more complicated than that.
Sources have told me that Florida is beginning to worry about what happens to the Gators' next scheduled game, a home contest against Missouri on October 24th. Between the positive tests and contact tracing, nearly 30 Florida players are sidelined for the time being. That brings the number of eligible players dangerously close to the game day minimum requirement of 53. With those who test positive and who are identified as having come into close contact with the virus being forced to quarantine for a few days, Florida has a great deal of work ahead in order to stamp out the virus in time to get ample practice time in before next Saturday.
UPDATE 2:04pm: here's a fun little tidbit from GatorCountry's Nick De La Torre: Florida is actually below that 53 player minimum anyway, thanks to injuries.
#Gators have:
18 scholarship players positive.
3 non-scholarship players positive.

Florida has less than 50 scholarship players available (covid and injury).

— Nick de la Torre (@delatorre) October 14, 2020
There is one bit of good news that is worth mentioning, and it's important enough that I feel obliged to give it the HTML strong tags: every single member of the Gators' football team that tested positive for the virus is either completely asymptomatic or has mild symptoms. By no means does that mean this virus shouldn't be taken seriously- the carriers could still infect others if they do not adhere to the quarantine guidelines, and just because somebody isn't showing symptoms now doesn't mean they won't- but that does bode well for the Gators' October 24th game against Missouri. And more importantly than that, of course, it's always better to hear that people are not miserable than it is to hear that they are miserable.
As is the case with most things in 2020, this story is fluid, rapidly developing and will be updated with new information when it becomes available.