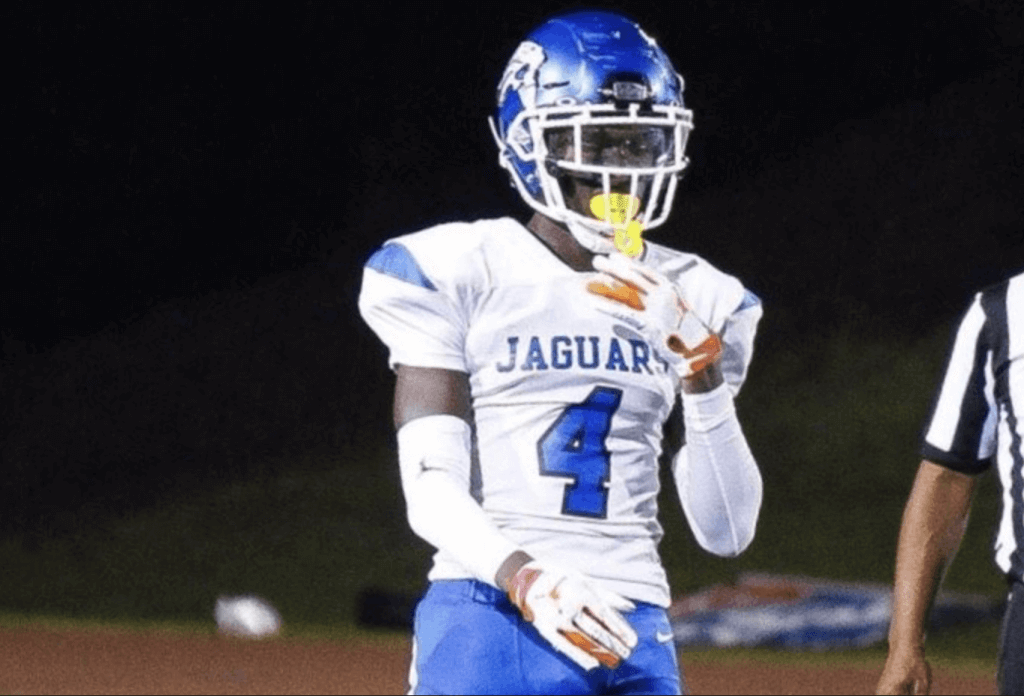 Kamar Wilcoxson is back on the Gators' commitment list- and he says this time, it's for good.
I think at this point, most Gator fans are familiar with who he is, and if you're not, I'll explain why I say that shortly, but first, a quick run through the basics (or a quick memory refresher) to explain why people have been following this soap opera so closely. Wilcoxson is a consensus four star prospect from IMG Academy in Bradenton, an athlete factory initially created by tennis coaching icon Nick Bollettieri that has a history of being less than kind to the University of Florida in terms of giving them its athletes. There's no question that he can play at a high level, as virtually every top Power Five school has offered him a scholarship and all scouts agree that he's among the more physically gifted athletes in the 2021 recruiting class. The question has always been who he'll play for.
Because the re-affirmation of his pledge to the Gators seems to be (or at least we hope) the end of a wild roller coaster of a recruitment process that has included not one but two different commitments and subsequent decommitments from Florida.
It all started on November 3, 2018, when Wilcoxson committed to the Gators as a high school sophomore. Shortly thereafter, he began to draw attention from Tennessee, and late last April, he decommitted from Florida for the first time to "re-consider his options," as he put it. Three months later, in July of 2019, he took a visit to Gainesville, decided he wanted to re-join the Gators' class and committed to Dan Mullen's program once again.
But then the wheels really started to come off of that roller coaster. Wilcoxson took two more visits to Florida this past winter, on each of the school's two Junior Days, which seemingly solidified the prospect that his commitment was going to stick this time. However, not even three weeks after visiting for Florida's second Junior Day in March, Wilcoxson re-decommitted, and smoke began building that he was headed for Ohio State.
A month later, and a new plot twist arose: Wilcoxson was headed for Tennessee, as he announced his third commitment to a college football program this past April. That seemed like a logical end point to the wild ride he'd put fans of recruiting through for a variety of different reasons, not the least of which was his subsequent efforts to help recruit on behalf of Jeremy Pruitt and the Vols and his relationship with the rest of his recruiting class. So at that point, many Florida fans who hadn't given up on him yet finally did so.
That brings us to today, and his fourth different commitment and his third to Florida. He says it's "for good" this time, and I want to believe him. You'll have to pardon me if I'm skeptical of that given his history, but I'm willing to root against that history from rearing its ugly head and reliving itself before our very eyes.
So, welcome back once again, Kamar Wilcoxson. Here's hoping the third time's the charm.