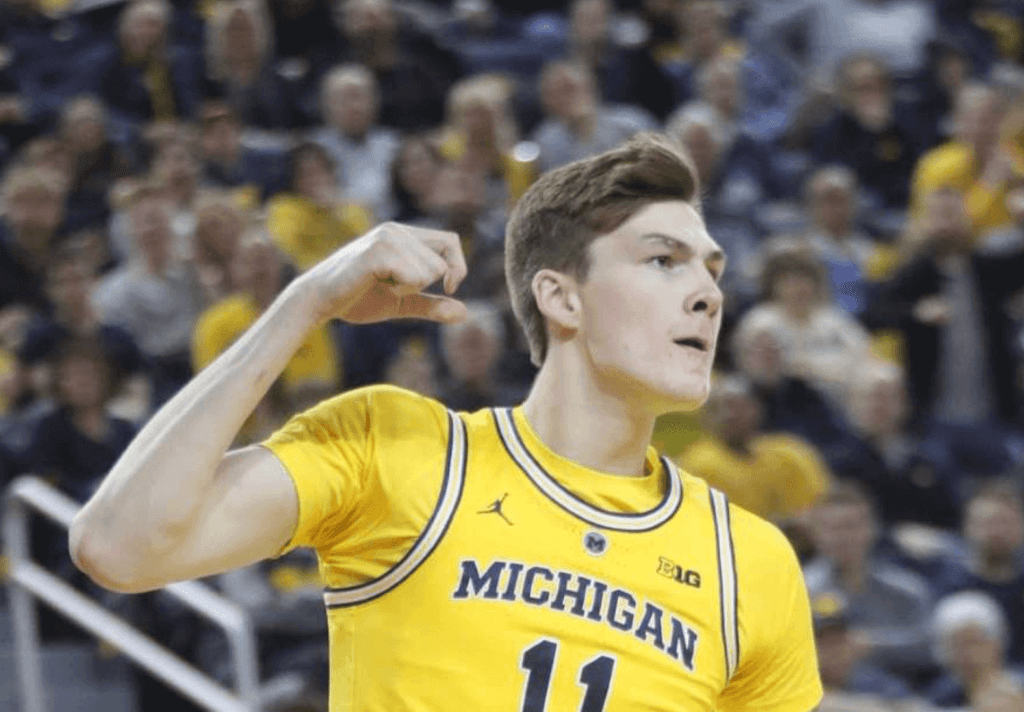 Colin Castleton is coming home, and Florida is adding some more frontcourt depth for the future- potentially even next season.
Castleton, who spent the last two seasons at Michigan, will be transferring closer to home and joining Mike White's Gator basketball squad. The 6'11 forward out of Daytona Beach was a four star prospect coming out of high school and signed with John Beilein's Wolverines. But he seldom saw the floor in his first two seasons of eligibility, so he decided to transfer.
Pending the proposed NCAA free one-time transfer rule, he could become eligible immediately. Otherwise, he would likely have to sit and wait a year.
The potential is there. White and his staff have yet to be able to develop a dependable post man since his second year, but Castleton is already proven in the art of ending possessions with points. He displayed the ability to finish around the rim and he went 24-29 from the free throw line last season. He only played eight minutes a game last year and less than half that as a freshman, so tape on him is scarce. But GatorCountry's Eric Fawcett found some, and put together a little highlight reel on Florida's newest addition.
At least in terms of numbers, Florida is set for the foreseeable future. And whether he's eligible next season or the year after, Florida has yet another promising piece to work with on the hardwood in Colin Castleton.