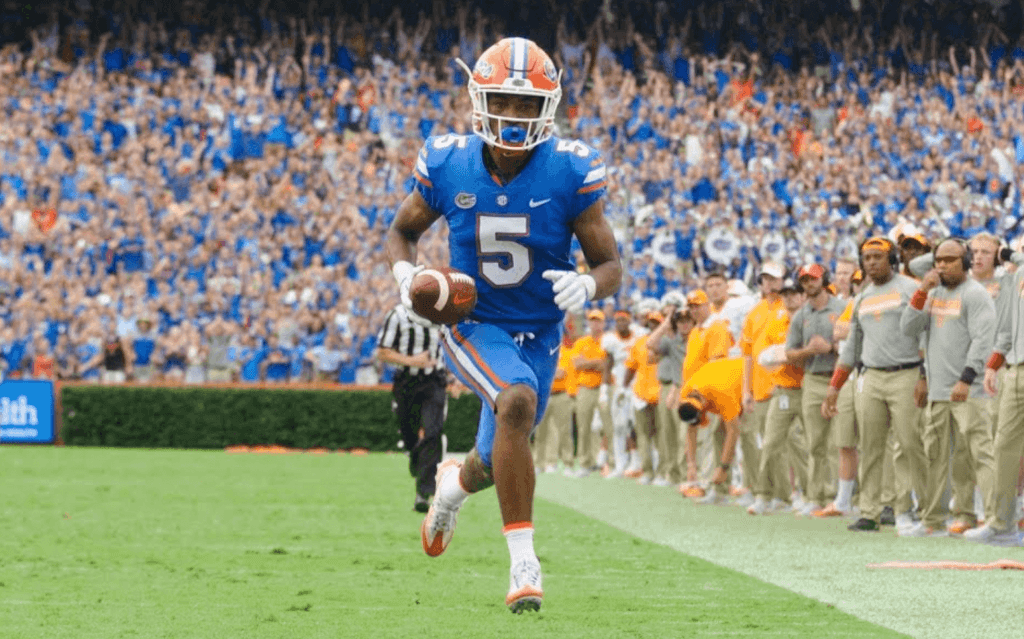 The 2020 NFL Draft has just concluded, and once again, the Florida Gators were very well represented.
Below is a list of all the selections from Florida. Click on the player names for further analysis on what they bring to their new teams.
In addition, Florida had one former player selected: cornerback Chris Williamson, who signed with Florida out of high school but transferred to Minnesota after the 2016 season.
Former Florida Gators in the 2020 NFL Draft
Player
Round
Pick
Team
CB Chris Williamson
7
247

New York Giants
With Perine's selection, Florida extended its streak of placing five or more players in the NFL Draft to six straight years. Florida had eight selections in the 2015 Draft, seven in the 2016 Draft, eight more in 2017, five apiece in each of the past two drafts and then seven more this weekend.
Florida has now produced 356 all time NFL Draft selections, and 80 since the 2007 Draft. Additionally, Henderson became the Gators' 53rd all time first round selection when Jacksonville took him on Thursday night, and the eighteenth since 2007.
For those of you who don't have a favorite NFL team and are looking to pick one for the upcoming season, the Jaguars and Jets have been particularly friendly to the Gators recently. Jacksonville has selected a Gator in each of the last three seasons, and Gang Green has picked four Gators over the last four drafts (although one of them, DE Jachai Polite, flamed out with them and is now playing in Seattle).
Lastly, just because the 2020 NFL Draft is over doesn't mean former Gators are done finding new homes. Several more Gators will soon be signing contracts as undrafted free agents, and this page will be updated with a list of UDFAs when they are announced, so be sure to check back here in the coming hours and days for that.
UPDATE: three Gators have already signed as undrafted free agents.