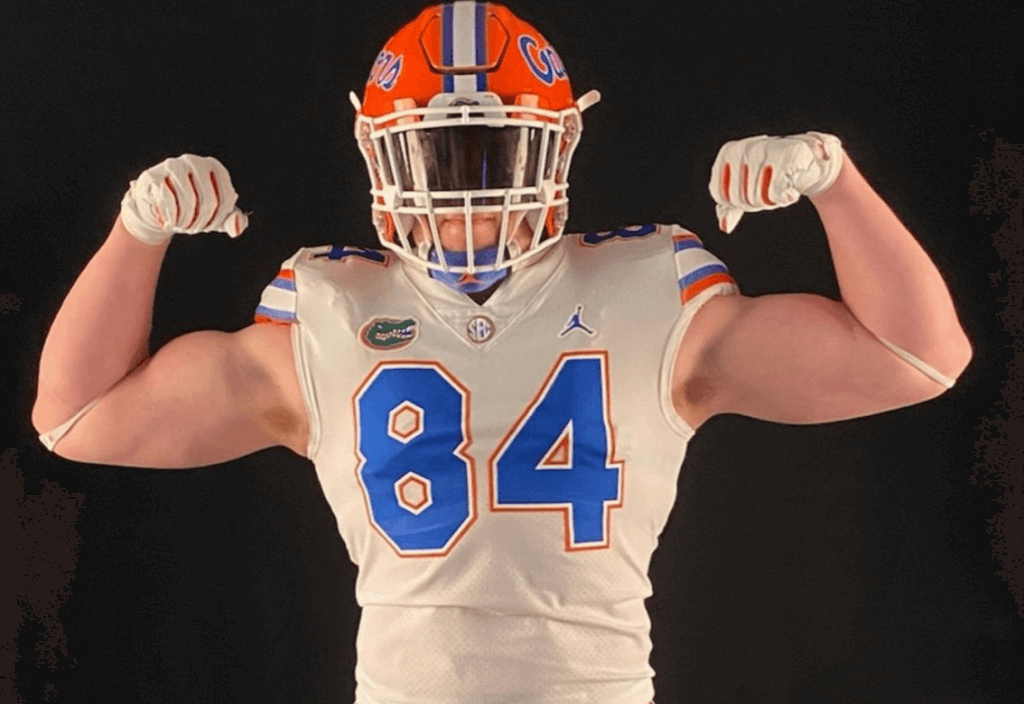 Tim Brewster has landed another one for the Florida Gators, raiding the Show Me State for a Mac Markway, tight end that schools across the country wanted.
Markway, a consensus four star target from St. Louis, chose Florida over Ohio State and Notre Dame, the two other schools thought to be in hot pursuit. He also had offers from Alabama, FSU, Auburn, Miami, Michigan, USC, Texas, Texas A&M, LSU, Nebraska, Oregon, and over a dozen others.
If that seems like a suspiciously gaudy offer list for a high school junior-to-be, his highlight tape will more than back it up.
The first two plays on that Hudl tape show him to be a punishing blocker. Standing 6'4 and 250 lbs. is one thing, but to be able to maximize that build as a blocker is quite another- and Mac Markway is more than able to do so. Throughout the short, three minute highlight tape of his shortened 2020 season, Markway is repeatedly seen stonewalling, if not completely destroying, opposing defenders.
Then there are his pass catching skills. Markway displays great ball tracking skills and an ability to go up and high point the ball in traffic, even against some bigger defenders. You won't see any drops on a receiver or tight end's hudl tape, but Markway seems to have incredibly strong, soft hands and a solid catch radius.
Like many tight ends who have previously come through the Gator football program, Markway appears to be a natural mismatch. He's way too big to put a cornerback on him when he goes out for passes, and he's way too fast to put a linebacker on him. So even though Nick Elksinis figures to have a prominent role within the Florida offense by 2023, Mac Markway's natural athleticism is going to make him very difficult to keep on the sidelines for too long.
So after visiting campus last month, Markway becomes the first commit of the Gators' 2023 recruiting class. As such, that class does not yet merit a ranking.
But if Dan Mullen and his staff keep landing recruits like Markway, that will change very, very quickly.