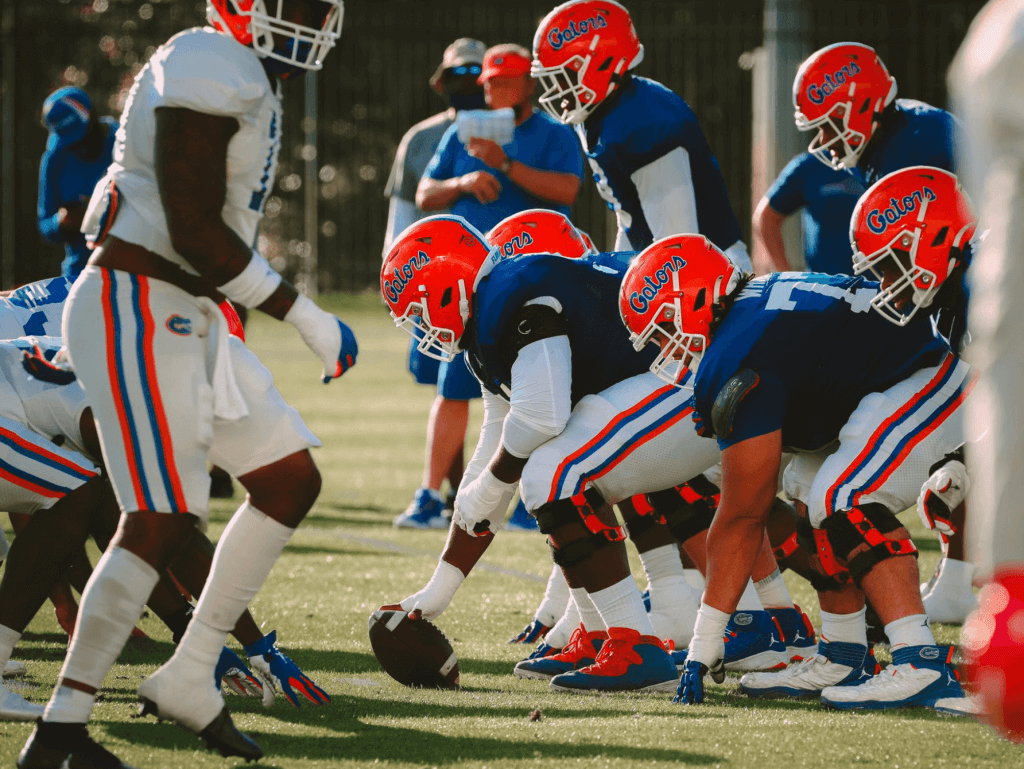 For the final time this spring (really winter), the Gator football team live streamed most of its practice on its Instagram handles. Here were the parts of practice that they streamed.
First, a look at some of the warmup drills.
Next: the Florida quarterbacks working on their timing with handoffs and play-fakes.
From the guys throwing the passes, to the guys catching them. Here are some looks at the Florida receivers working on disengaging from defenders and going for the ball.
Next up, a look at the Florida linebackers. Here, they're working with LB coach Christian Robinson on following the eyes of the quarterback and then breaking for the ball once it's in the air.
Back to the quarterbacks, and an up close look at Dan Mullen coaching up his QB's.
Same pass routes-on-air drill.
One last look at the QB's throwing routes on air, with a nice look at the chemistry between Emory Jones and Anthony Richardson at the start.
Onto full team drills.
Next batch of reps.
It's not easy to be able to see too much of the intricacies of players' techniques at various positions, but one thing that's plain and obvious for everyone to see: this next round of reps features an absolute bullseye from Emory Jones.
Onto some more specific position drills: the offensive line and defensive line square off.
The battle at the point of attack continues!
And the last few reps I managed to capture from the Gators' 2021 spring practice…
Hope y'all enjoyed following along all spring as I've been sharing as much of the footage from Florida's spring football practices as I was able to grab.