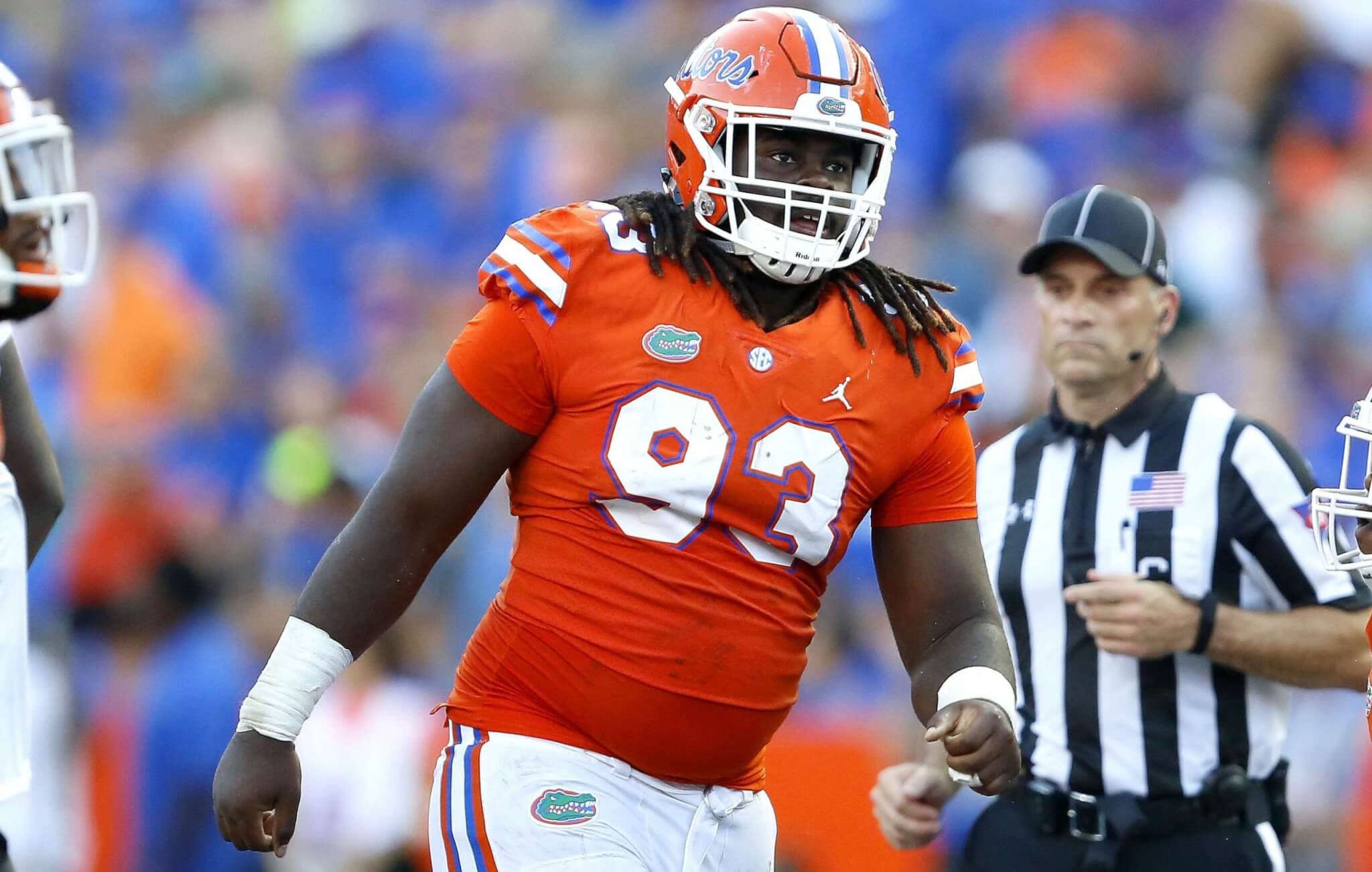 The football career of Gators defensive tackle Elijah Conliffe appears to be over.
Conliffe has received a medical exemption that will sideline him for the 2020 season (and potentially permanently), presumably for a foot injury he suffered last August. That injury cost him his 2019 season. The medical exemption means that he's able to remain in school on scholarship, but does not count against Florida's 85 man roster limit.
Conliffe arrived in 2017 as a four star recruit from Virginia with high expectations, but never lived up to them. He played sparingly as a freshman, registering just two tackles in eight games. He grew into a slightly larger role as a sophomore, recording thirteen tackles and falling on a fumble in eleven games of action.
He was expected to compete with fellow seniors Kyree Campbell, TJ Slaton and Marlon Dunlap for a starting role, or at least significantly more playing time as a senior with heavy departures on the defensive line.
With Elijah Conliffe no longer in the picture, Florida still has some depth to go to at the DT position, thanks to the recruiting success of DL coach David Turner. But other than the aforementioned rising seniors, it's going to be all youngsters competing for playing time. Freshman Gervon Dexter figures to be the first of them to get a shot on the field, but fellow signees Jalen Lee and Lamar Goods will fight for reps, too.