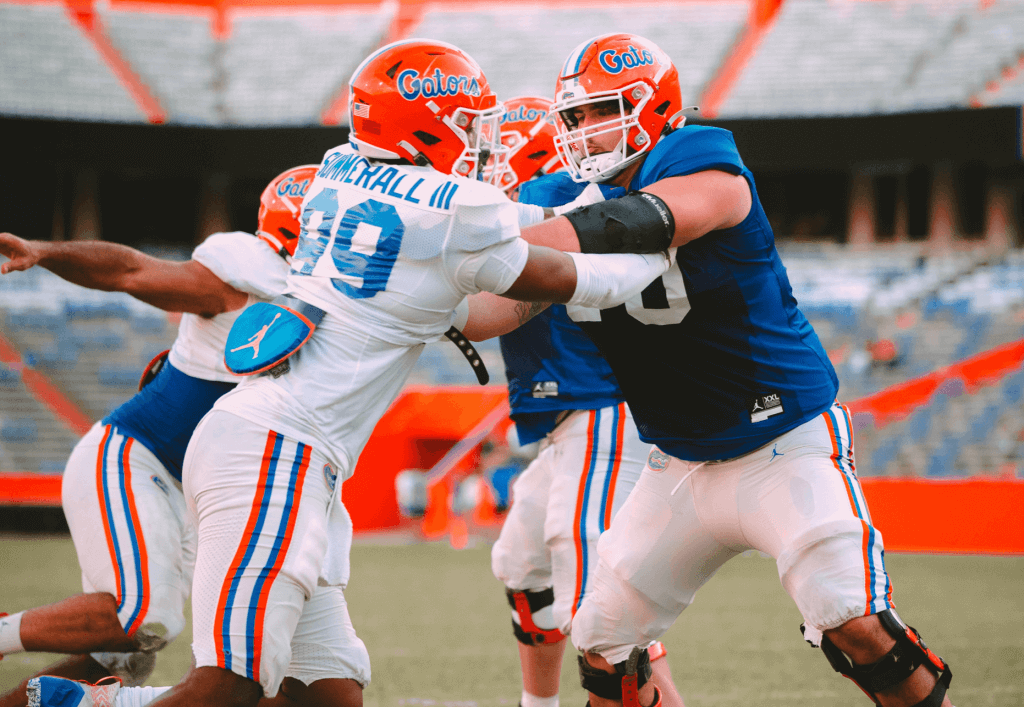 Tuesday kicked off the first day of the final week of spring practice, and the Gators' digital media team was gracious enough to stream (most of) it on their Instagram live feeds. Here's what it looked like.
To start, some warmup drills:
A few more warmup drills:
Then it was on to some route work, which turned out to be the theme of the practice.
A few minutes into the route running drills, former Florida wide receiver Louis Murphy stopped by to check out practice and answer some questions from fans.
UF apparently had some connectivity issues, which would explain the low video quality throughout the parts of practice that they did manage to broadcast, so that's all the videos I managed to grab today. Hopefully, they'll figure something out before the next virtual open practice.