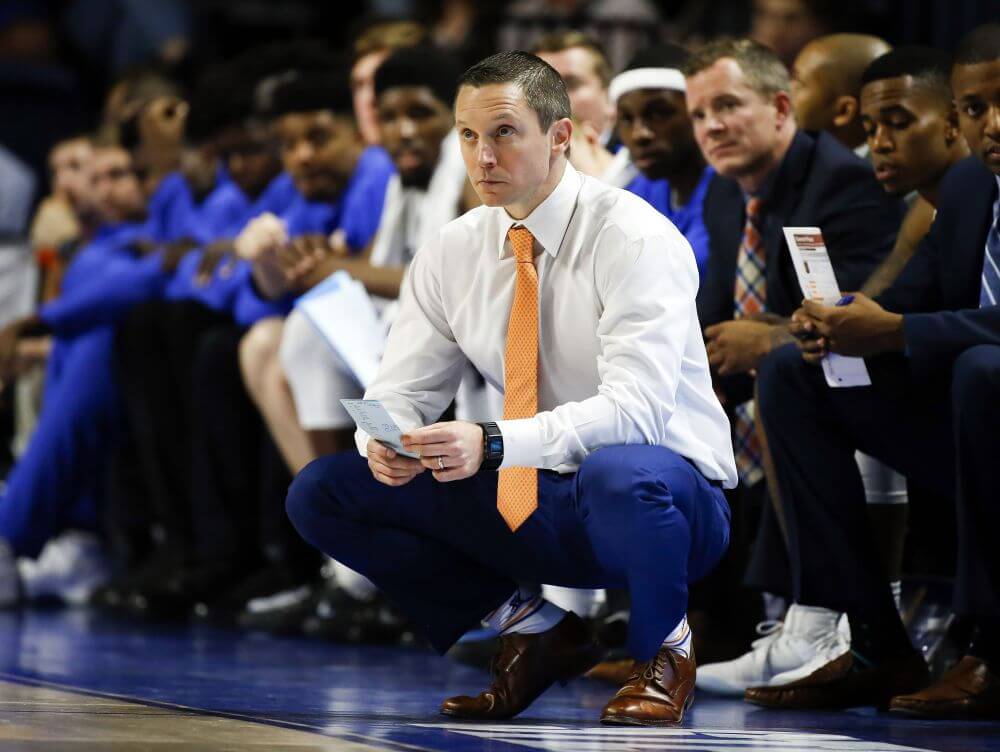 Thanks to 17 turnovers and a 36% shooting night, Florida lost its fourth straight game to archrival FSU by a score of 83-66.
That's the generic way to put it. The reality is that Florida played as badly as it possibly could have from the opening tip to the final whistle, and that last night left questions about how good this team really is.
The Seminoles controlled this one from the opening tip, jumping out to a 10-1 lead and holding onto that lead for all but :57 of game action. FSU controlled this game because of a 25 point outing by Terrance Mann, but more because Florida went ice cold from the field early and stayed that way over the course of the entire game.
And given that this is the exact same reason that Florida gave away its trip to the Final Four last year, the alarm bells are ringing.
With that embarrassing loss last night, the Gators proved a suspicion I've held about them since the season started: should the outside shots not fall, Florida has absolutely zero secondary method of scoring points. They don't have a reliable inside presence. They can't hit free throws. They can't score in transition. They can't score on drives, on pull-up midrange jumpers, pick and rolls, etc. They haven't really needed to score via other methods yet because their shots have mostly been falling, but now we see what happens when they don't: this team is in big, big trouble.
And Mike White knows it. White labeled his team as "the epitome of soft," last night, the first time I've ever heard him be so critical of his team in the two plus years he's been in Gainesville. But maybe that's because there's never been such a compelling reason to give them that label; the young Seminoles owned the boards last night by a 51-34 margin.
By no means am I happy that Florida got crushed by its archrival at home. What's much more frustrating is that not being able to find other ways to score points when outside shots aren't falling is becoming a pattern- and given that this pattern cost the Gators its season last year, the concern that it could again ultimately be its undoing is growing. This game could be pardoned as one bad game if it were indeed the one bad game this team has played this year. But it's a pattern and not just one bad game because the Gators' resume already includes an ugly start-to-finish performance against New Hampshire and a loss to Duke in a game in which they led 71-54 with 9:52 to go. Getting John Egbunu back in January should help some, but that's still just one person. What if he gets in foul trouble, as he often does?
Florida can grow from this, learn from this and develop into a great team by season's end. The Gators can use this embarrassment as the sort of teaching point many teams use to fuel them forward after early losses. I'd even wager that they will given the job Mike White has done so far in wringing the most production out of his team that they can. But as it stands right now, this is a streaky basketball team that masquerades as a good one when it shoots the ball well and shows its true colors as a weak one when it doesn't.
Hopefully, that changes. And I do believe it will. But until it does, we're in for a rocky ride.