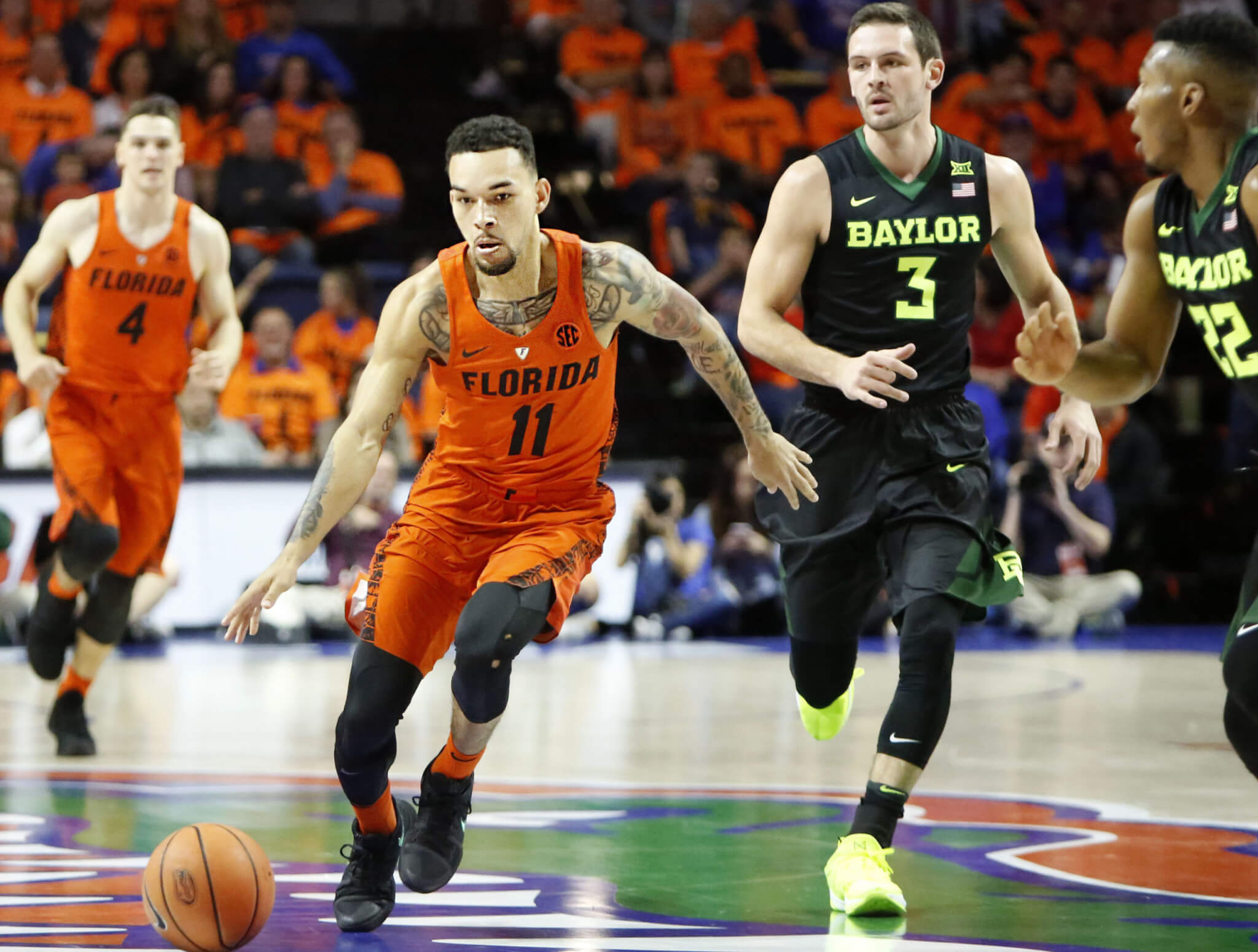 The 2019-20 Gator basketball schedule is almost set.
Per CBS's John Rothstein, the Gators will host Baylor for the second time in three years in the Big 12/SEC Challenge.
Sources: Matchups for next season's SEC/Big 12 Challenge are set.

Kentucky at Texas Tech
Tennessee at Kansas
Baylor at Florida
Mississippi St at Oklahoma
Missouri at West Virginia
Oklahoma St at Texas A&M
LSU at Texas
Iowa St at Auburn
Kansas St at Alabama
TCU at Arkansas

— Jon Rothstein (@JonRothstein) July 23, 2019
Florida hammered Baylor 81-60 in the event two years ago in the O'Dome, and with the rematch set up for January 25th in Gainesville, there's just one more team still to be announced- the Gators' Orange Bowl Classic opponent on December 21st in Sunrise.
Though this year's non conference schedule is perhaps not quite as challenging as those of some previous years, the game against Baylor adds a solid Big 12 opponent to the Gators' out of conference slate. The Bears finished fourth in the conference and narrowly missed the NCAA Tournament last year, and should again be solid this year. With this game being added onto the yearly rivalry game with FSU, de facto road trips to Providence and Connecticut and the Charleston Classic Tournament, Florida certainly won't hurt itself with its strength of schedule.