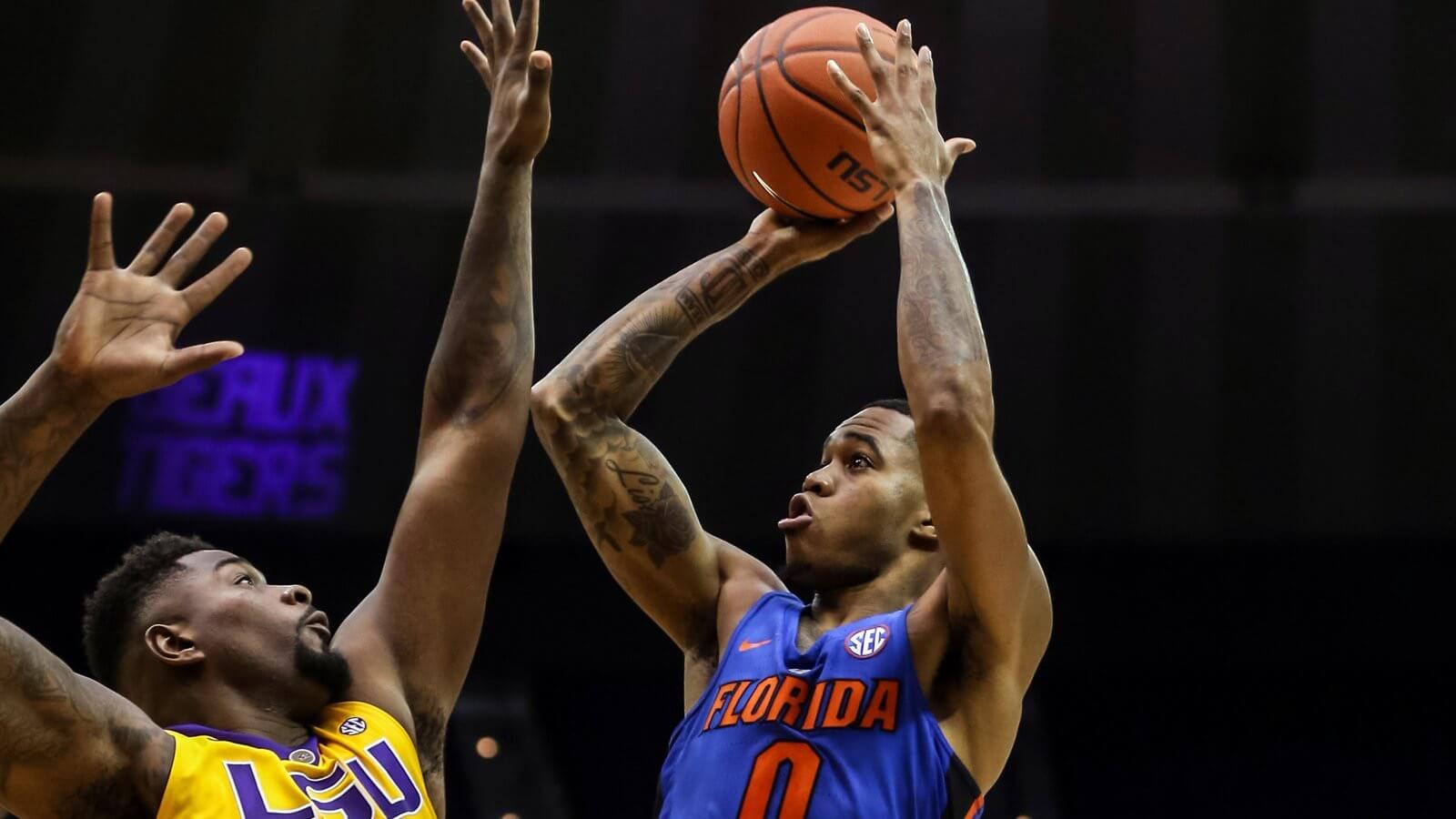 Florida's basketball team may be bipolar, but it sure does make the up swings enjoyable.
The Gators used a school record 19 made threes to embarrass LSU, 106-71 in Baton Rouge. The record setting win snaps a two game losing streak, and curiously enough, comes just one week after failing to make a single three for the first time in a quarter of a century.
The best part was that the production was spread out around the team. Most notably, Eric Hester announced himself to the college basketball world by draining all five threes he attempted. Devin Robinson matched that with five threes of his own, and Chris Chiozza, Justin Leon and Kevaughn Allen each chipped in three more. The Gators also got 23 points from big men Kevarrius Hayes and John Egbunu- but with an outside shooting night like that, who cared?
LSU managed to hang in early. Florida was having some trouble rebounding, the offense looked stagnant, and after five minutes, Florida led 11-10.
Then the barrage started.
With 15:22 left in the first half, Kasey Hill banked in a layup that kick started a 24-6 run. The carnage featured five threes and two rim shaking two dunks, and by the time the toothless Tigers finally staggered off the court for the ensuing media timeout, they'd surrendered more threes than Florida's last two opponents combined in the span of four minutes.
Jalyn Patterson finally stopped the bleeding with a three, but all that did was cut the Gator lead to 35-21. From there, the Gators' lead gradually ballooned up to 25 at halftime, and up to 39 in the closing minutes. Only when both coaches put in the backups did LSU close the gap, but when you're losing by 39 with four minutes to go, it's kind of hard… well, you know where this is going.
The question now becomes whether Florida can play like this on a consistent basis. With the way they played the last few games (even in wins) it's fair to wonder if this was a turning point or just an anomaly. LSU has a penchant for giving up lots of points, and so I can't logically conclude that things have turned around based on one game.
What I can say is that this is a good start, and hopefully this is the point from which the Gators really begin to grow and develop.