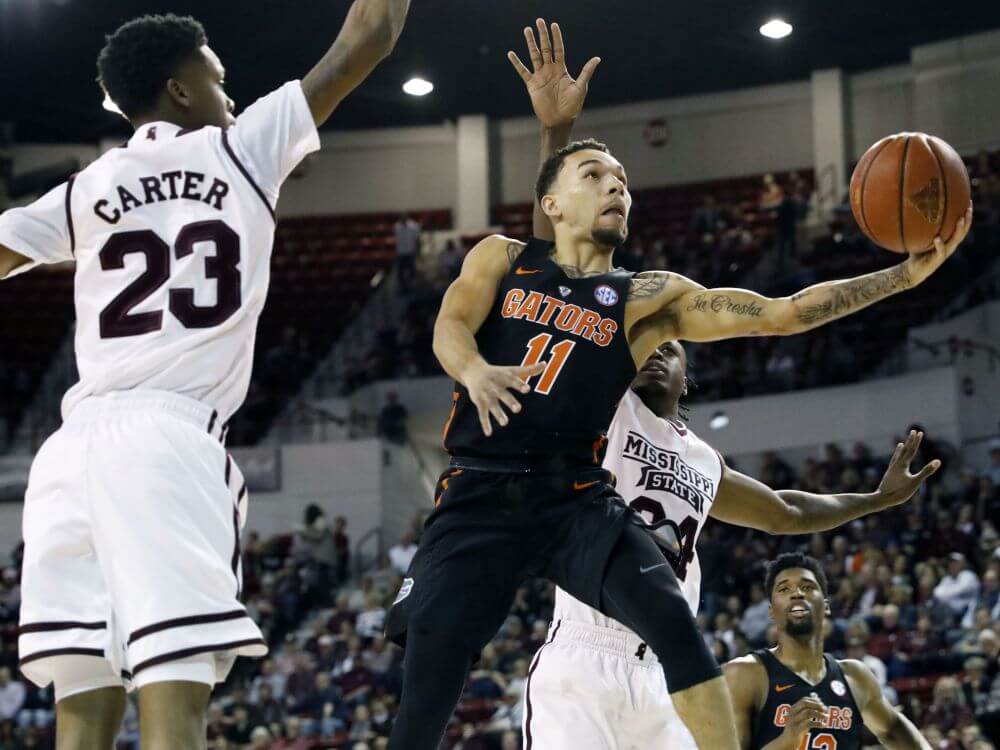 The Gators sure were sick. In fact, they were downright nasty.
Especially on defense.
Florida got 23 points from Egor Koulechov, held Mississippi State to 40% shooting for the night and the Gators hammered the Bulldogs in Gainesville 71-54. It's the sixth straight win for Florida after losing four out of five early in the season, and the Gators' eighth straight win over MSU.
Throughout the week, several Gator players appeared to be coming down with strep throat. It was serious enough for Mike White to label Chris Chiozza as "questionable" and for the Gators to eschew pregame high fives and only touch elbows and wrists together.
But it didn't show on the court. The Gators loaded the paint on defense and dared Mississippi State- one of the worst three point shooting teams in the nation- to try to make shots from the outside. They couldn't, and Florida gladly took advantage of the Bulldogs' second worst offensive showing of the year.
The Gators actually trailed early in this one, believe it or not. Florida went cold to start the game, and MSU built a 7-2 lead four minutes into the game. But the Gators responded with a 25-10 run over the next nine minutes fueled by Koulechov, who scored Florida's first thirteen points. Though MSU would cut the lead down to 38-35 early in the second half, Florida immediately replied with a fatal 25-7 run that featured a dagger three from Chris Chiozza and twelve consecutive defensive stops without allowing a single bucket.
Now Florida sits at 4-0 in the SEC with a chance to go to 5-0 this Saturday against the other team from the Magnolia State, something that surely nobody reading this thought was remotely possible as FSU was busy grinding this team to a pulp or Loyola Chicago humiliated them two nights later. Those games are in the rearview mirror, though, and this team is rapidly putting distance between itself and those awful evenings.
And given the bright things that appear on the horizon, why shouldn't they?