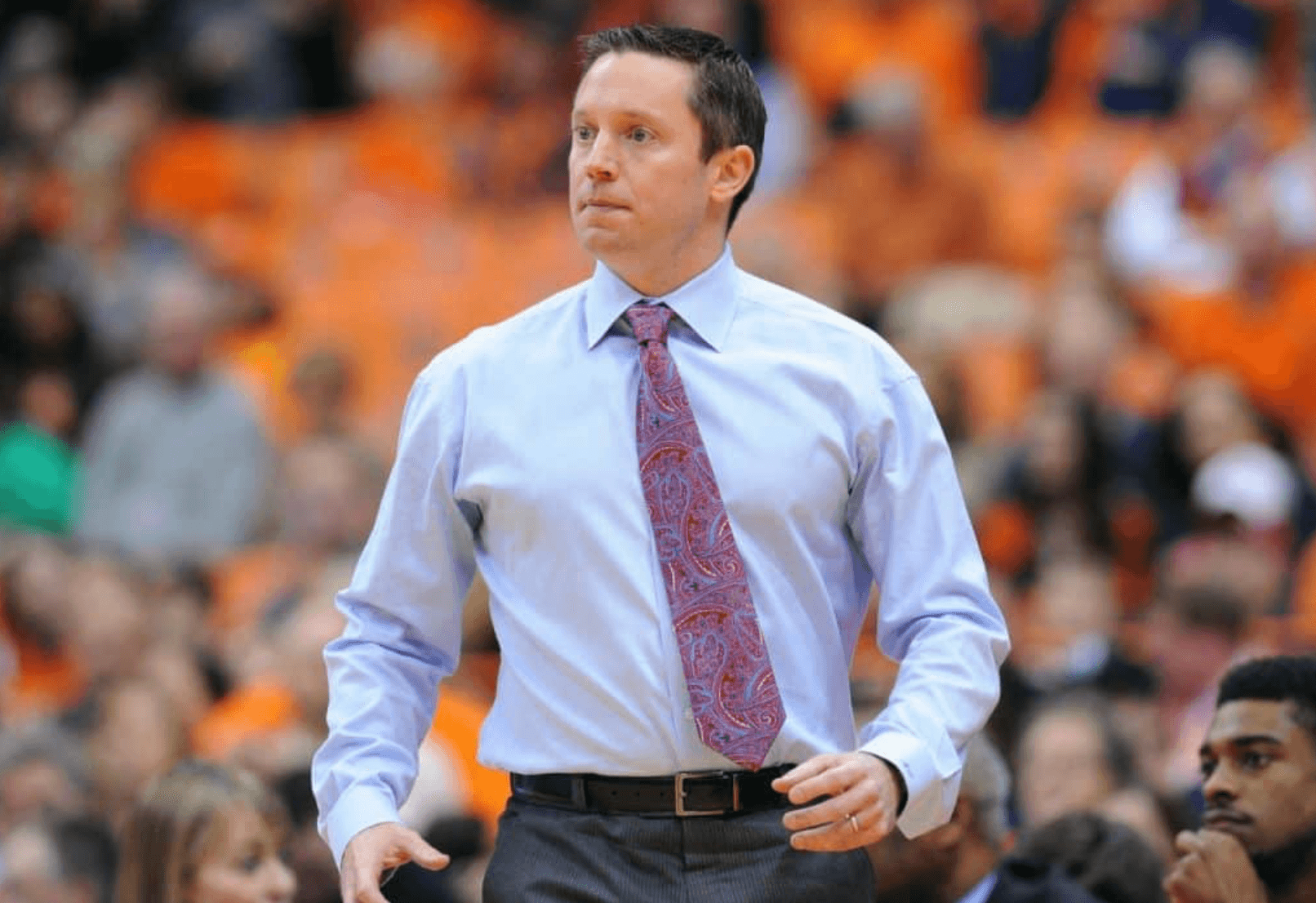 In addition to its four graduating seniors, Mike White's Gator basketball club now has two more roster slots to fill.
Within a few hours of each other, forward Keith Stone (redshirt junior, grad transfer) and sophomore guard Michael Okuaru let it be known that they intended to complete their college basketball careers elsewhere. Okuaru saw a steady decrease from 377 minutes of playing time as a freshman to 232 this season, and Stone hasn't played since tearing his ACL in Athens, GA in mid-January, so it isn't as though Florida is losing enormous pieces from this year's team, but still, that's a total of six bodies White will need to find immediate replacements for- which, because the NCAA allows 13 scholarship players on a basketball team instead of an odd number, is essentially half of the roster.
Rumors began swirling about Stone a few hours ago, but he just tweeted his goodbye a few minutes ago.
https://twitter.com/Keith_Stone25/status/1110637102193102854
As did Okuaru.
Thankful for the teammates I had at Florida and the Rowdies who supported, but I've decided to transfer and purse other options.

— Mike Okauru (@mokauru_3) March 26, 2019
Stone finishes his two and a half year career at Florida with 526 points, precisely 300 of which came in his sophomore year in 2018-19, 288 rebounds, 52 assists, and 45 blocks and steals apiece. He struggled with inconsistency as a junior before finally appearing to put it all together against Georgia, but fate nixed that idea as he wound up tearing his ACL in that very game. Okuaru also saw a drop-off in production this season, but that was more due to the emergence of freshmen Keyontae Johnson, Noah Locke and Andrew Nembhard. He ends his career in Gainesville with 179 points (130 of them coming in 2017-18), 32 assists and 26 steals.
As for why they left? Maybe White wanted to restructure the program and kind of forced the issue, or maybe the guys wanted to leave for more playing time elsewhere (we probably won't know this for a fact either way for some time, but I think if any of us had to guess we'd all say Stone was the latter and Okuaru was the former). Or maybe there elements of both in both cases.
If White is thinking of orchestrating a personnel facelift, though, he's certainly taken the first step. There are now three net open spots on the Gators' roster, with Stone and Okuaru joining KeVaughn Allen, Kevarrius Hayes, Jalen Hudson and Mak Krause in leaving and half of those six voids being filled by freshmen Scottie Lewis, Tre Mann and Omar Payne. The word is that White is pursuing several grad transfer big men pretty aggressively on the resale market, and if we're being honest with ourselves, that's a pretty necessary trade-off. Sure, I liked Okuaru, and I liked Stone, but Okuaru was a guard and stone was too inconsistent to be fully trusted in a big time front court role. If White replaces those guys with a pair of bona fide centers, it has to be seen as a net win for the program.
Nonetheless, I've heard nothing but good things about both Stone and Okuaru, and those guys gave every ounce of effort they had while on the court for the Gators, so of course I wish them nothing but the best of luck in their future endeavors.