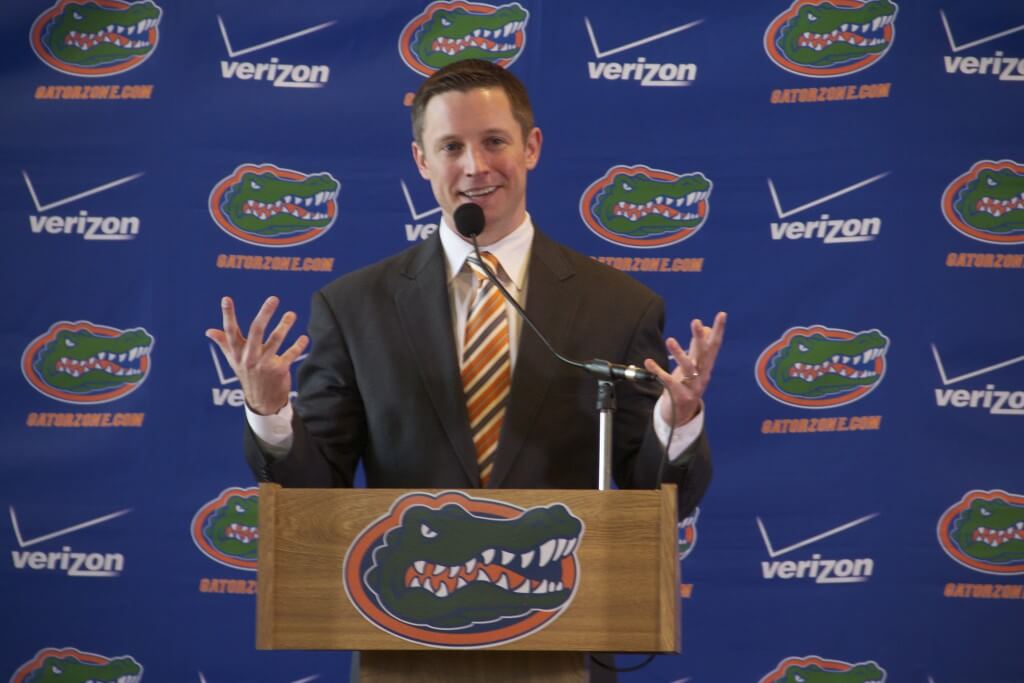 Once again, Florida's basketball team will be challenged in its out of conference slate.
We previously knew the Gators would be participating in the #PK80 Tournament in Portland, and facing Stanford in the first round. We also knew that Florida would host Baylor in the SEC/Big 12 Challenge, host FSU as they do every other year, and face Clemson in the Orange Bowl Classic in Sunrise, FL. Now, the rest of the pieces have come together.
The Gators will begin the season on Monday, November 13, against Gardner Webb in the O'Dome. They'll follow up with two more home games against North Florida and New Hampshire that ensuing Thursday and Sunday before they make the 3,000 mile journey out west to Portland for the #PK80 Tournament, which they'll open against Stanford. Potential subsequent opponents include Ohio State, Gonzaga, Butler, Duke and Texas.
After Thanksgiving, Mike White's club will return to Gainesville to face FSU on Monday, December 4 and Loyola Chicago that Wednesday. But the Gators will then turn right back around and prep for another long plane ride, this time to Newark, NJ for a date with the Cincinnati Bearcats on Saturday, December 9th. They'll get a week off before facing Clemson in the 2017 Orange Bowl Classic on the 16th, and will then finish up their pre-SEC slate with games against James Madison and Incarnate Word.
And as we already know, Florida's final on conference opponent of the year will be Baylor.
In other news, Michigan State is assumed to be coming to Gainesville next year. The Spartans owe Florida a return trip after the Gators visited East Lansing three years ago, but concerns about the O'Dome's renovations pushed back the latter leg
---
of the home and home agreement.