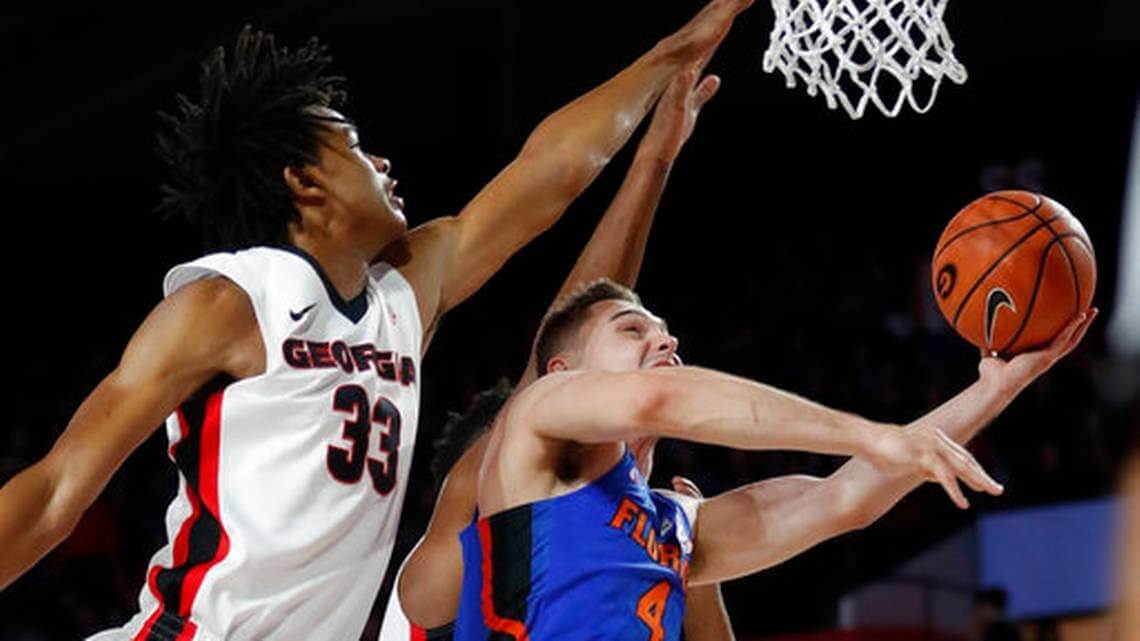 Florida just lost another game where in which it couldn't score, couldn't rebound and couldn't take advantage of a ton of miscues from its opponent.
This one may have been the worst yet, though.
The Gators were outrebounded 44-35 and managed two lone free throws from the 10:50 mark to the 1:03 mark in the game and predictably lost, 72-60 to Georgia. The loss snaps a four game win streak over the Bulldogs, breathes life back into Georgia's NCAA Tournament hopes, and leaves Gator fans wondering about their own NCAA future if they can't play at a respectable level multiple times in a row.
Never was the absence of John Egbunu as blatantly obvious as it was against the Dawgs. Georgia consistently pulled down two or three offensive rebounds per trip down the floor, even grabbing five on one possession. Other times, Gator players would slap the ball out of bounds with no Georgia player within five feet, or simply not be able to corral it and fumble it out of bounds. But the icing on the cake was when Keith Stone skied for a rebound, easily snatched it, and then stepped out of bounds.
Despite the lopsided odds Florida stacked against itself, the Gators shot out of the gates on a 12-2 run to open the second half. Georgia battled back to tie it up, to which Jalen Hudson replied with a three. That put Florida ahead 51-48 with 10:50 to go.
But then the Gators completely collapsed, scoring once in their ensuing twenty-one trips down the floor. Georgia never really did anything special other than score at the pace you'd expect an average Division I team to score at, but that was more than enough on this night. When Yante Maten hit a three to put Georgia up 60-53 with under five minutes to go, the game was essentially over.
In less than a week, the Gators have gone from atop the SEC to now staring at potentially being fifth pending tonight's results. It's a disturbing reality, but one that dovetails nicely with this team's bipolar attitude. We still don't know when John Egbunu is going to be back, or even if at this point. This was nothing new for those with even a passing interest in Gator basketball.
The thing is, though, the closer we draw to the NCAA Tournament and the more times we see something like this, the less it's realistic to trust this team. It would take a collapse of historic proportions down the stretch to miss the NCAA Tournament, and I don't think that's in the cards for this team. But simply making the Big Dance is never the end goal for Florida basketball- particularly not for this team. And with efforts like the one we saw last night, the Gators won't do very well in March.