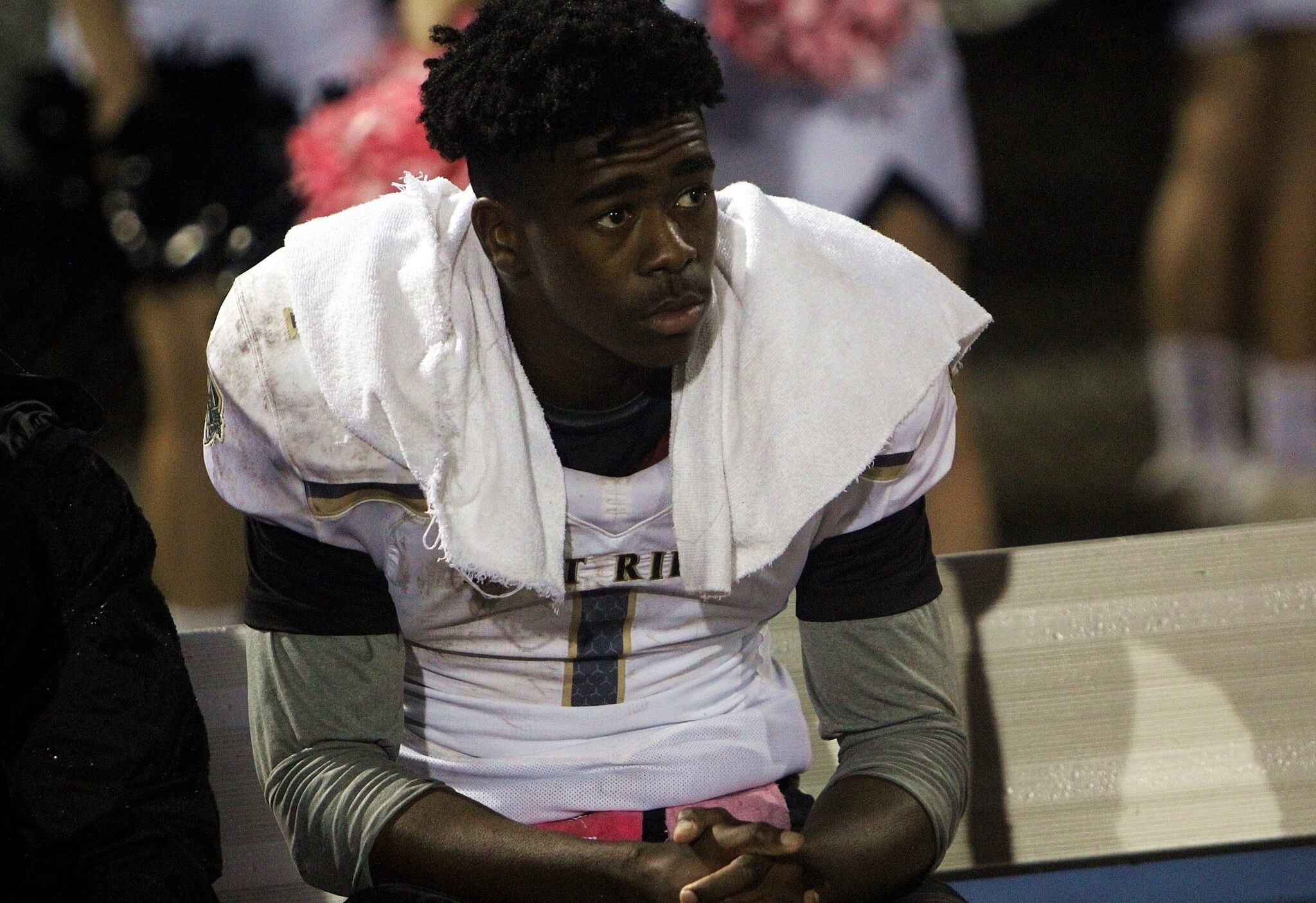 After being committed to three different schools throughout his recruitment process, it looks like it'll be #ToTheSwamp for a kid who grew up an hour and a half away from it.
Clermont/East Ridge (FL) wideout Justin Watkins made his decision to be a Florida Gator tonight during his official visit. Watkins, who stands 5'11, 175 and boasts incredible physical skills, planned to choose between Alabama and LSU on January 4. But a pushback on his final choice gave Florida's new staff a shot to make a run for him, and tonight they closed the deal on him- and an incredible roller coaster of a recruitment.
Watkins was initially committed to LSU, but backed off that pledge to commit to FSU. He then undid that commitment by switching his commitment to Texas before finally decommitting and shutting it down prior to his senior year.
After all that, now he's a Gator- and quite a promising one.
Watkins, a consensus four star recruit, had offers from everybody in the industry. In addition to the other three schools he was once committed to, Watkins earned offers from Alabama, Clemson, Georgia, Notre Dame and Wisconsin. His pure speed and raw explosiveness combined with good hands may be a reason for that, and now- and it bears repeating out of sheer giddiness- those gifts are Florida's to tinker with.
The Gators now have a consensus top 25 ranked class in 2018, a class that consists of fourteen players (not counting Randy Russell). Twelve of those players have signed their letters of intent, with Watkins and Richard Gouraige comprising the other two. And if the momentum Dan Mullen and his staff are building is any indication, Florida isn't done yet.