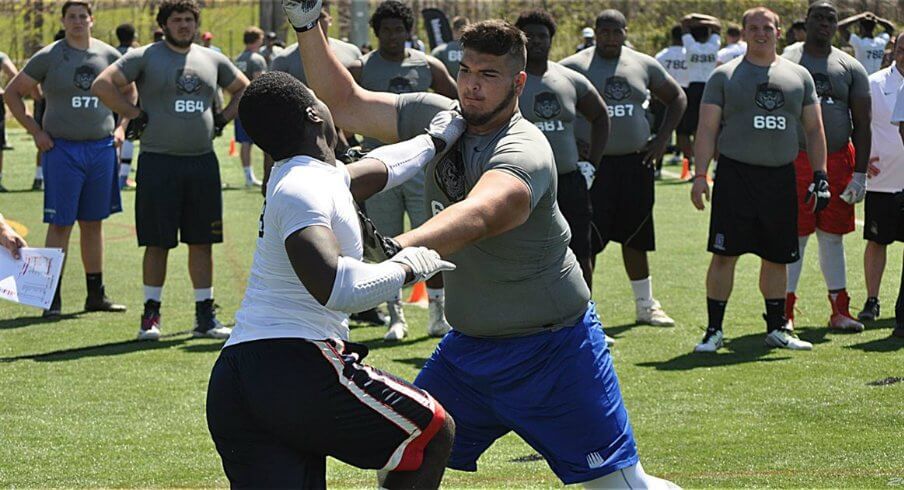 Dan Mullen has his first commitment as the head coach of the Florida Gators. And he beat out the coach Florida pursued before him for his services.
Florida has flipped offensive lineman Chris Bleich from UCLA. Bleich, a fringe three/four star recruit, was originally committed to Penn State before decommitting last April. He then flipped to UCLA before changing his mind again less than a week after Chip Kelly signed on to coach UCLA and Mullen signed to coach Florida. Bleich, from Plymouth, PA, also had offers from Michigan State, Nebraska, Mississippi State, and Maryland.
Credit new offensive line coach John Hevesy- a former assistant to Mullen at MSU and now in his second stint at Florida- with this one. Hevesy previously recruited him to Mississippi State, and convinced him to flip when he swapped the M State logo on his polo shirt for a slanted F.
The Gators have lost a couple of commitments due to the coaching change, but are back up to 17 commitments for the class of 2018. With the addition of the early signing period this year, it's imperative for Dan Mullen to hit the ground running- and so far, he has.