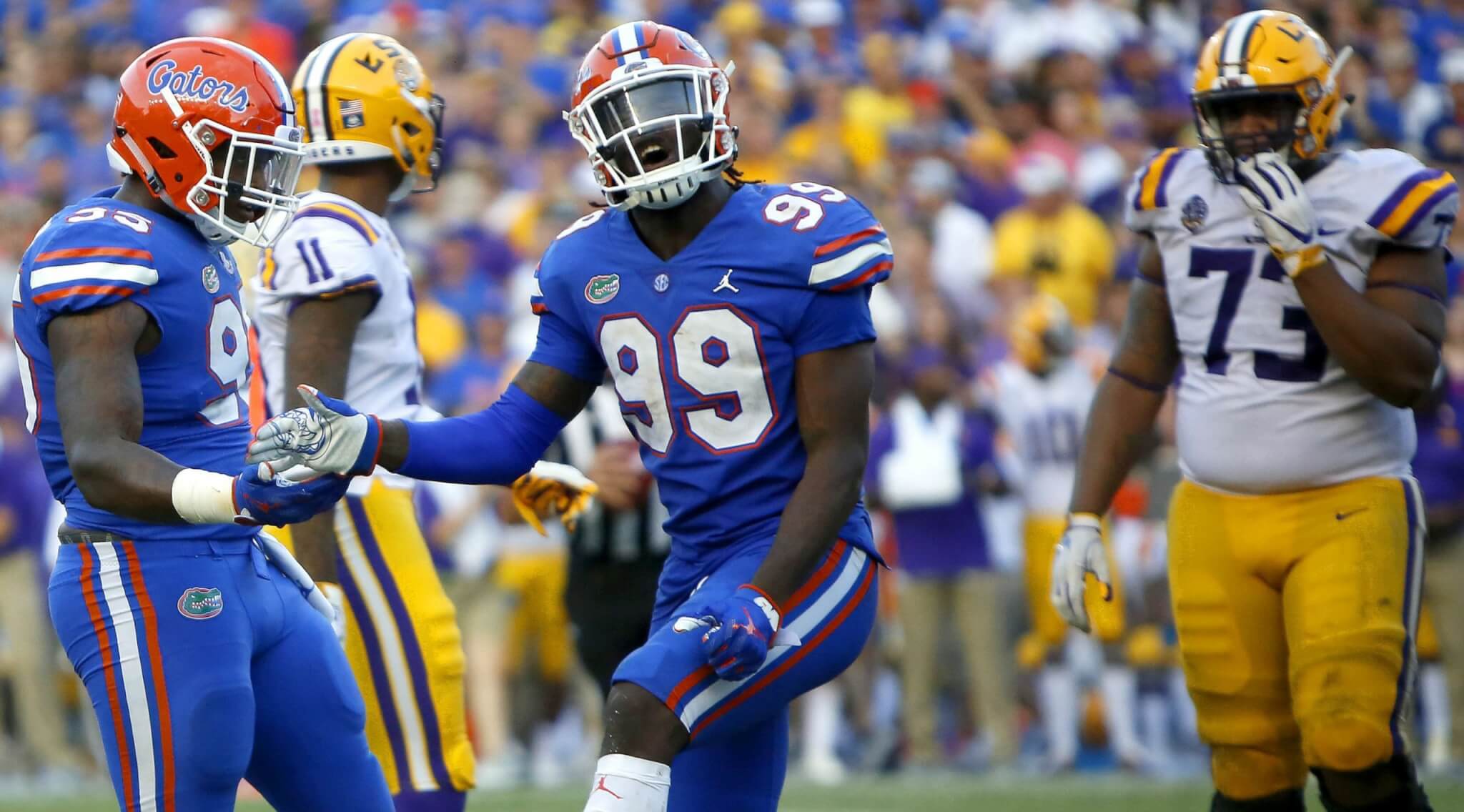 A third Gator underclassman has declared for the NFL Draft.
A day after Jawaan Taylor declared, defensive end Jachai Polite followed suit with a message for everybody on Twitter.
F O R E V E R P O L I T E ! 🐊✌🏿 pic.twitter.com/vM8LApq9bD

— Jachai Polite. (@RetireMoms) December 31, 2018
Polite is projected by most as a first or second round pick, so this isn't exactly a surprise. He came into UF as a three star prospect, and had a solid freshman and sophomore years before really exploding as a junior. This past year, Polite registered 11.5 sacks, 19.5 TFLs and six forced fumbles. He's an explosive and aggressive rusher with great range for a lineman and some terrifying pass rush moves. And he's going to make whoever selects him very happy.
Florida is likely going to have more underclassmen declare before the deadline than the three that already have, so when you add that on to the number of seniors who are leaving anyway, the Gators could have a serious number of holes to fill next year (and at this point, I'd project Antonneous Clayton to fill this one.) But of course, this is a business decision, and Jachai Polite made the right one. Go make millions, Jachai.