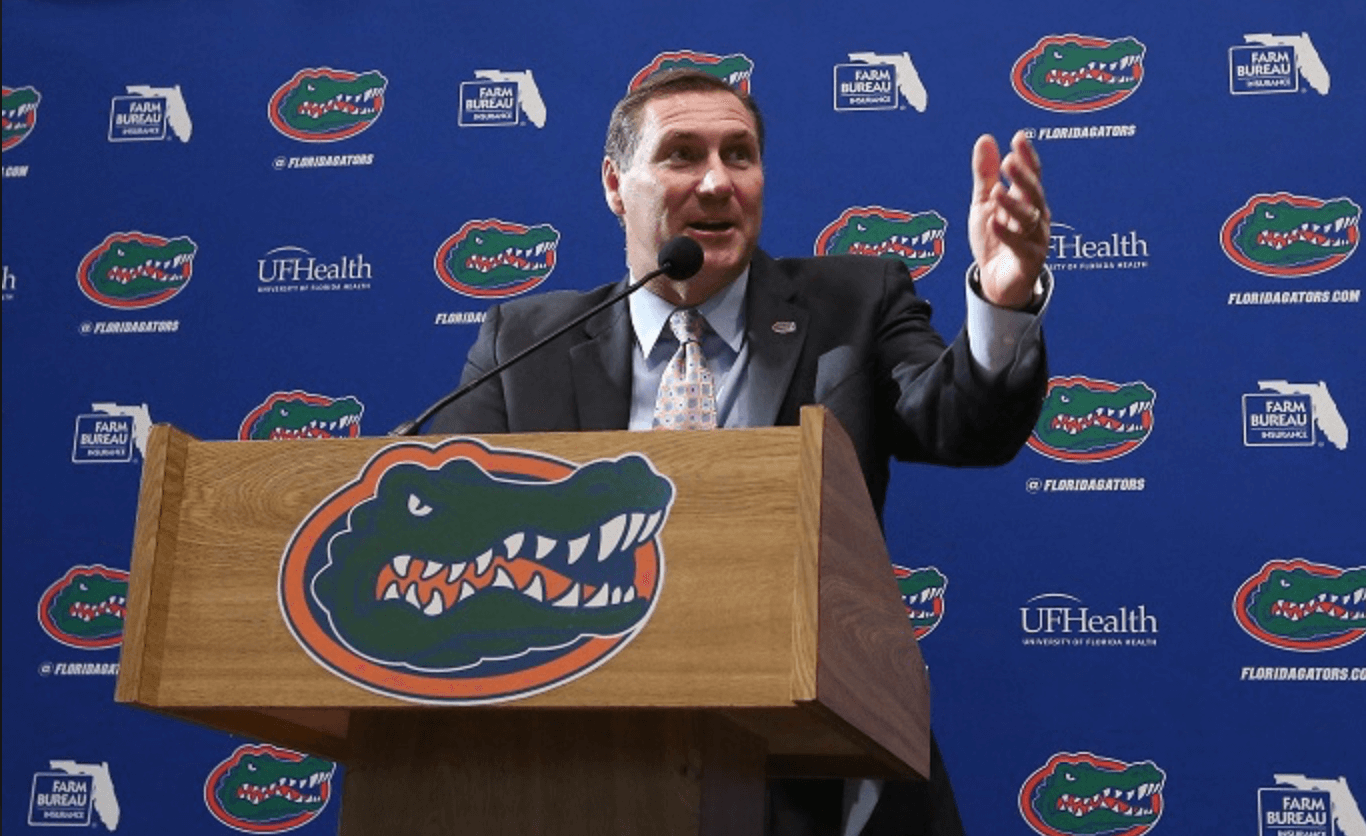 Dan Mullen's inaugural spring as head Gator is drawing to a close. Here are five things to look forward to in its grand finale on Saturday.
5: Scarlett dawn.
Florida will go into the 2018 season with three different running backs who were at one point or another the Gators' featured back: Malik Davis, LaMical Perine and Jordan Scarlett. Scarlett, of course, missed all of 2017 due to the credit card fiasco, but he's back with a vengeance and figures to get first crack at the RB1 spot. Let's see how he does in his first major checkpoint on his road back.
4: A familiar yet new wave of DBU
With the departure of Duke Dawson, Florida is now completely devoid of the Will Muschamp-recruited secondary that first laid claim to the term DBU. But Marco Wilson and Chris Henderson are both back at corner, and Chauncey Gardner-Johnson returns as a junior looking to bounce back from a very shaky 2017. Who else will step up? We'll get our fodder for offseason guesses on Saturday.
3: Play-calling
Of course, most of this is going to hinge on the QB play, but that's part of the equation. Will Dan Mullen order different sorts of play calls for different QB's? For example, will Emory Jones be given a healthy dose run-pass options and Kyle Trask short and intermediate routes? Mullen's track record of situational awareness and general football IQ say yes, but seeing Gator coaches do the things that most people consider good ideas has been a rarity since Mullen left Florida for Mississippi State in 2009.
2: Wide receivers' route running
Sure, Florida's line was suspiciously shaky last year, and obviously they could have had better quarterback play to be blocking for, but maybe the guys catching the passes could help out more, too. A unit wide failure to get open certainly didn't help matters last year, but with wide receivers coach Billy Gonzales returning to Gainesville, look for that to be fixed. Watch for quicker footwork and crisper cutting from the wideouts and tight ends, and thus, more open teammates for whoever is playing QB to throw the ball to.
1: QB play
The same position that has caused annual angst among Gator fans since the departure of Tim Tebow is no less of a question mark than it ever has been since then. Between Feleipe Franks, Kyle Trask, Jake Allen and Emory Jones, Florida has four potential starters to choose from. The only one of them with real game experience, though, is Franks- and that game experience has been most decidedly not good, most recently his four turnovers against FSU. The hope should be that Saturday helps introduce some clarity to the situation. The fear is that it will further muddy it.