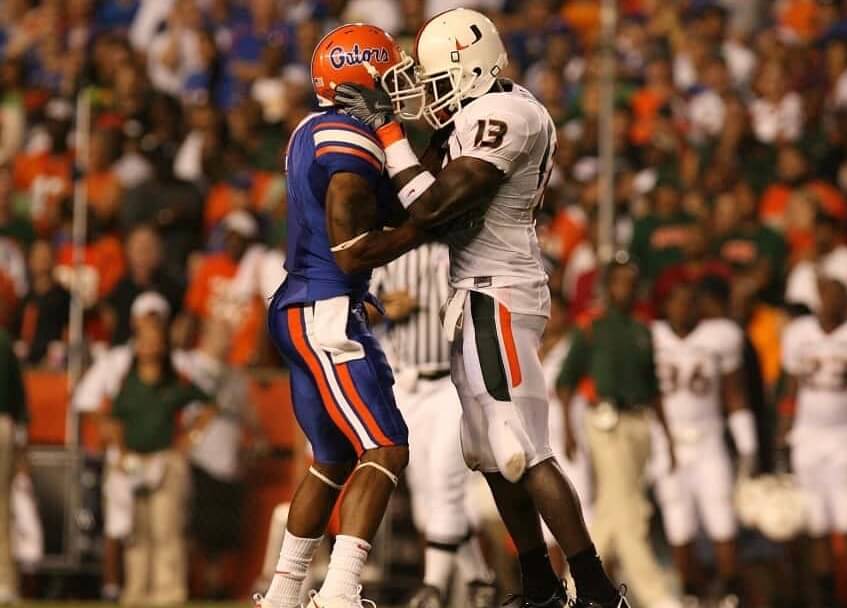 Well, that was fast.
Less than 72 hours after the rumors of a home and home series between the Florida Gators and Miami Hurricanes began to swirl– and exactly one week before the teams do battle in the 2019 Camping World Kickoff in Orlando- a deal has been struck to renew the Battle for the Seminole War Canoe twice more.
Miami will travel to Gainesville to face the Gators in the Swamp 2024, and Florida will pay the Canes a return visit to the Dolphins' home turf of Hard Rock Stadium in 2025. It's the first home and home series in what used to be a bitter in state rivalry since 2008 and 2013, the first home and home series in consecutive seasons since 2002-2003, and the first time they will play in consecutive seasons since the back leg of that 2002-2003 deal and the 2004 Peach Bowl in Atlanta.
Not to get ahead ourselves, but there could potentially be more games between the two in the foreseeable future, too.
Both teams' non conference schedules are completely open in 2026 and 2027. All Florida has on the docket in those two years are their annual showdowns with FSU, and Miami's non conference slate is even less appealing those two years with a home game against lowly Florida A&M and a "road" trip to nearby South Florida. So if the two schools want to schedule a rubber match in a season kickoff game for one of those two years, or simply set up another home and home series, the door is open for them to do that.
Lastly, now we can finally say it as fact: Miami currently leads the all time series 29-26, but Florida now has the opportunity to take that bragging right away from the Canes and tie that score up with a win next Saturday and sweeping the home and home series next decade.