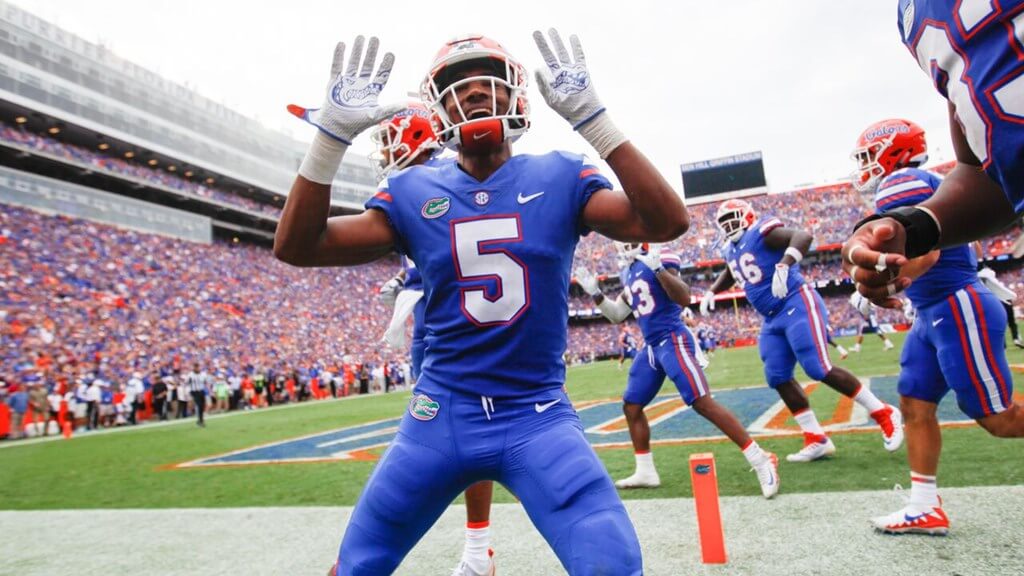 Dan Mullen has said that he won't hand out the #1 jersey to anybody. "That number is for ballers," he stated.
It looks like he's found those ballers.
On offense, do-everything playmaker Kadarius Toney will be donning the prestigious #1 jersey. It's his third different number in as many years in Gainesville after wearing #4 last year and #17 as a freshman. On defense, returning two year starting cornerback CJ Henderson will receive the honor after wearing #5 the past two years.
That #1 has a long and famed history. Much like LSU with #18 and the New York Yankees with single digit numbers, Florida only hands that number out to players the coaching staff deems worthy of upholding the responsibility it carries. The list of players to wear it in recent years is not void of star power: Reggie Nelson, Percy Harvin, Janoris Jenkins, Jon Bostic, Chris Rainey and Vernon Hargreaves, just to name a few. 
So with these jersey number designations, Florida has told the world who it expects to be "ballers" this upcoming season. Let's watch their predictions come true.